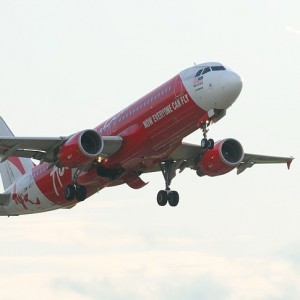 Airlines have been having a tough run; the climbing cost of jet fuel necessitated over eight increases in ticket prices for the year while increased scrutiny of additional fees cut profits.  The past 7 weeks have seen the sector benchmark slide an additional 26 percent from the already depreciated levels. The consistent downward trajectory the NYSE Arca Airline Index reversed today; however, as all 15 component began to trade higher.
Airfare is already steep and the higher the prices go, the lower the volume of planes. Jet fuel accounts for over a third of the total costs for airlines, with every $1 increase in the price of a barrel costing airlines $1.6 billion.  That means when prices go higher, ticket prices must follow.
Earlier this month, unsure when costs would stabilize with ongoing conflict in Libya and a possible double-dip, many airlines, including Southwest (LUV) and Jet Blue (JBLU) had resolved to minimize flying in order to reduce overhead and stabilize prices. This was well received, but today's development appeared to be more heartening.
Libya, which controls over 2 percent of the global oil supply, caused the price of oil to rocket in mid April. Since then, inconsistency has plagued the energy markets and price of jet fuel has stayed high. Today's speculation regarding new leadership and increased peace in the region prompted renewed hope toward energy and related investments like in airline stocks.
Airline stocks are being recommended as a buy by some more bullish investors who believe that the current levels of airline stocks already factor-in a potential recession.  The months of sell-offs consistently led the major carriers to fresh and dramatic lows, though earnings projections indicate airlines are cheap even if a recession were immediate. The combination of  the contrarian incentive and the potential for minimized volatility in Libya  spurred impressive enthusiasm buying in morning trading.
Airline stocks; however, fell with the broader market in the afternoon. The market still managed to edge higher but airline stocks did not, sinking in small measures by the end of the day.
The worst performer was Jetblue (JBLU) what made strides in the morning, only to reverse after reaching typical resistance levels. United Continental (UAL) performed scarcely better after the good news about the stability of oil erased when the price for September delivery closed high for the session.
Southwest (LUV) was also lower after the company announced radical plans for Airtran, which the company acquired in May. Southwest's vision involved scheduling improvement and plans to lower fares. The lower fares would make Airtran more competitive in terms of ticket buying, but attitudes were such by the end of the day that even positive news was interpreted with a pessimist's swing.
DISCLOSURE: The views and opinions expressed in this article are those of the authors, and do not represent the views of equities.com. Readers should not consider statements made by the author as formal recommendations and should consult their financial advisor before making any investment decisions. To read our full disclosure, please go to: http://www.equities.com/disclaimer