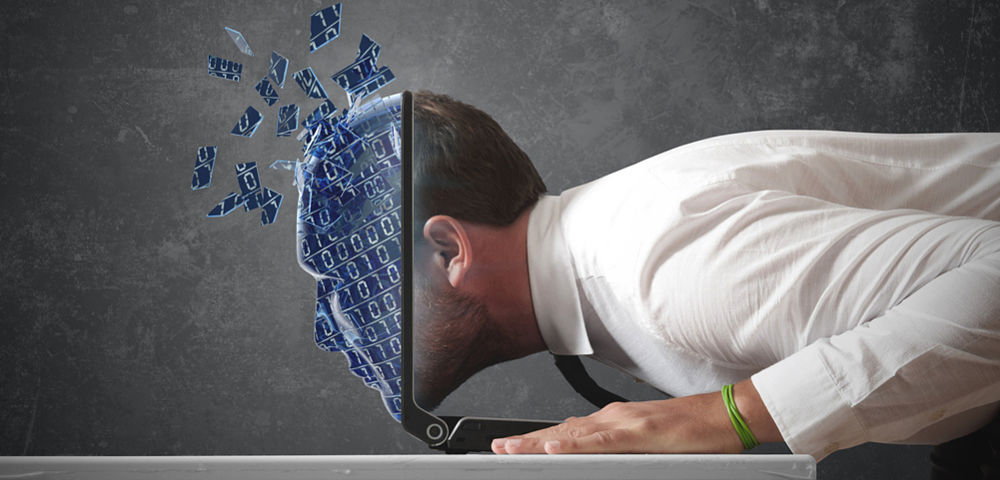 Talk about cutting against the grain. As a a middle aged American male, I thought I knew it all. I thought that I was an expert in everything. Nothing frightened me. Then artificial intelligence came along and screwed everything up. All of a sudden, I am seeing AI shadows behind every curtain. The truth is, AI will be behind every corner. Some AI is actually very helpful. Some is cool. However, there is also plenty of really creepy stuff going on in this segment. Let me shine a light on something and see if you agree.
Yesterday, when the phone would ring, it was often a real, live person. A telemarketer who was calling to sell something or to book a service from a local business. Every call always interrupted something. This was annoying, but at least it was a real person.
Next, there were rules that pleasantly quieted things down for several years. Suddenly, there was peace and quiet. We could think again. Then VoIP calls entered the picture and changed everything, for the better and the worse.
All of a sudden, the rules regular telemarketers were bound by disappeared because the call was no longer coming over the local phone line. The wild-wild-west had come back.
These calls were originating over a high-speed computer line. It was a VoIP call. Sometimes it originated as a local call. Sometimes it came from across the country. Other times it came from around the world.
Foreign, even pure USA all-American companies were using this technology to work around the restrictions that worked so well. Plus, all the foreigners trying to separate us from our money.
Suddenly, we started getting those annoying sales calls once again and this time there was no escape because while yesterday an international call was too expensive, today using VoIP the same computer-based internet call is virtually free.
The cost is the same whether they call from across the street or from the other side of the world. And the other side of the world has no restrictions to protect us.
Artificial Intelligence Taking Telemarketing to Next Level

That was bad enough. The next step was we had to deal with the next wave of pain-in-the-neck behavior. Suddenly, companies started using a computer to talk to us. This first generation of AI was simply having pre-recorded messages it would blurt out to use. No matter what we said, the talking would continue until you hung up. So, we learned to hang up.
This created bad behavior on the part of the poor called party just looking for an escape. Suddenly, we had no escape, so once we realized it was just a machine we were talking to, many simply hung up. This was bad behavior, but then again, behavior didn't matter because we were not talking to people, just to a machine.
Then the next generation of AI popped up on the scene in the last few years. Suddenly, when you answer, you are having a conversation with a machine. Except many of us don't realize it's a machine. So, you talk, and it talks back.
The realization that you are talking to a machine often never reaches you because we've been trained to simply hang-up when technology calls us.
So, suddenly our communications skills are getting short, curt and rude. We never talked like this before. We never acted like this before. That's because we were always respectful to the other person.
But the telemarketing industry has been so rude and so intrusive for so long the called party simply wants to opt-out. That's why many of us use answering machines to take messages and to screen our calls.
At Google I/O, AI Was Very Interesting and Very Creepy

Now the next level is here. At the Google I/O (GOOGL)GOOGL meeting a couple weeks ago, they showed their AI technology making calls for you. It called the hair cut salon and booked an appointment and several other very interesting ways we will start to be able to use AI ourselves.
This will be great. Revenge. Businesses have been trying to scam us for years with an ever-escalating technological AI sales machine that we can't escape from. Now, we can use our own AI machine to make mundane phone calls for us.
Going forward, we won't have to talk to real people any longer. That will be great… or will it?
So, what's next? What about having your AI assistant call my AI assistant and book our next lunch date or schedule our next massage appointment? In fact, if two computers are talking to each other, why talk at all? Why not just have the two computer systems message each other without the human chit-chat.
Think I'm crazy? Just wait. This whole world is getting crazier every day.
Would You Use AI to Wish Your Mom a Happy Mothers Day?

How far will this go? Could you use this to wish your mom a happy Mothers Day? I don't think so. Go ahead, try it. Then let me know about the verbal spanking you got from your dearest mom. Aha.
This has been the crazy path we have been on for the last few decades. With email, text, instant messaging, social networks, wireless, AI, IoT and more. We can use technology to reach out and connect with more people than ever before.
However, are those relationships real? These brief words clicked back and forth between strangers, both make us closer and further apart than ever.
Sometimes they are between old friends which you would never have connected with before. Sometimes they are between family members sharing photos and stories of the past. It can help to keep us connected with those we know and love.
But is this a way to nurture friendship? As one step in the process, sure. But face it, we don't really have thousands or hundreds of thousands of friends like many see on their LinkedIn (LNKD)LNKD, Twitter (TWTR)TWTR, Facebook (FB)FB and other social site account pages. These are just faceless numbers. There is no real connection.
So, as you can see, technology has found new ways to keep us in touch in meaningful and non-meaningful ways. So, is this better or worse? I guess, the answer is a little of both.
We are never going to say goodbye to all this technology. So, we had better learn to use it to improve the way we connect and interact. We want to use this technology to improve ourselves and our relationships, not make them worse. What do you think?
Jeff Kagan is an Equities.com columnist. Kagan is a Wireless Analyst, Telecom Analyst, Industry Analyst, speaker and consultant. He follows wireless, wire line, telecom, Internet, cable TV, IPTV, Cloud, Mobile Pay, FinTech and communications technology. Email him at [email protected] His web site is www.jeffKAGAN.com. Follow him on Twitter @jeffkagan.