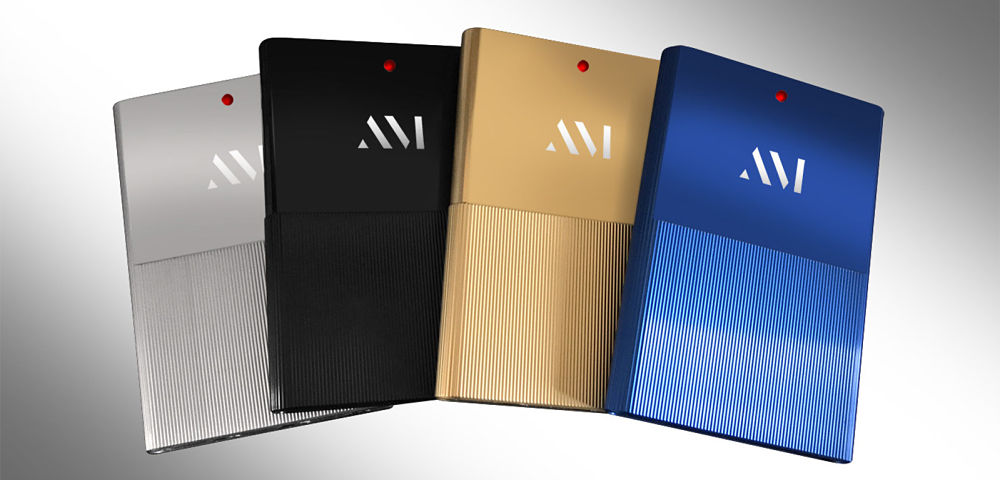 Many retail companies like to stock outside brands that are handpicked by the driving creative force of the company. J. Crew does this with its "In Good Company" series on its website. In this case, the company brings in premier, heritage brands like Quoddy, Timex and New Balance that present a differentiated and new offering for their loyal customer base. Target (TGT) famously did this with Isaac Mizrahi and Missoni, both of which were extremely successful. Well-chosen partnerships are ways for companies to showcase their favorite brands and to cross pollinate their customer base, in a sense saying: "Here is a company we love and that you need to know about." This certainly is the case when CB2 decided to partner with Aftermaster Inc. (AFTM) and feature the Aftermaster Pro.
CB2, a contemporary furniture and lifestyle retailer from Crate & Barrel, is a leader in modern design that appeals to the unique tastes of millennials. CB2 collaborates with foremost designers and brands in the industry and Aftermaster fits in perfectly with this DNA. The Aftermaster Pro, a sleek personal re-mastering device the size of an iPhone that is disrupting the home entertainment audio industry, will now be available for purchase from CB2's website for $179 and inside key store locations. The partnership with CB2 is another endorsement for Aftermaster's groundbreaking technology.
"We're honored to join forces with CB2," Aftermaster Principal and Founder Larry Ryckman said about the alliance with CB2. "With the company's passionate and organic emphasis on music, the Aftermaster Pro feels right at home. Moreover, they've built a new paradigm at the nexus of music and lifestyle unlike anything out there with the 'After Hours' series. As we team up, it's the perfect venue for consumers to really experience the power of our sound capability firsthand."
In addition, the partnership with CB2 also includes an extended showcase of the Aftermaster Pro at the company's "After Hours" concert series. This intimate event brings in big names in the music industry to perform in a CB2 location after business hours. Guests sip cocktails as they take in the hip ambience and they know will be able to receive the highest quality audio, since the live concert will now be remastered by the Aftermaster Pro. Furthermore, guests will be able to test the device at demo stations throughout the store and experience the difference in audio firsthand.
"We consistently explore creative ways to make the CB2 assortment cutting edge and fun. The Aftermaster Pro is both," says CB2 Managing Director, Ryan Turf. "CB2 music and film fans are going to love how this smart device takes listening to music and watching television to the next level."
---
---
Aftermaster Pro's Strong Connection to All Audiences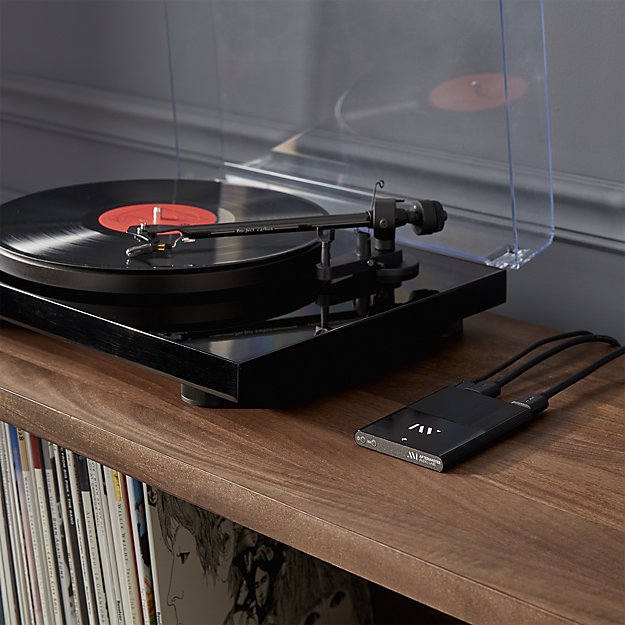 The Aftermaster Pro will first be featured during the "After Hours" live performance of Francis and the Lights, a popular modern rock band, on June 22 at CB2's Soho location. To return the favor, CB2 will also be furnishing Aftermaster's famous music recording studios at Crossroads of the World in Hollywood with a makeover of fresh décor including exclusive pieces from the company's latest collection. The newly renovated landmark studio was originally constructed by superstar Graham Nash from Crosby, Stills and Nash and has been a recording and production host for some of music's most talented artists like The Eagles, Jackson Browne, B.B. King, Bonnie Raitt, Warren Zevon, and Fleetwood Mac.
This new alliance with CB2 is evidence of the Aftermaster's Pro's momentum as one of 2017's most inventive pieces of technology. The company is very quickly proving that its product really resonates with consumers by preselling units in over 65 countries worldwide
Aftermaster recently concluded a hugely successful showcase on HSN in April. Over the Easter weekend, HSN viewers saw a complete demonstration of the capabilities of the Aftermaster Pro as part of the network's 24-hour innovation event. Sales following the live demonstrations surpassed HSN's expectations and the product truly struck a chord with viewers who come to the TV channel for the best in home entertainment.
"We're honored to have partnered with HSN to showcase the Aftermaster Pro, and the response was nothing short of fantastic," stated Bradley Davis, Senior Vice President, Business Development for Aftermaster, following the successful HSN segment.The Home Shopping Network is one of the world's biggest retailers and one of the most well-recognized names in the consumer market. While CB2 and HSN represent two different customer profiles, both audiences have in common the desire for elite and innovative products.
Setting a New Audio Standard
The Aftermaster Pro continues to make waves because of its one-of-a-kind ability to enhance audio from a variety of electronic devices completely eliminating the need for a sound bar in home entertainment setups. However, the Aftermaster Pro could make sense in every audio-enabled device. Multimedia devices continue to grow from laptops, phones, tablets, headsets, video games, virtual reality and beyond. Audio is a forgotten component in many of these devices and Aftermaster is the first company to engineer high-quality sound for every listening experience. The deal with CB2 is just the next step for a company that could soon be setting a new standard in what we expect from our audio.
"AfterMaster's potential is that we could be in every headset, laptop or TV in the next few years," Ryckman said. "The market for high-quality sound is necessary now more than ever as customers stream movies from Netflix or Hulu millions of times per day. And, on all of those laptops or even expensive HD television sets there is the possibility for AfterMaster's technology to improve and clarify making the audio experience better."
---
In the interest of full disclosure, we call the reader's attention to the fact that Equities.com, Inc. is compensated by the companies profiled in the Spotlight Companies section. The purpose of these profiles is to provide awareness of these companies to investors in the micro, small-cap and growth equity community and should not in any way be considered as a recommendation to buy, sell or hold these securities. Equities.com is not a registered broker dealer, investment advisor, financial analyst, investment banker or other investment professional. We are a publisher of original and third party news and information. All profiles are based on information that is available to the public. The information contained herein should not be considered to be complete and is not guaranteed by Equities.com to be free from misstatement or errors. The views expressed are our own and not intended to be the basis for any investment decision. Readers are reminded to do their own due diligence when researching any companies mentioned on this website. Always bear in mind that investing in early-stage companies is risky and you are encouraged to only invest an amount that you can afford to lose completely without any change in your lifestyle. Equities has been compensated with cash, common shares and/or warrants for market awareness services provided.

DISCLOSURE: The views and opinions expressed in this article are those of the authors, and do not represent the views of equities.com. Readers should not consider statements made by the author as formal recommendations and should consult their financial advisor before making any investment decisions. To read our full disclosure, please go to: http://www.equities.com/disclaimer