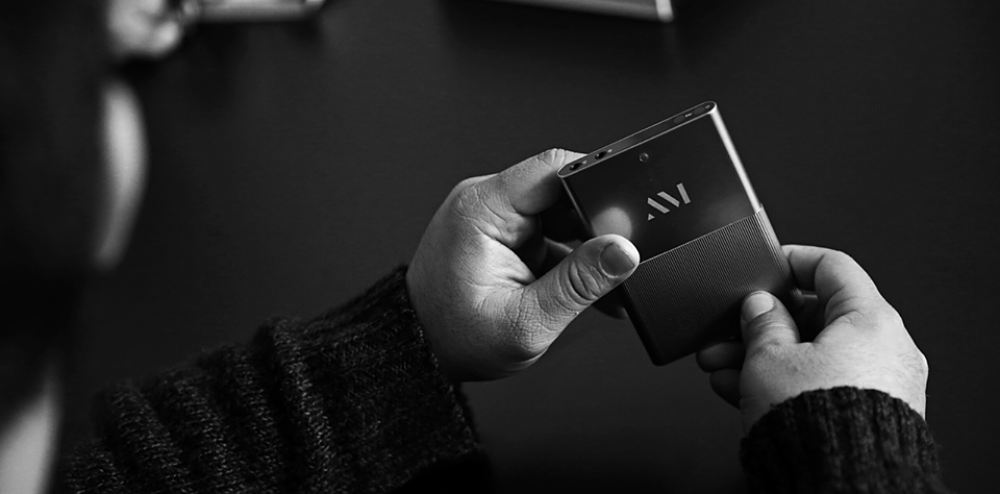 Image via Aftermaster/Facebook
The Home Shopping Network is one of the world's biggest retailers and one of the most well-recognized names for the consumer market. The network showcases cutting-edge products to their loyal base of shoppers. HSN knows its customers want unique products that are brand new to the market. For companies, a successful showing on HSN can serve as a major launching point to becoming an overnight household item throughout the country.
One area HSN particularly excels at is uncovering innovative products in home electronics, bringing the best new home entertainment systems to its customers every month.
On Easter weekend, HSN viewers got a full demonstration of the capabilities of the Aftermaster Pro as part of the network's 24-hour innovation event. Aftermaster, Inc. (AFTM) and its world-class team of engineers and music industry legends designed the Aftermaster Pro, a personal re-mastering device the size of an iPhone, to revolutionize entertainment audio for good by bringing professional sound to the masses.
Judging by the enthusiastic response, Aftermaster really struck a chord with viewers. The company said sales activity around the Aftermaster Pro launch surpassed HSN's expectations.
"We're honored to have partnered with HSN to showcase the Aftermaster Pro, and the response was nothing short of fantastic," stated Bradley Davis, Senior Vice President, Business Development for Aftermaster, following the successful HSN segment. "This marks an important milestone for the company as the Aftermaster Pro was designed for home televisions. Right now, we're working together to implement further initiatives as we continue our go-to-market strategy over the next month. It's an exciting moment for us."
And that's just the start, as Aftermaster is looking to partner with HSN for additional segments to air on the network in the near future, providing shoppers with additional opportunities to learn more about and purchase Aftermaster Pro. The company is very quickly proving that its product really resonates with consumers by preselling units in over 65 countries worldwide–and now with HSN.
The core group of thinkers and advisers at Aftermaster are influential leaders in music, so when they put their name on something, it stands for the highest quality and can be guaranteed to sound just right. This passionate industry-based team is now making waves because of how easily they were able to solve a nagging problem in entertainment audio.
A Problem Only Aftermaster Can Solve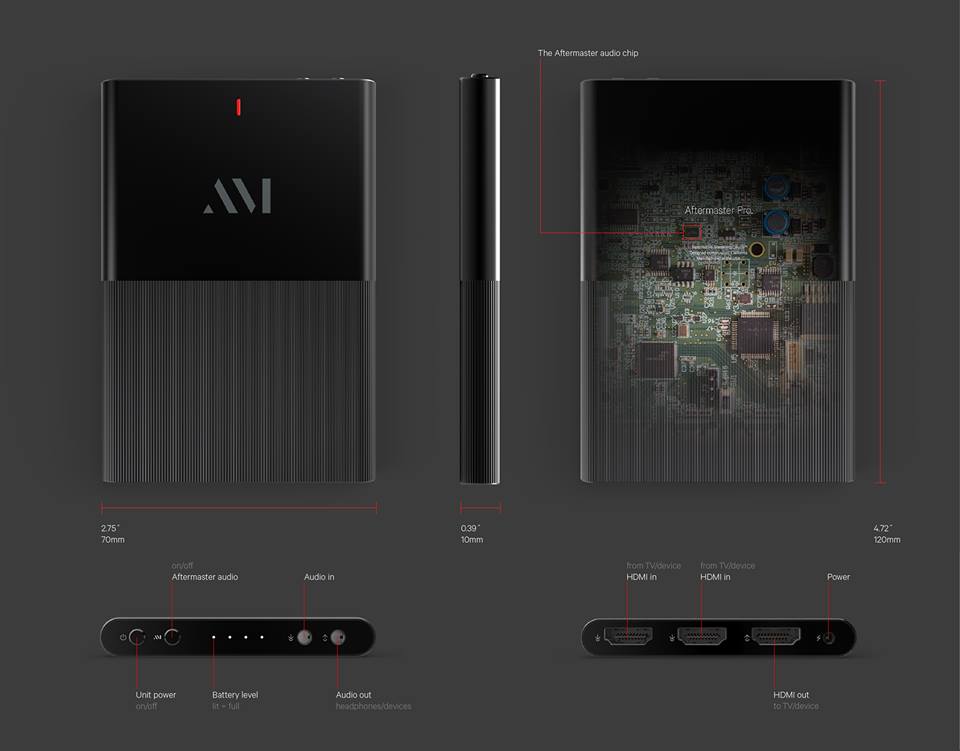 While modern TVs continue to get thinner and speakers smaller, what most people don't realize is this emphasis on picture quality is actually diminishing the overall home entertainment experience. The reason is because manufacturers have been willingly sacrificing quality in sound for picture. Audio is now at the mercy of style and visual dynamics, which has led to drivers being placed on the back of most TVs, which does not allow for optimal quality amplification. The rise of pixel quality has led to the downfall of audio performance, and ultimately, the overall entertainment experience.
This problem has brought out some of the big guns in the entertainment industry for a solution.
---
---
"When you talk to manufacturers of televisions, cell phones and all sorts of electronics, when they need to squeeze something out of their design or their manufacturing, or cut costs, the first thing to go is audio," Davis told Equities. "When you hope to enjoy a TV show or movie on thin televisions, the dialogue is the first thing to become sacrificed because it gets pushed into the speakers built into your television. When that dialogue track has to compete with the special effects, music or other audio effects that are heavier, it becomes muffled. So, there is this constant frustration with volume while you're watching your television show or film. Aftermaster Pro fixes that. We bring dialogue out and clarify it, but we don't sacrifice anything else on the frequency range."
The Aftermaster Pro and its proprietary technology is disruptive because it eliminates the need for sound bars and other sound-enhancing technology, which is sadly an expensive necessity for most home theatres right now. Unlike picture quality, which comes down to definition and pixel count, audio technology is more of an art form that requires an expert's ear. The world-class team at Aftermaster has the best ears in the world, and now the Aftermaster Pro can take any TV and make it sound full and deep.
Aftermaster's Product Potential
With the unique re-mastering capabilities that Aftermaster has engineered in the Aftermaster Pro, its brand of high-quality audio could make sense in every audio-enabled device. As technology continues to crossover and multimedia streams over tablets, phones and laptops consumers will demand higher quality audio. The continued rise of streaming services like Hulu and Netflix only further supports the notion that televisions are just one slice of a much bigger market.
In fact, Aftermaster is looking to incorporate its technology into the many different ways people consume content today. Currently, the company has a deal with ON Semiconductor (ON), which will manufacture its DSP microchips uploaded with Aftermaster DSP microchips. These chips will allow for high-quality audio to play from headsets, desktops or any form of speaker that used to be small and limited. Think virtual reality headsets. Improved sound will go a long way in creating a truly immersive experience for users across virtually all devices and content.
Besides the Aftermaster Pro and its embedded hardware, the company has already brought improved sound quality to musicians online through ProMaster HD. ProMaster is an online audio processing tool where any musician can experience Aftermaster's quality audio mastering on their laptop or home computer. By leveraging the cloud, a musician can upload their songs online into Aftermaster's quality, instant mastering service. Aftermaster has partnered with Adobe (ADBE) to make this service more affordable and readily available. Millions of songs have already been mastered through ProMaster HD and uploaded to iTunes or used on demo tapes nationwide.
Aftermaster and its team are creating a variety of products that will bring high quality sound to every consumer. With the recent demonstration on HSN, the Aftermaster Pro is just the beginning for a company with a rich history in the music industry and a bright future in innovative audio technology.
---
In the interest of full disclosure, we call the reader's attention to the fact that Equities.com, Inc. is compensated by the companies profiled in the Spotlight Companies section. The purpose of these profiles is to provide awareness of these companies to investors in the micro, small-cap and growth equity community and should not in any way be considered as a recommendation to buy, sell or hold these securities. Equities.com is not a registered broker dealer, investment advisor, financial analyst, investment banker or other investment professional. We are a publisher of original and third party news and information. All profiles are based on information that is available to the public. The information contained herein should not be considered to be complete and is not guaranteed by Equities.com to be free from misstatement or errors. The views expressed are our own and not intended to be the basis for any investment decision. Readers are reminded to do their own due diligence when researching any companies mentioned on this website. Always bear in mind that investing in early-stage companies is risky and you are encouraged to only invest an amount that you can afford to lose completely without any change in your lifestyle. Equities has been compensated with cash, common shares and/or warrants for market awareness services provided.

DISCLOSURE: The views and opinions expressed in this article are those of the authors, and do not represent the views of equities.com. Readers should not consider statements made by the author as formal recommendations and should consult their financial advisor before making any investment decisions. To read our full disclosure, please go to: http://www.equities.com/disclaimer