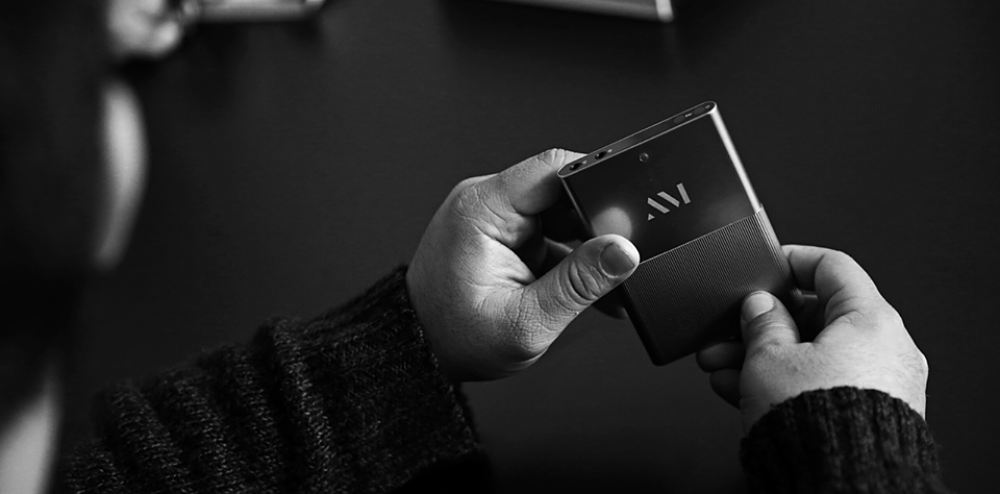 As IoT impedes our living space and technology advances around us, sound has been somewhat elusive. Of course, there are mobile speakers, bluetooth-connected turntables and speakers with artificial intelligence operators, but I am talking about the pure business of sound. Regarding our devices, sound has remained mostly unchanged over the years. The pitfalls of most TVs and even soundbars is that the cinematics are loud and the dialogue is muted. For music, the expertly mixed arrangements are beveled and modulated incorrectly. The problem here is that digital audio's rapid adoption – where audio is altered for file size equivalencies – sacrificed depth and true quality. This problem seemingly went unsolved until a few years ago when Aftermaster, Inc. AFTM came out with the Aftermaster Pro.
The device is iPod-sized and can be plugged into any media device to expertly balance any audio. The team designing the Aftermaster Pro and the other technology coming out the company is world renowned. Justin Timberlake is the most notable, but it's the sound engineers and famous mixers on the back end that propel the company to bring texture and emotion back to the audio industry. This list of esteemed engineers include: Shelly Yackus, co-founder, has engineered recording for Tom Petty, Van Morrison, John Lennon, Bob Seger, and U2; Peter Doell, Senior Mastering Engineer, and master sound engineer for the likes of Frank Sinatra, Miles Davis, the Beach Boys, and Willie Nelson.
This the team that worked on the Aftermaster Pro, which sold 15,000 unit on Home Shopping Network along with 3,500 units from the company website last year after its debut.
"AfterMaster's potential is that we could be in every headset, laptop or TV in the next few years," Ryckman said. "The market for high-quality sound is necessary now more than ever as customers stream movies from Netflix or Hulu millions of times per day. And, on all of those laptops or even expensive HD television sets there is the possibility for AfterMaster's technology to improve and clarify making the audio experience better."
After the successful launch of the Aftermaster Pro, Ryckman and his team promised more disruptive innovations, and they finally delivered a more complete device with the recent launch of their SuperBar™ at CES. According to the company, the Aftermaster- stamped soundbar is the first soundbar that remasters TV programming in virtual real-time to both raise and clarify dialogue while balancing and dramatically improving the overall playback in a self-contained, high performance audio system.
"It's finally here. We believe that our new Superbar™ is a true breakthrough in the soundbar market and will rival any competitor", stated Aftermaster, Inc., President and CEO, Larry Ryckman. "Having good TV audio is a challenge for almost everybody. The Superbar™ not only provides a huge increase in volume and industry leading dialogue enhancement but it also remasters the overall audio programming to make everything sound balanced and much clearer and fuller. It's like nothing ever experienced from a soundbar before".
The case for growth with AFTM is their mix of in-house devices – which Ryckman alluded to above could definitely find their way into a handful of common devices – but also the total suite of products the company offers. For example, besides the Aftermaster Pro, SuperBar and its embedded hardware, the company has already brought improved sound quality to musicians online through ProMaster HD. ProMaster is an online audio processing tool where any musician can experience Aftermaster's quality audio mastering on their laptop or home computer. By leveraging the cloud, a musician can upload their songs online into Aftermaster's quality, instant mastering service. All told, Aftermaster has
learned a lot from the launch of the Aftermaster Pro, its Superbar could be the
product that actually puts them on center stage.