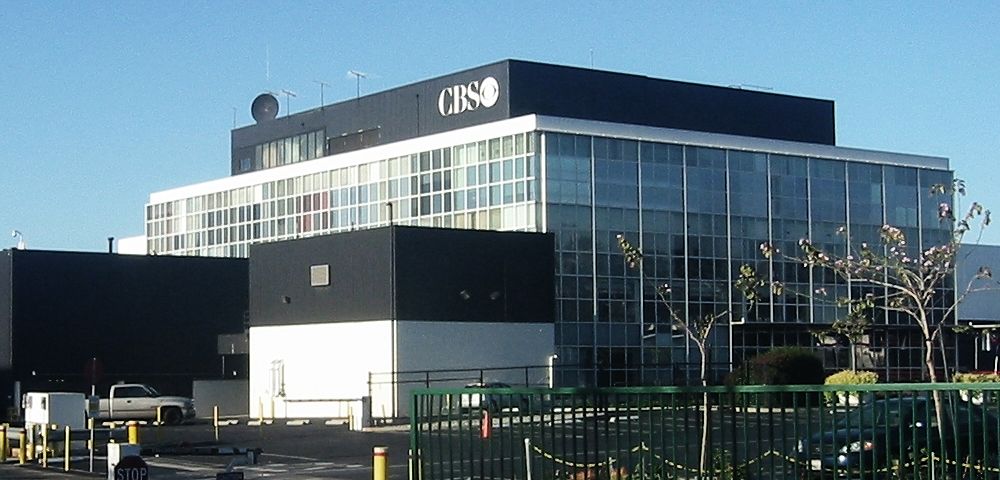 NEW YORK (AP) — The resignation of longtime CBS CBS chief Les Moonves won't likely lead to drastic changes in network programs, but it could make the company ripe for a takeover as traditional media companies compete with upstarts such as Netflix NFLX and Amazon AMZN.
Moonves was ousted Sunday, just hours after the New Yorker detailed more sexual misconduct allegations against him. A dozen women have alleged mistreatment, including forced oral sex, groping and retaliation if they resisted him. CBS is on the hook for $120 million in severance if its investigation, being conducted by two outside law firms, finds no evidence of wrongdoing. Moonves has denied wrongdoing.
CBS also shook up its board and settled a larger fight with its parent company, National Amusements Inc. As part of the settlement, National Amusements agreed not to push for a merger between CBS and sibling company Viacom for at least two years. As CEO, Moonves had opposed such a merger on grounds CBS was doing well, while Viacom was not.
The network was struggling when Moonves took over as entertainment chief in 1995. He quickly turned things around and churned out shows appealing to the older, more tradition-bound CBS audience — broad-appeal sitcoms such as "Two and a Half Men" and "The Big Bang Theory" and procedural dramas such as "CSI: Crime Scene Investigation" and "NCIS." "Survivor" was an early reality show hit, and continues to this day. Moonves became CEO of CBS Television in 1998 and CEO of the newly created CBS Corp. in 2006 after it split from Viacom.
Moonves' temporary replacement, Chief Operating Officer Joseph Ianniello, has steered top projects such as stand-alone streaming services for CBS and the Showtime cable channel. But he doesn't have a creative or sales background, which might make him an awkward long-term leader for the company.
For now, Ianniello is unlikely to make drastic changes in programming, particularly since CBS' formula has been working. Programming changes could be more substantial if CBS chooses someone outside the company as a permanent replacement.
B. Riley FBR analyst Barton Crockett said CBS could remain successful without Moonves. He noted the continued success of other networks that have lost top executives to sexual misconduct claims, including Roger Ailes and Bill O'Reilly at Fox News and Matt Lauer at NBC News.
"Strong performance can continue even when a vaunted, tainted star departs," Crockett said. "These groups have deep talent pools."
A broader question is whether CBS will remain standalone company at all.
To better compete with tech companies such as Netflix, companies that have traditionally distributed TV shows and movies have been buying the producers of such programs. The producers, themselves, have been consolidating as well. AT&T bought Time Warner for $85 billion in June, while Disney is in the process of acquiring the entertainment assets of Fox for $71.3 billion.
That makes CBS a hot commodity. With the shake-up of its board, there are 11 independent directors and two affiliated with National Amusements, down from three. One of the new directors, Candace Beinecke, is a lawyer with expertise in mergers and acquisitions. National Amusements agreed to give "good faith consideration" to any offer the new board deems good for shareholders.
Crockett said possible suitors include AT&T "doubling down" and attempting to buy CBS to complement its recent Time Warner acquisition. Or Verizon, which was rumored to be a suitor in the past, could make an offer as a way to "deepen its content presence and close a content gap with AT&T," he said.
Offers from Amazon, Apple or Google might be possible as well, if those companies wanted to expand their sports offerings and "vault into a leadership position in production of top tier TV content," Crockett said.
BTIG analyst Rich Greenfield said CBS might even entertain a merger with Viacom now that chief opponent Moonves is out. Even though National Amusements agreed not to push for it, that doesn't preclude CBS itself from doing so. If other offers do not materialize, Greenfield said a combination with Viacom might be necessary as size and scale are "becoming increasingly critical in the media industry."
The settlement is the latest in a long-running saga between CBS, Viacom and National Amusements, media mogul Sumner Redstone's holding company. CBS split from Viacom in 2006, but both remained controlled by National Amusements. Redstone's daughter, Shari, now runs the holding company.
In 2016, Shari prevailed in a bitter battle against Viacom CEO Phillippe Dauman, whom she pushed out in favor of current CEO Bob Bakish.
Since then, she has pushed to reunite CBS and Viacom. Under Moonves, CBS was against the idea and tried to issue a dividend to dilute National Amusements' voting power. That led to the lawsuit settled Sunday.