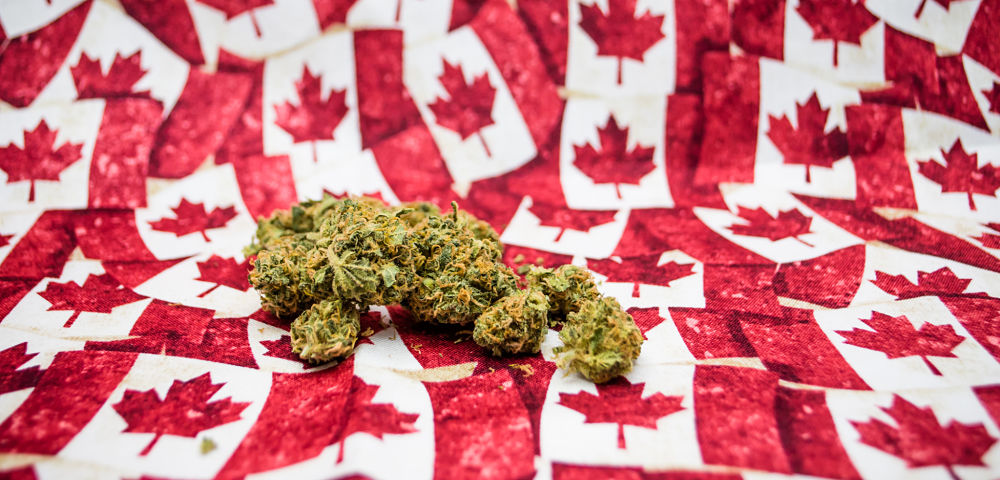 Constellation Brands Inc. STZ recently tagged Canopy Growth Corp. CGC with a $5 billion investment, an endorsement that effectively lifts all boats in the cannabis sector. This deal, which made headlines across the investing world, is another stamp of validation for the sector and a signal that cannabis is rapidly maturing.
Yet, one of the subliminal stories following the Canopy Growth news, was how would Aurora Cannabis Inc. ACBFF react?
Known for its prolific deal-making North of the border, Aurora has acquired around 20 companies over the last two years including notable deals for MedReleaf, Anandia Laboratories, CanniMed Therapeutics, Peloton Pharmaceutical and many more. Not to mention, the synergistic partnerships with Radient Technologies Inc. RTI:CA, The Green Organic Dutchman TGOD:CA TGODF and Alcanna Inc CLIQ:CA.
So, all said, this earth-shattering move by its important rival prompted many to speculate on Aurora's counter, but, after evaluating the totality of their moves this year and last, they might not need to do anything drastic.
A Portfolio Geared for Global Expansion
Of course, it has been a relatively low-key 2018 for the Edmonton-based company, with stock prices down near 7% over the last 3 months at the time of writing. However, the company did see a surge in positive action on the announcement of its spin-out of Australis Capital Inc.
After finalizing a $17 million over-subscribed private placement, Australis will arrive on the CSE in September, but really the spin out is Aurora's attempt to get a foothold in the American cannabis market especially on the real estate side.
"The spin-out of Australis delivers additional value to Aurora's shareholders, while creating a vehicle with considerable upside potential," said Terry Booth, CEO of Aurora. "Australis provides its shareholders with access to deal-flow in the U.S market, where many successful operators have struggled to access growth capital in an opportunity rich market. With a deeply networked and experienced management team, and a strong balance sheet, Australis is well positioned to capitalize in the U.S. by acquiring attractively priced cannabis assets with high growth potential."
Besides this spin out, which adds an exciting future multiple to Aurora's portfolio of opportunities, one of the company's biggest selling points is their supply power. When the company combined with MedReleaf, they hooked two monster cannabis capacity channels. And, in the near future, the company's enormous Aurora Sky facility will have its sales license.
Now, this may scare some investors as a potential supply glut is predicted in Canada, but it could pay off huge on a global scale – and, Aurora is very well positioned abroad. MedReleaf has received GMP certification (good manufacturing practices) and through Pedanois (a full owned subsidiary soon to be known as Aurora Deutschland), the company owns a E.U. GMP certified medical cannabis distribution center in Germany. Furthermore, the company is well advanced in Denmark with their Aurora Nordic initiative, a 1,000,000 square foot facility that already received its license from the Lægemiddelstyrelsen, the Danish medical agency.
"We've shipped our first plants over to Denmark, where we have two facilities that we're developing," Cam Battley, CCO of Aurora Cannabis said in an interview. "The first one, of course, is a retrofitted greenhouse so that we can hit the ground running. That's only 100,000 square feet – only 100,000 square feet. And then beyond that, of course, we're building Aurora Nordic, which is one of our Sky-class facilities. It's a million square foot closed system with a glass roof, so it's slightly larger than Aurora Sky at Edmonton International Airport, and a little bit smaller than Aurora Sun in Medicine Hat. And so that is a location, a country, a partnership that we're very, very excited about, because it allows us to supply not just Denmark but Scandinavia, and also, any excess can go to the EU."
The Power of a Storefront
However, one of the most interesting developments – and maybe one of the least talked about – is actually on the ground in Canada. Alcanna, formerly known as Liquor Stores NA, gives Aurora a serious footprint and marketing presence as the company's 229 nationwide stores will now be operating under the Aurora banner.
"The nice thing about working with Alcanna is, they're so good at this, Battley added later in the same interview. "And they have the experience that we don't have – that's what makes it complementary, that partnership. So they have all of the knowledge, all of the relationships, for example, with the major landlords. Nobody in Canada has more experience, and nobody is better at managing the sales of a controlled substance, than Alcanna, who've been doing it for 25 years."
Obviously, these deals are exciting and should make Aurora extremely competetive as some 30 countries mull with idea of legalizing cannabis. But, the company did hint to the fact that they were far from done when it came to acquisitions or mergers, and that big news might come from the medical side.
"We're not done yet. There's a lot of opportunities out there," Mark Lakmaaker, Vice President of Investor Relations, told investors at Toronto's Cannabis Capital Conference. "And the medical market, we believe, will be a significant multiple of the Canadian cannabis use market,"