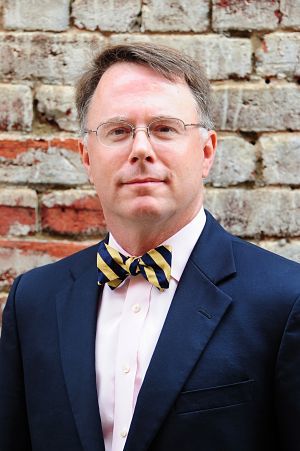 After a great deal of anticipation, potentially major new rules regarding private capital raising went into effect on June 19 with the new Reg. A+ rules, a part of the JOBS Act that many are now viewing as the functional alternative to the failed efforts to create real equity crowdfunding. The rules will open up large sections of what have traditionally been the private capital markets to non-accredited investors for the first time, potentially revolutionizing the nature of capital formation in the United States.
Rob Kaplan is a partner at Richmond-based Kaplan, Voekler, Cunningham & Frank and an expert in securities law. During his 20+-year career, Kaplan has been counsel in securities offerings/transactions and syndications worth over $2 billion and has served clients ranging from small start-ups to Fortune 100 companies. Equities.com got a chance to talk with Mr. Kaplan about the new rules and what they might mean to our public and private markets.
EQ: There has been a lot of discussion about the Reg. A+ rules and what exactly they were going to mean since they were first introduced earlier this year. With those rules actually going in effect on June 19, do you think we have a better idea now as to how they will affect our capital market?
Rob Kaplan: I think, in one sense, we have a better feel than we had a few months ago, but only because the rules address a lot more questions about where the SEC may be looking to facilitate secondary markets and how to distribute those securities. Obviously, seeing what happened with the state preemption issue on Tier II offerings was important; that was a big question for the market place.
We also saw over the last 6-12 months that 506 general solicitation and crowdfunding portions of the JOBS Act didn't represent the cure-all many were hoping they could be. Now Reg A presents another very useful channel of capital formation where these other options fall short, providing a public approach to soliciting investors beyond those with accredited status and liquidity while having a balanced approach to regulatory oversight that can give greater confidence that compliance has been met when venturing outside of traditional private transactions.
In short, the biggest effect of Reg A on the capital markets is reopening the public security sector to a much more diverse set of companies that has not been there in the past 10-20 years. We are now looking at mid-sized companies having the ability to get into public securities as a way for innovators and disruptive companies to attract venture capital. The options and channels for capital formation are being expanded and balanced with right-sized regulatory oversight, which is a much more realistic approach than we have had in the past with this very stark distinction between private securities and public securities.
EQ: How many companies are going to take advantage of this? Is it going to be a massive influx or is a smaller segment of the market going to be using this regulation?
Rob Kaplan: I don't think there is going to be a massive rush to the gate, but it will be steady. My firm has a number of these deals now, and we anticipate probably between 10-15 deals this year, but I think initial momentum will bring steady growth in volume. I think you are going to find issuers using this as a way to form meaningful capital as an alternative to more traditional exempt channels that might have high barriers to entry, as well as a way for alternatives to expand without subjecting themselves to all of the regulatory implications for registration now. We have also seen a lot of interest from folks around the potential of, rather than doing a non-traded REIT which brings with it a lot of expenses and regulatory oversight, using the Reg. A+ vehicle to grow through two or three tranches of equity raises before going ahead and becoming a fully-traded, 34 Act reporting security.
I think you're also going to find there are a lot of regional and brick-and-mortar businesses that will use Reg. A+ to reach a broader spectrum of investors. People who are not looking for the big, popping IPO but want a company with a good, established cash flow and an attractive dividend. Something that's not going to grow to a billion dollar business but, if it's a good solid mid-market business that gives them the attractive dividend they need, it can still be very viable.
I think we are going to go through a period of time where brokerages, investment advisors, lawyers, the regulatory side, they will all start working with this new offering type. As they learn to understand it, learn its potential for secondary markets and capital formation, it will take off over time. For now, there is going to be some steady growth that starts modestly and then grows quickly from there.
EQ: When they first released the rules a lot of the focus was on the decision to open the process up to non-accredited investors. Do you think that is going create a profound shift in the landscape or do you think small investors are going to stay away anyway?
Rob Kaplan: There's an issue of perception when people talk about Reg. A+. They tend to have a start-up venture or cutting edge technology venture in mind as the type of companies that will use Reg. A+. Those companies certainly will, but I think you will find a number of other companies that have been largely cut out of the public markets prior to now that could have very established performance histories associated with them. They will have a lot of use for the Reg. A+ vehicle.
The expense and prevalence of institutional investment in the IPO market really makes that market one where, over the past 20 years, you really needed a large volume and float coming out of the IPO as well as the ability to endure very significant costs and regulatory burdens. That's meant a steadily increasing size for IPOs, pushing into the high hundreds of millions, even billions of dollars.
Certainly, VC-backed money would be looking for those types of IPOs. But if you have a company that's in the lower midmarket or midmarket; maybe features a valuation of several hundred million dollars and a more modest float with good, consistent dividend yields; they can go to Reg. A+, potentially. The reality is that non-accredited investors, from the public security standpoint, have largely been taken out of that vehicle. Not by virtue of regulatory requirements but through very large institutional investors and hedge funds soaking up initial issuances.
This could be an opportunity for non-accredited investors and mutual funds to see a lot more products, everything from start-ups to established companies to equity or value creation plays to dividend yield plays. So I do think it will be an important aspect of this market going forward.
EQ: This is opening up a third route, in some ways, that differs from the more traditional private raising route and the IPO route. What can you say about the advantage of these approaches and what sort of company will take which route?
Rob Kaplan: I think a lot of it depends on what sector you're in and where you see the exit opportunity. But the obvious distinction is the regulatory burden Reg. A+ has associated with it. There's a lower cost burden and an ability to potentially tap into sources of investment capital with different priorities. If I have a company that is not going to be a billion dollar company but is valued at $100 million and provides a good yield, I can find an Investment audience out there where those characteristics meet their needs. I think the balance to that is that Reg. A is designed for a more modest pace of capital growth. If you're limited to raising $50 million in a trailing twelve-month period, that can be very meaningful. However, if you're in a business that's going to see enormous growth in a short period of time then that's going to be a situation where Reg. A will be less attractive.
Venture Capital, on the other hand, is a way to get a very big slug with very low regulatory burdens. But it comes with a significant amount institutional investor oversight, a potential loss of control, and relatively high return targets; so you have to have a really brilliant business plan to attract that capital.
IPOs obviously come with very high regulatory burdens and the significant expenses associated with the process. You have a very unique challenge in going public in that you need to do so in a way that will sustain a significant market in the security. But, if you can make that happen, you don't have uncertainty about what the secondary market will provide. We know what the public markets are for public offerings, and, if you can make it through the crucible of an IPO, you should have a situation where you have a relatively large float. If you execute on your business plan, you can develop the value of the company and move forward from there.
So those are the counterbalances for each of these. In the past, we've had two options for significant capital formation outside of banks: the institutional investors and the traditional Wall Street public markets. Now we're creating this third option. It's not going to fit for everybody out there. But for a lot of other companies with different growth profiles, different priorities, different sectors that maybe don't lend to the traditional public markets or VC market, it can provide a very unique opportunity to form capital and provide a vehicle for wealth generation through the value of security and give people liquidity to mitigate their risk.
EQ: Do you think this will change just how many public companies that are out there? Are there certain industry and size combinations that are going to prosper? Will some companies that might previously have opted to go public now stay in the private sector?
Rob Kaplan: There's a section of companies that, because of their growth profile and their strategy, Reg. A+ provides a viable end game given their footprint, business model, and revenue history. It will be a good way to grow value for their investors and create the kind of capital they need for their growth strategies.
Beyond that, you will see the potential for a much larger universe of publicly-registered and publicly-traded companies to come out of this. Reg. A+ gives a certain number of companies an intermediate step where they can access the efficiencies of the public markets, start developing reporting and public security disciplines, and, once they are to a size where they are properly positioned to find the right market support, they can go ahead and enter the traditional public markets because their growth rate dictates that. You'll have some companies that will come in the Reg. A+ market expecting to have their growth be somewhat modest and, because of the success they achieved in the Reg. A+ market, they will see it as a necessity to go to the traditional public markets and list on Nasdaq or NYSE.
The analogy I would use is that of the minor league or farm league system in baseball. That's where the major league players of tomorrow get trained. Eventually, they get called up to the majors and they're ready when they get there because of their time in the minors. So I actually believe that the Reg. A+ market will expand the traditional public security market over time.
DISCLOSURE: The views and opinions expressed in this article are those of the authors, and do not represent the views of equities.com. Readers should not consider statements made by the author as formal recommendations and should consult their financial advisor before making any investment decisions. To read our full disclosure, please go to: http://www.equities.com/disclaimer