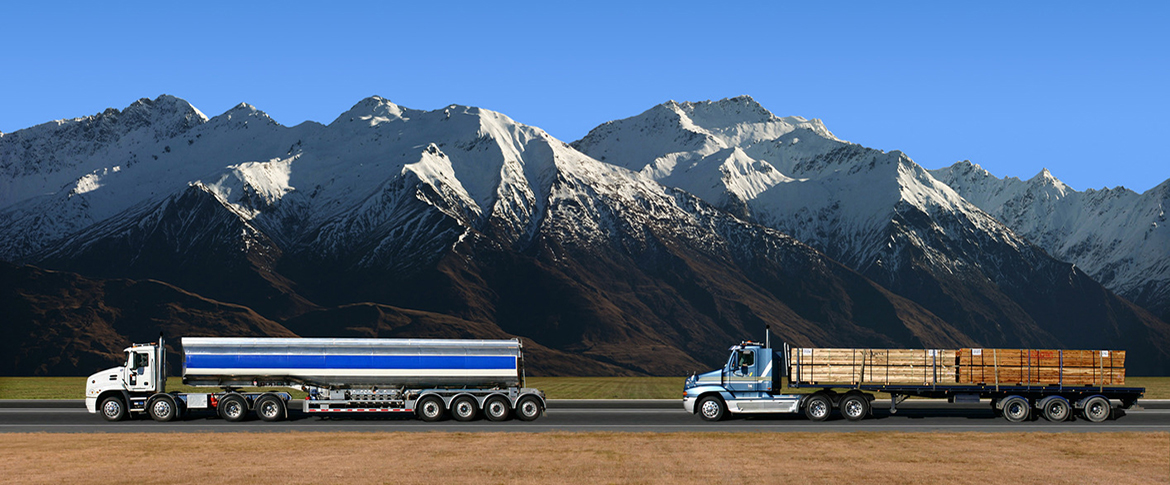 Less than a year ago, shares of dynaCERT Inc. (DYA:CA)(DYFSF) could be bought for less than a Canadian dime. But 2016 was a transformative year for the Toronto-based tech company. Dubbed a TSX Venture 50 Company, dynaCERT was also named one of the 20 most innovative public companies in Canada last year. In fact, in the Management's Discussion and Analysis for the full 2016 year, the company notes 17 meaningful developments across the year and early in 2017, including the aforementioned awards, new partnerships, commercializing its HydraGEN™ technology, and receiving millions of dollars' worth of orders.
The investment community has certainly recognized the company's achievement, with shares soaring from the 10-cent range to as high as C$1.18 since the start of 2016.
dynaCERT is a growth story nearing a tipping point as it moved into the revenue stage during the first quarter of 2017. HydraGEN™, a retrofit carbon emission reduction technology for internal combustion engines, has made a market splash since its recent market launch. Built utilizing dynaCERT's patent-pending electrolysis system, the aftermarket product works by injecting hydrogen and oxygen (H2/O2) into the intake manifold, resulting in increased fuel efficiency and lower pollutants (CO2).
Originally, the HydraGEN™ technology was for Class 6, 7 and 8 diesel engines used on trucks with weight limits of 19,501 pounds and up. This is the HG1 product of dynaCERT. Since, the company has broadened the franchise, developing the HG2 for Class 2-5 trucks, refrigerated trailers and shipping containers and HG3 for diesel-powered ships, trains and stationary generators.
HydraGEN™ Sales Growth in Q1 and Beyond
Investors should be paying close attention to the upcoming report on the first quarter given that it will include sales and profits. dynaCERT has provided a peak behind the curtain, reporting at the end of March that new orders were received for more than 430 HydraGEN™ units, accounting for $2.7 million in sales. The combination of the benefits of the product and the industry reach of dynaCERT has resulted in purchase orders exceeding 700 HydraGEN™ units with gross sales over $4.5 million thus far in 2017. Market participants will look for how dynaCERT books sales, as not all the units were shipped during Q1. dynaCERT noted that 210 units worth about $1.38 million were delivered by the end of March.
"As purchase orders are received and the HydraGEN™ units are being shipped, our corporate growth is being recognized in the marketplace," Jim Payne, President and CEO of dynaCERT, stated. "Many of these shipped units were acquired by companies that have large trucking fleets for installation on their trucks."
Last month, the European Union awarded CE marks to each, meaning the dynaCERT products have been assessed to meet the bloc's high safety, health, and environmental protection requirements. The CE mark opens the doors to marketing efforts across the 28 countries that make up the European Union.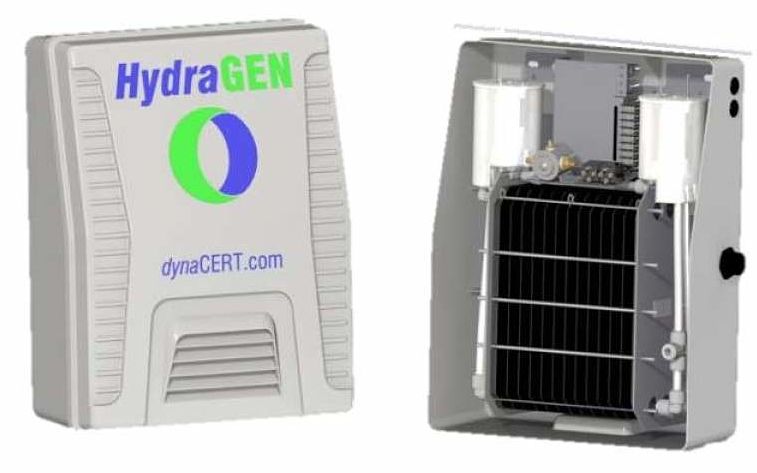 Upon announcing the CE mark, dynaCERT appointed quadrilingual global sales and distribution veteran Enrico Schlaepfer as VP of Global Sales. Schlaepfer says that approval paves the way to his contacts in Europe.
Schlaepfer will surely be telling his contacts that testing at the University of Ontario Institute of Technology showed that Class 8 trucks using the HG1 will experience a 19.2% reduction in fuel consumption and 40% reduction in greenhouse gas emissions. Moreover, these tests were done with an older version of the electronic control unit. The old ECUs will soon be replaced by dynaCERT Smart ECUs, which are expected to deliver even greater efficiencies, as well as collect data that can be used for Carbon Credits.
---
---
Breaking Into New Markets
On May 11, dynaCERT gave a prime example of the potential market opportunities outside of the truck space. The company announced a pilot test with Northwest Territory Power Corp. in Yellowknife, NWT. The agreement calls for the sale, installation and commissioning of four HG1 units onto three stationary generator units responsible for the producing the power for the village of Deline, located about 400 kilometers northwest of Yellowknife.
"dynaCERT continues to develop new applications and enter varied markets for its HG1 units, not just in trucking but also in remote location power generation," Payne stated in the announcement. "Our engineering creativity, supported by our ongoing commitment to R&D, is rapidly advancing our Company in the diverse world of diesel uses in furtherance of our corporate strategy."
The opportunity is larger than one might notice at first blush, considering Northwest Territory Power operates 3,500 diesel power generation units in remote communities in Northwest Territory. Extrapolating from the info that 700 units accounted to $4.5 million in gross sales means that a contract for all the utility's generators could be worth north of $22 million.
The coming quarters should be particularly interesting as dynaCERT can now penetrate the European markets and is tapping into the power space. Furthermore, the efforts related to engaging Nektar Data Systems, a premier fleet international fleet management system consulting group, should begin to bear fruit.
Committed Insider Ownership
dynaCERT is truly an anomaly in the world of OTC/TSX-Venture companies. The rising share price triggered accelerated exercising of warrants (or potentially forfeiting them), putting $2.93 million in cash in corporate coffers and more shares in strong hands. Speaking of strong hands, management continues to demonstrate their belief in the company, voluntarily extending the lock-up period for their stock on two, separate occasions. Lock-up periods are generally reserved for initial public offerings, where insiders aren't allowed to sell their shares for a period of usually 3-6 months following the IPO.
Last September, certain major shareholders, including directors at dynaCERT agreed to keep 55 million shares locked-up, meaning they couldn't sell, transfer, etc., for a period of 180 day. In March, they did it again, raising the frozen share count now locked up until August 1, 2017 to over 75 million shares in the process. Payne said the shareholders made the decision as a means of "reconfirming their long-term commitment and confidence in dynaCERT's ability to increase shareholder value as they continue to ramp up production and sales growth."
With these business practices, committed leadership and plenty of vertical growth opportunities for an in-demand product line, it would not be a huge surprise to see dynaCERT talking in the future about potentially moving to a senior exchange like the TSX or NASDAQ. Hitting sales and earnings milestones will be a big factor in attracting institutions and large investors interested in supporting dynaCERT and expediting growth.
Investors will get their first look at the growth trajectory in the coming weeks when dynaCERT effectively meets a milestone in delivering their first earnings report where revenue will be in the millions of dollars.
---
In the interest of full disclosure, we call the reader's attention to the fact that Equities.com, Inc. is compensated by the companies profiled in the Spotlight Companies section. The purpose of these profiles is to provide awareness of these companies to investors in the micro, small-cap and growth equity community and should not in any way be considered as a recommendation to buy, sell or hold these securities. Equities.com is not a registered broker dealer, investment advisor, financial analyst, investment banker or other investment professional. We are a publisher of original and third party news and information. All profiles are based on information that is available to the public. The information contained herein should not be considered to be complete and is not guaranteed by Equities.com to be free from misstatement or errors. The views expressed are our own and not intended to be the basis for any investment decision. Readers are reminded to do their own due diligence when researching any companies mentioned on this website. Always bear in mind that investing in early-stage companies is risky and you are encouraged to only invest an amount that you can afford to lose completely without any change in your lifestyle. Equities has been compensated with cash, common shares and/or warrants for market awareness services provided.

DISCLOSURE: The views and opinions expressed in this article are those of the authors, and do not represent the views of equities.com. Readers should not consider statements made by the author as formal recommendations and should consult their financial advisor before making any investment decisions. To read our full disclosure, please go to: http://www.equities.com/disclaimer