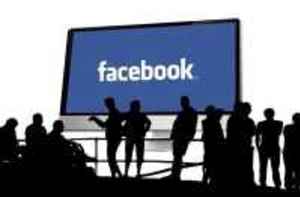 Over the past six years that Facebook (FB) has ruled supreme over the American social media landscapem they've seen scant few challenges to their dominance. To be sure, their rivals have taken a stab at it — Google (GOOG) Plus, despite its uselessness does still exist — and other social media platforms have carved out their own niche — Snapchat in exploding messaging; Twitter (TWTR) in microblogging; (now Facebook-owned) Instagram in photo sharing — but none have made a serious head-to-head run at the all-encompassing, all-everything, all-powerful platform that is Facebook.
That is, until the end of September 2014, with the announcement that indie Ello was entering beta, and really making a run at upending the most successful social media company in history.
This is a story we've seen before. Ever since there was a Facebook there's been a "next Facebook." But those Next-Big-Things like Diaspora have almost always sputtered out. What makes the upstart start-up Ello different?
One, the media deluge: Ello's quiet invite-only launch has already garnered write-ups in the Washington Post, Marketwatch, and TechCrunch. Why? Ello touts the fact that they are completely "ad-free," and while advertising (particularly of the targeted variety) has been a multi-billion dollar boon for Facebook and the like, the increasing obtrusiveness of the practice has certainly irked users, fueling the infamous Facebook exodus that has been slowly gaining traction for years.
"Ad-free" is an extraordinary claim for a social media service. Users are notoriously loathe to pay for access to social media, and the only logical alternative to pay service is ad-supported. Ello's proposed solution to this conundrum is to look to a strategy employed less often in American social media, but prevalent in their non-US counterparts like Russia's Odnoklassniki: paid premium features.
Simple access will be free, but Ello hopes to create features that are enticing enough to encourage a sort of digital marketplace that can offset the losses incurred via lucrative advertising. For an idea of what kind of features Ello users can expect, keep in mind that the second point Ello emphasizes in what sets them apart from Facebook is the fact the are "porn friendly."
That is not to say Ello is going to be just Facebook with a side of nudity. And the for-sale features will certainly encompass non-porn aspects, like interface options. Losing ads is costly, and shunning them completely is going to be quite a hurdle to overcome. But in capitalizing over user's discomfort with increasingly targeted social media ads Ello certainly has a decent shot at gaining a foothold. And when you're talking about a $202 billion dollar company like Facebook, even carving out a fraction of their business would be considered quite a successful challenge indeed.
DISCLOSURE: The views and opinions expressed in this article are those of the authors, and do not represent the views of equities.com. Readers should not consider statements made by the author as formal recommendations and should consult their financial advisor before making any investment decisions. To read our full disclosure, please go to: http://www.equities.com/disclaimer