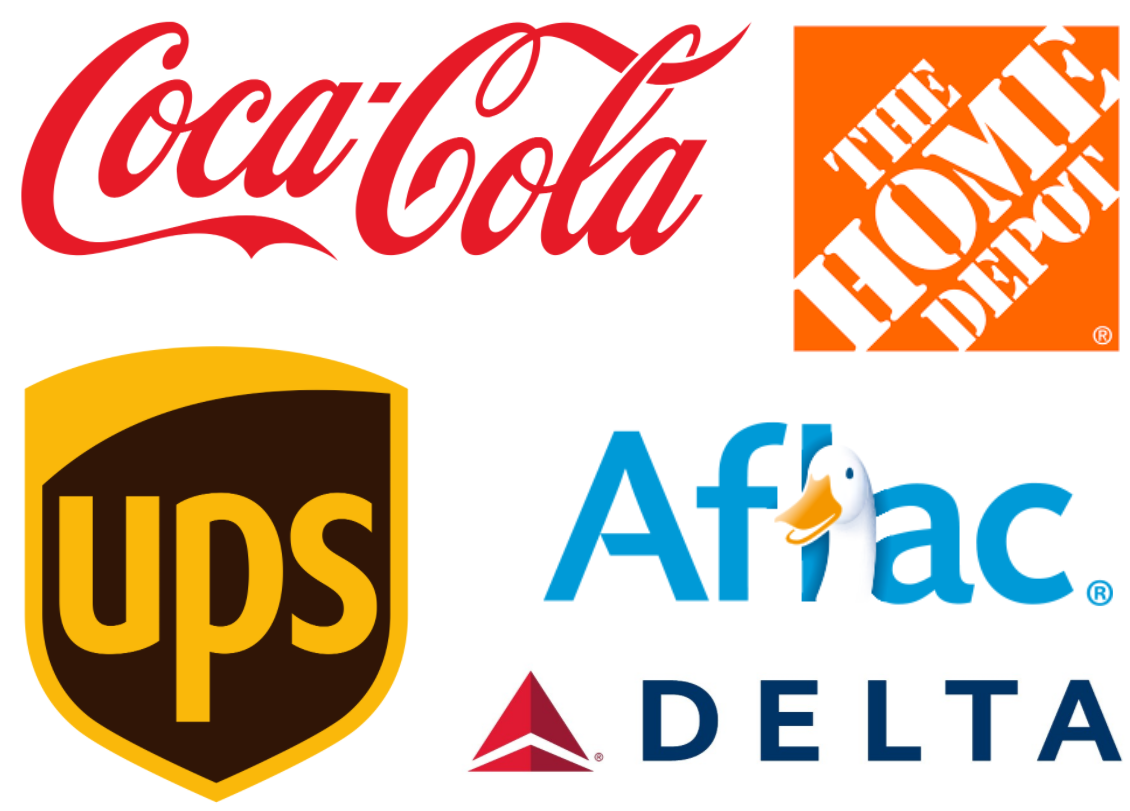 Activists in Georgia are criticizing major corporations based in the Peach State for not taking a stronger stance against the state's sweeping new restrictions on voting access.
Over the past month, voting rights groups have called upon companies like The Coca-Cola Co (NYSE: KO ) and Delta Air Lines Inc (NYSE: DAL ) to oppose efforts by Republican lawmakers to advance measures that civil rights advocates say are clearly aimed at curbing turnout from Democratic-leaning Black voters.
Following Gov. Brian Kemp's Thursday signing of the legislation – which would require identification to vote by mail, limit the availability of absentee drop boxes and grant the state legislature more oversight of local election boards – the AME Church's Sixth Episcopal District said it would launch a statewide boycott of Coca-Cola until the Atlanta-based company comes out against the new measures.
Bishop Reginald Johnson told The Atlanta Journal Constitution that he hopes the effort will show that if "Coca-Cola wants black and brown people to drink their product, then they must speak up when our rights, our lives and our very democracy as we know it is under attack."
"We will speak with our wallets," Jackson added. "This past summer, Coke and other corporations said they needed to speak out against racism. But, they've been mighty quiet about this."
Savannah Mayor Van Johnson, a Democrat, also joined in on the call, tweeting, "I am not feeling like purchasing or consuming @CocaCola or any of its products for quite some time."
I am not feeling like purchasing or consuming @CocaCola or any of its products for quite some time… Looking at a few other GA companies. How about you?

— Van R. Johnson, II (@VanRJohnson) March 26, 2021
Coca-Cola said in a statement that it's been in favor of greater accessibility for voters.
"Throughout the legislative session, we have been active with the Metro Atlanta Chamber in expressing our concerns and advocating for positive change in voting legislation. We, along with our business coalition partners, sought improvements that would enhance accessibility, maximize voter participation, maintain election integrity and serve all Georgians," the statement said.
The Home Depot Inc (NYSE: HD ), Aflac Inc (NYSE: AFL ) and United Parcel Service Inc (NYSE: UPS ) are among the other prominent Georgia-headquartered businesses facing pressure to voice their opposition to the law, NBC News reported.
Several companies like Delta and Aflac have also released statements in support of voting rights but stopped short of denouncing the GOP-backed legislation.
Delta said Friday it "believes that full and equal access to voting is a fundamental right for all citizens," while Aflac said last week it would "only support solutions that make voting easy and accessible for every eligible voter while maintaining the security and transparency of the voting process," according to NBC News.
There have also been calls to move major sporting events out of Georgia.
According to The Boston Globe, Major League Baseball Association executive director Tony Clarke said his union wants to talk with the league about changing the venue of this summer's 91st All-Star Game.
"Players are very much aware of the Georgia voting bill, which places restrictions on voting that some believe will make it particularly difficult for Black voters to reach the polls," Clark told the newspaper.
Civil rights advocates are also demanding the annual Masters Tournament, scheduled for next month in Augusta, pull out of Georgia in response to the "racist new voter suppression law" and urging pro golfers not to tee off in the state until the law is repealed.
The state's film industry, which has grown in recent years due to large state-provided tax credits for productions such as Marvel's Avengers franchise, is also facing pressure. On Thursday, James Mangold, the director of "Ford V Ferrari" and "Logan," tweeted, "I will not direct a film in Georgia."
I will not direct a film in Georgia.

— Mangold (@mang0ld) March 26, 2021
On Friday, President Joe Biden called the new legislation "Jim Crow in the 21st century," comparing it to the racially discriminatory laws abolished in the 1960s.
He also categorized it as "a blatant attack on the Constitution and good conscience" that "has nothing to do with fairness, nothing to do with decency," urging Congress to pass federal voting rights bills that would overturn some of Georgia's new measures.
_____
Source: Equities News