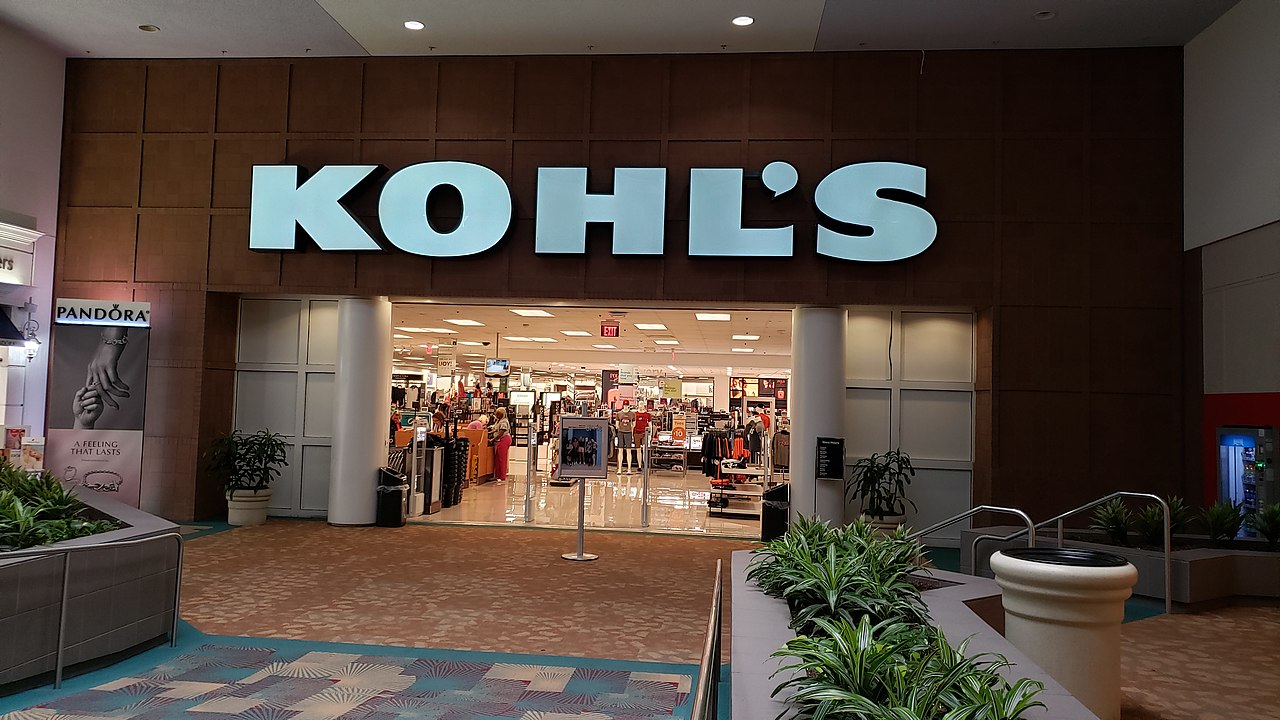 Image source: Kohl's Corporation
A group of activist investors with a 9.5% collective stake in Kohl's Corp (NYSE: Chart KSS - $23.54 0.66 (2.885%) ) is trying to gain control of the department store's board of directors as a way to turn around business and boost market value.
In a letter to shareholders Monday, the investors — Macellum Advisors, Ancora Holdings, Legion Partners Asset Management and 4010 Capital — said they are pushing for changes due to market share losses, stagnating sales and shrinking profit margins over the past decade.
The group blasted Kohl's and the chain's chief executive officer, Michelle Gass, for "poor retail execution" and "excessive executive compensation," along with having a "long-tenured board with insufficient retail experience" that is unable to "achieve stated goals" and is responsible for "prolific value destruction."
The investors are calling for Kohl's to add directors with more retail experience, cut executive compensation, slash inventory levels and consider selling some of its non-core real estate assets that could yield between $7 billion to $8 billion.
They are also hoping to drive the stock price more than two times higher than current levels, aided by a sale-leaseback program for $3 billion worth of real estate and a major share repurchase program.
Macellum chief Jonathan Duskin, former Burlington Stores chief executive officer Thomas Kingsbury and former Macy's chief stores officer Jeffrey Kantor are among the nine candidates nominated by the investor group to serve on Kohl's 12-member board.
In 2019, after the same group of activist investors made a similar push at Bed Bath & Beyond, the chain revamped its board and hired a new chief executive officer, CNN reported.
A Kohl's spokesperson told Reuters that the retailer's board and its management team have been engaged in talks with the investor group since early December and "remain open to hearing new ideas."
CNBC reported, however, that the company rejects the group's attempts. "Our new strategic plan already includes several initiatives they propose, and we have also determined that other ideas they propose would not be accretive to shareholder value," Kohl's said.
In October, the company outlined a new strategy that it believes will "accelerate growth and profitability." The plan calls for Kohl's to expand its activewear and outdoor merchandise selection, building a larger beauty business and improving its women's clothing offerings.
Even prior to the COVID-19 pandemic, Kohl's was struggling as it lost shoppers to online competitors such as Amazon.com Inc (Nasdaq: Chart AMZN - $103.28 1.28 (1.255%) ) and big-box companies like Target Corporation (NYSE: Chart TGT - $165.63 5.36 (3.344%) ) and Walmart Inc (NYSE: Chart WMT - $147.45 1.78 (1.222%) ).
Over the past year, with many people staying at home due to shelter-in-place measures, losses mounted for Kohl's. Its total revenue fell 25% to $9.8 billion in the nine months ended October 31, while its losses totaled $506 million, compared with a profit of $426 million the year prior.
Kohl's will report its fourth-quarter results on March 2.
_____
Source: Equities News