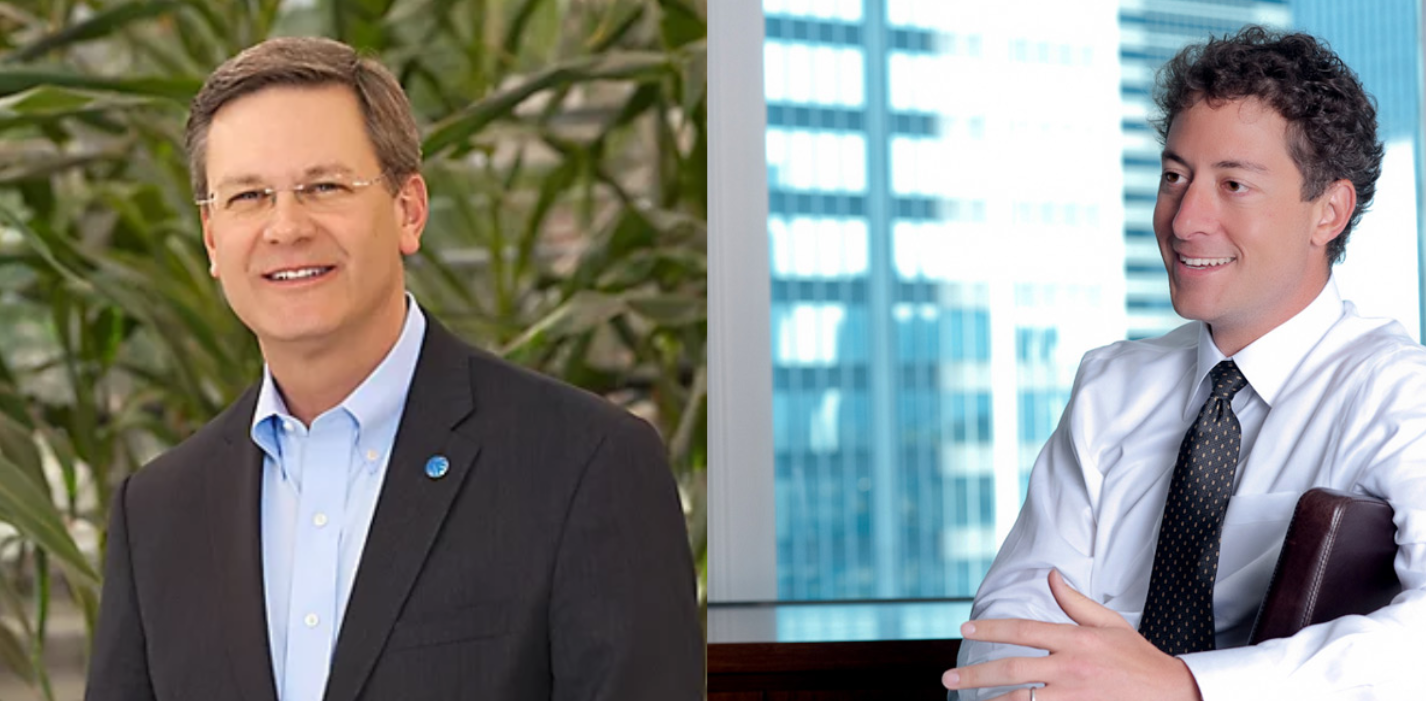 Images: Corteva CEO James Collins, Starboard Value CEO Jeffrey Smith. Sources: Corteva, Starboard Value
Citing "a litany of missed promises and unforced errors," Starboard Value is looking to take control of Corteva's board of directors and replace CEO Jim Collins.
On Thursday, Starboard Value, one of Wall Street's most well-known activist investment firms, published a letter from chief executive officer Jeffrey Smith to Corteva's board chair, Gregory Page.
"Since our initial investment over 18 months ago, we have watched with increasing dismay as management continues to take credit for achieving ever-increasing synergy milestones without consequent improvement in profitability," Smith wrote. "A litany of missed promises and unforced errors have furthered our conviction that current leadership is ill-equipped to maximize the value of Corteva's assets."
Calling the performance of Collins – who has been CEO of Corteva since the agricultural chemical and seed company was spun off by DowDuPont in 2019 – "incredibly disappointing," Smith wrote that Corteva's board's "reluctance to seriously consider leadership change is highly concerning."
While Smith revealed that Starboard Value has identified a potential successor, it declined to name who it is, saying only that Corteva's board has not yet spoken to the candidate.
Starboard Value, which owns 11.7 million shares, or 1.6%, of Corteva, first expressed concerns about the financial performance last fall. At the time, the board unanimously backed Collins.
And while Corteva said it agreed with many points raised by Starboard Value, the activist investor had not discussed specific operational recommendations on how to improve performance, Reuters reported.
Corteva chairman Page told the news outlet he believes the "extensive investments" Corteva has made to enhance productivity over the last 18 months "will begin to accelerate their impact on earnings."
Over the past year, Corteva has shut down some facilities and recently said it would look to do some more cost cutting due to the COVID-19 pandemic.
Due in part to continued support for Collins by trustees, Starboard Value also nominated eight replacements for Corteva's 12-member board to be considered at the company's next annual meeting.
"We firmly believe with the right board and leadership in place, Corteva can be a best-in-class company in its industry and generate significant value for all shareholders," Smith said.
_____
Source: Equities News