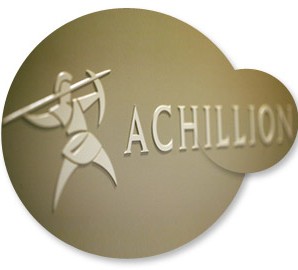 Shares of Achillion Pharmaceuticals (ACHN) are on the rise again today after reporting positive results for its hepatitis C (HCV) drug ACH-3102, a second-generation pan-genotypic NS5A inhibitor. In May, the U.S. Food and Drug Administration granted a "fast track" designation for ACH-3102.
The New Haven, Connecticut company reported that "significant reductions in HCV RNA were achieved in subjects with resistant variants at baseline."
Combining the latest data with safety and tolerability data from a Phase 1a clinical trial, Achillion is moving forward with a Phase 2 clinical trial evaluating ACH-3102 in combination with ribavirin for the treatment of patients with chronic genotype 1b HCV.
Achillion has three more hepatitis C drugs in its pipeline and among a handful of pharmas looking to bring a new oral Hep C drug to market. Currently, the main drug of choice is the injectable interferon, which is often times not well tolerated by patients. In November 2011, Gilead (GILD) acquired Pharmasset for $11 billion, primarily for its mid-stage oral HCV drug candidate; betting that the market will reach $20 billion by 2020 as some forecast. Bristol-Myers Squibb (BMY) is another major devoting resources to develop an oral HCV drug.
Shares of ACHN bottomed at $5.42 in August, but have been on a substantial climb since as optimism grows surrounding its pipeline. Shares are up more than 9 percent with today's news; printing $10.35 just after lunch.
DISCLOSURE: The views and opinions expressed in this article are those of the authors, and do not represent the views of equities.com. Readers should not consider statements made by the author as formal recommendations and should consult their financial advisor before making any investment decisions. To read our full disclosure, please go to: http://www.equities.com/disclaimer