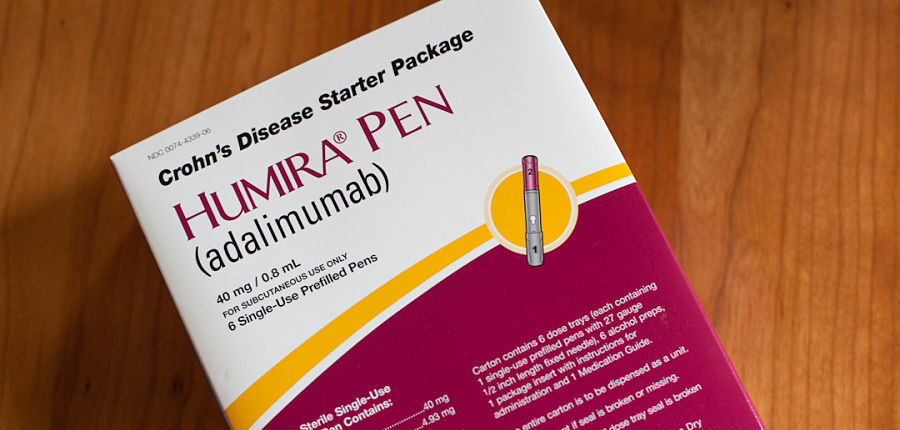 Image via Lyza/Flickr CC
Money manager Ingrid Hendershot focuses on long-term value investing in high quality, established firms. Here, the editor of Hendershot Investments looks at a favorite healthcare holdings in her portfolio.
AbbVie (ABBV) reported a healthy 10% increase in first-quarter sales to $6.5 billion, with net income increasing 26%, to $1.7 billion, and EPS increasing 28%, to $1.06. Excluding amortizations and other specified items, adjusted EPS increased 11% year-over-year to $1.28.
Global Humira sales, which accounted for about 63% of total sales during the quarter, increased 15% to $4 billion. Domestic Humira sales grew 23% to $2.7 billion on a 12% volume increase.
Despite the presence of biosimilar competition in Europe, international Humira sales grew 3%, to $1.4 billion. Global sales of Imbruvica, AbbVie's treatment for blood cancer, increased 45%, to $551 million.
---
---
During the quarter, AbbVie continued its strong commercial execution and made significant pipeline progress. Talk of tax reform has been "incredibly encouraging" for AbbVie's leadership team as reform will improve the company's global competitive position.
Access to overseas cash will encourage companies like AbbVie that have considerable offshore cash to invest in the U.S. and create U.S. jobs.
Humira generates tremendous, sustainable cash flow, which exceeds cash needed to reinvest in the business. Once there is clarity about the specifics of tax reform, AbbVie will assess the best way to reward shareholders for the incredible success of Humira.
Management confirmed its EPS guidance for the full-year 2017 of $4.55 to $4.65. Adjusted EPS is expected to increase nearly 14% at the guidance midpoint.
AbbVie's stock has risen a healthy 16% year-to-date with a generous dividend, giving the shares a strong total return. Even better, the stock still appears attractively valued. Buy.
Ingrid Hendershot, CFA, is founder and president of Hendershot Investments, Inc. She is also editor of Hendershot Investments newsletter.
Subscribe to Hendershot Investments here…
About MoneyShow.com: Founded in 1981, MoneyShow is a privately held financial media company headquartered in Sarasota, Florida. As a global network of investing and trading education, MoneyShow presents an extensive agenda of live and online events that attract over 75,000 investors, traders and financial advisors around the world.
DISCLOSURE: The views and opinions expressed in this article are those of the authors, and do not represent the views of equities.com. Readers should not consider statements made by the author as formal recommendations and should consult their financial advisor before making any investment decisions. To read our full disclosure, please go to: http://www.equities.com/disclaimer