AbbVie Forecasts Higher 2020 Profit on New Psoriasis and Arthritis Therapies
Reuters Follow |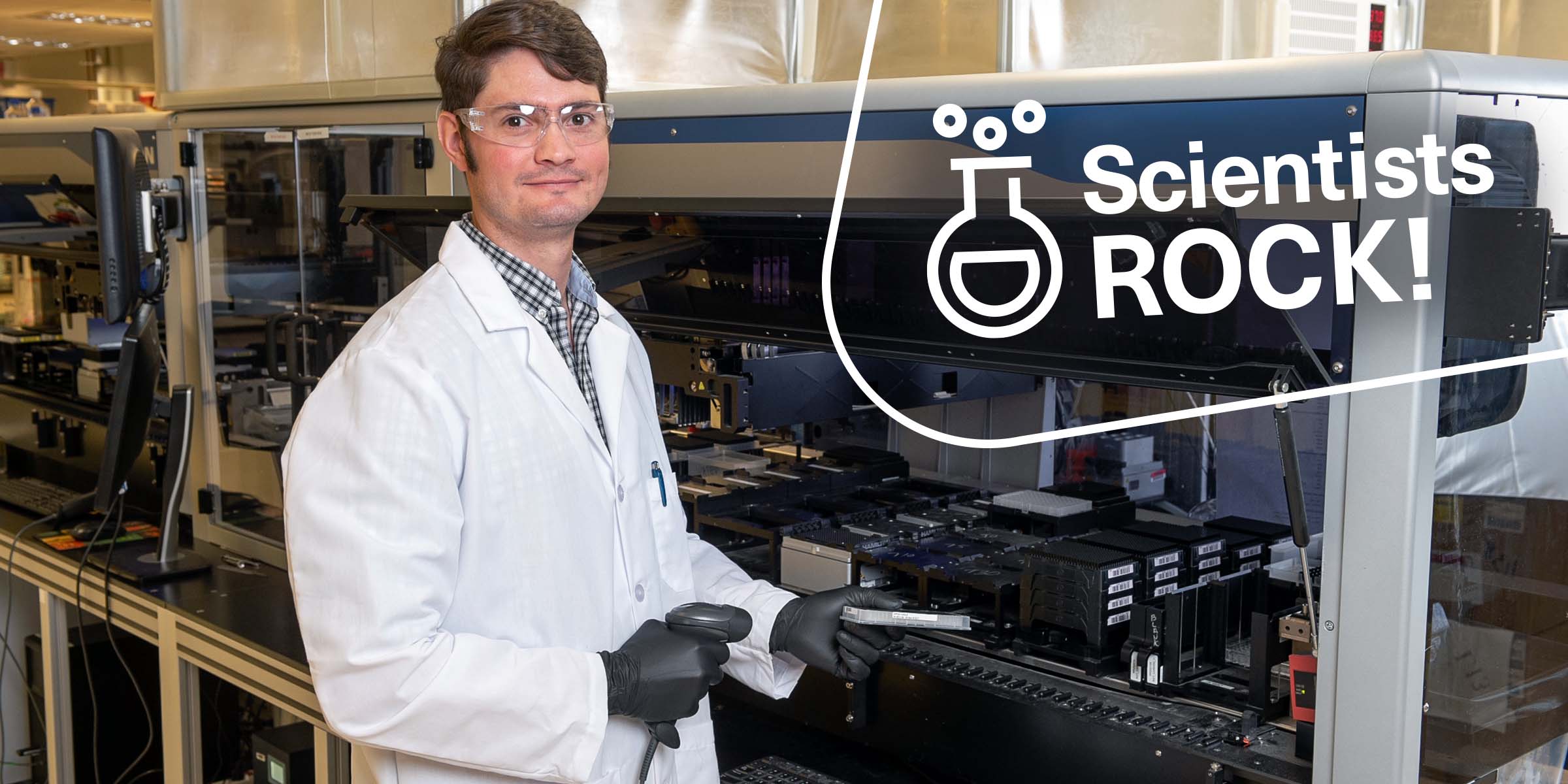 Image: Joshua Coppola, scientist, engineering, lab automation, works alongside his robotic lab partner, Venus. Source: AbbVie.
By Manas Mishra

(Reuters) - AbbVie Inc on Friday forecast 2020 earnings above Wall Street estimates as the drugmaker expects growth to be powered by its new treatments for psoriasis and rheumatoid arthritis at a time when sales of its blockbuster drug Humira slow.

Shares of Illinois-based AbbVie are up 4.7% to $91.30 in late morning trading.
The drugmaker expects the two treatments, Skyrizi and Rinvoq, to bring in a combined revenue of about $1.70 billion in 2020.
The profit forecast excludes any impact from its $63 billion deal for Botox-maker Allergan Plc, which it expects to close in the first quarter.
"The launches of Skyrizi and Rinvoq are going extremely well," Chief Executive Officer Richard Gonzalez said in a statement.
In the fourth quarter, Skyrizi brought in sales of $216 million, topping estimates of $142 million, according to five analysts polled by Refinitiv. Rinvoq, which was approved in August, brought in sales of $33 million.
AbbVie is betting on new treatments and the addition of Botox to its portfolio as it braces for a revenue hit when it loses patent protection for Humira, the world's best-selling medicine, in its biggest market, the United States, in 2023.
"While AbbVie is seeking to shine light on its early stage pipeline, we anticipate the performance of the stock will be heavily tied to ongoing Skyrizi and Rinvoq rollouts," said Citi analyst Andrew Baum.
He expects investors to focus on the delivery of promised savings from the Allergan deal.
Humira has been boosting the company's revenue ever since it was approved to treat psoriasis and rheumatoid arthritis. However, the drug's sales have suffered since new competition entered Europe.
Quarterly sales of the blockbuster drug were largely unchanged compared with a year earlier at $4.92 billion. But it beat expectations of $4.85 billion.
The company forecast 2020 adjusted earnings of between $9.61 and $9.71 per share, ahead of the average analysts' estimate of $9.48.
AbbVie reported net profit of $2.80 billion, or $1.88 per share, in the quarter ended Dec. 31, compared with a loss of $1.83 billion, or $1.23 per share, a year earlier when it recorded $4.12 billion in impairment charges.
Excluding items, the drugmaker earned $2.21 per share in the fourth quarter and beat expectations of $2.19.
Net revenue rose 4.8% to $8.70 billion, marginally higher than average analysts' estimate of $8.69 billion.
Reporting by Manas Mishra and Tamara Mathias in Bengaluru; Editing by Arun Koyyur.
_____
Source: Reuters
DISCLOSURE: The views and opinions expressed in this article are those of the authors, and do not represent the views of equities.com. Readers should not consider statements made by the author as formal recommendations and should consult their financial advisor before making any investment decisions. To read our full disclosure, please go to: http://www.equities.com/disclaimer. The author of this article, or a firm that employs the author, is a holder of the following securities mentioned in this article : None
---
Discover: Trending Events
---
Companies