AbbVie (NYSE: ABBV) announced today positive results from its second Phase 3 trial of elagolix, an orally administered gonadotropin-releasing hormone (GnRH) antagonist for the treatment of women with uterine fibroids. At six months, a dosage of 300mg twice daily of elagolix in combination with low-dose hormone therapy (estradiol 1.0 mg / norethindrone acetate 0.5 mg) achieved the primary study endpoint of reduced heavy menstrual bleeding with 76.2% (p<0.001) of women with uterine fibroids achieving clinical response compared to 10.1% for placebo. Clinical response was defined as menstrual blood loss volume of less than 80 mL during month six and a 50% or greater reduction in menstrual blood loss volume from baseline to month six. The study also met all ranked secondary endpoints (p<0.02) at month six.
Uterine fibroids are the most common type of abnormal growth in a woman's pelvis and can affect up to 80% of women by age 50, according to the National Women's Health Network. Fibroids can cause heavy menstrual bleeding, painful periods, vaginal bleeding at times other than menstruation and anemia in 25% of women, and African American women are more likely to experience fibroids and do so at a younger age.
Millions of women currently diagnosed with uterine fibroids are faced with limited non-surgical options. The results from this study demonstrate elagolix has the potential to be an important oral treatment option for women suffering from uterine fibroids.
– Dawn Carlson, MD, MPH, vice president, general medicine development, AbbVie
The topline results from this six-month primary analysis were consistent with topline results from the first Phase 3 study reported in February 2018, and will be presented at an upcoming medical conference. Women in the study will continue in either post-treatment follow-up or a blinded six-month extension study.
AbbVie licensed elagolix from Neurocrine Biosciences (Nasdaq: NBIX) in 2010. According to John Carroll of Endpoints News, Evaluate Pharma called elagolix one of the top 10 likely rollouts for 2018, with $1.2 billion in peak projected sales.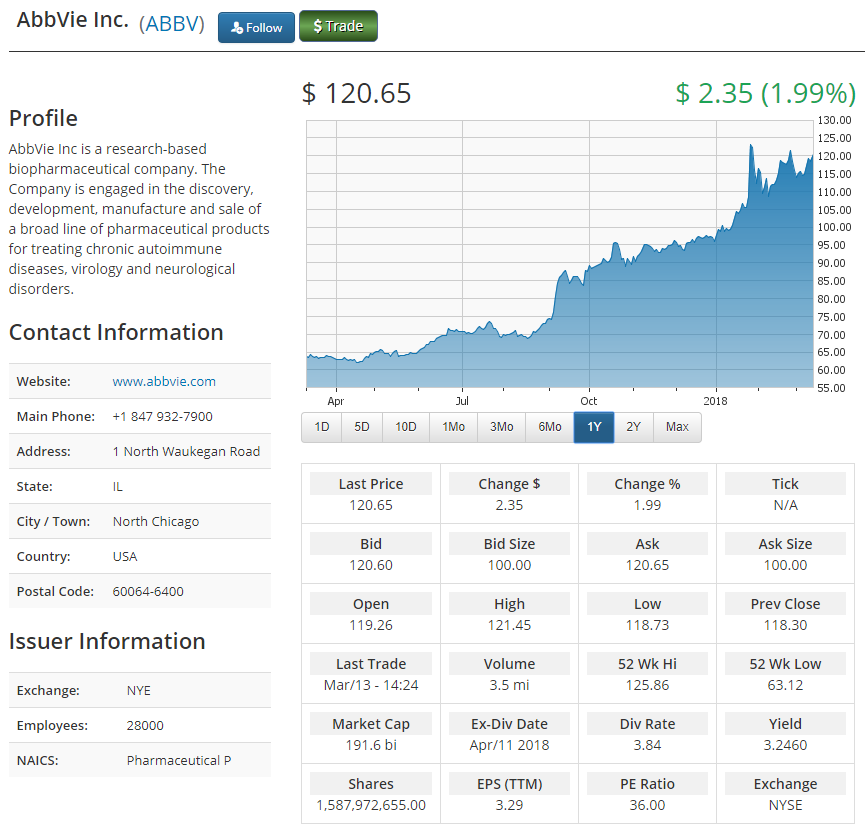 Please email us at [email protected] to see our Case Studies and Testimonials.
Please click here for information on our new trading platform.