Abbott (NYSE: ABT) has received FDA approval for its Masters HP rotatable mechanical heart valve. At just 15mm in diameter, the Masters HP is the world's smallest mechanical heart valve, and it will enable doctors to treat babies and toddlers in need of a mitral or aortic valve replacement.
Congenital heart defects affect nearly 1% of births in the US each year, or about 40,000 newborns, according to the CDC. Previously, surgeons could only replace an irreparable pediatric heart valve with one of a range of larger-sized valves, use a range of larger-sized valves, which are often not suitable given the smaller size of children's hearts. This new dime-sized valve is the first and only pediatric mechanical heart valve developed for newborns and infants, and offers hope for pediatric patients in urgent need of treatment who have no other approved options.
In my practice, I want to be able to provide a treatment option that works for a critically ill child when a larger-sized valve may not be suitable. The approval of this smaller pediatric mechanical heart valve provides surgeons with a much-needed option for treating these vulnerable, high-risk children.
– Kirk R. Kanter, MD, professor of surgery and director of the Heart Transplant Program at Children's Healthcare in Atlanta at Emory University School of Medicine (the top enrolling site for the pivotal trial of this valve)
Source: Abbott
Sadie Rutenberg, now a healthy 3-year-old, was only a few months old when her parents noticed she was breathing fast, stopped gaining weight and was not eating well due to a congenital heart problem. Jonathan M. Chen MD, co-director of the Seattle Children's Hospital Heart Center and division chief for pediatric cardiothoracic surgery, was the first physician in the trial to implant the Masters HP 15mm valve in a pediatric patient. Dr. Chen treated Sadie Rutenberg, who was the first infant to undergo the treatment in the clinical trial.
When we were told that Sadie would need surgery right away, and was a candidate for a new clinical trial of a heart valve sized for her small body, we were willing to try it to hopefully save her life. When the doctor came out of surgery and told us the surgery was a success – as a parent, it's a moment I'll never forget. The valve saved Sadie's life.
– Lee'or Rutenberg, Sadie's father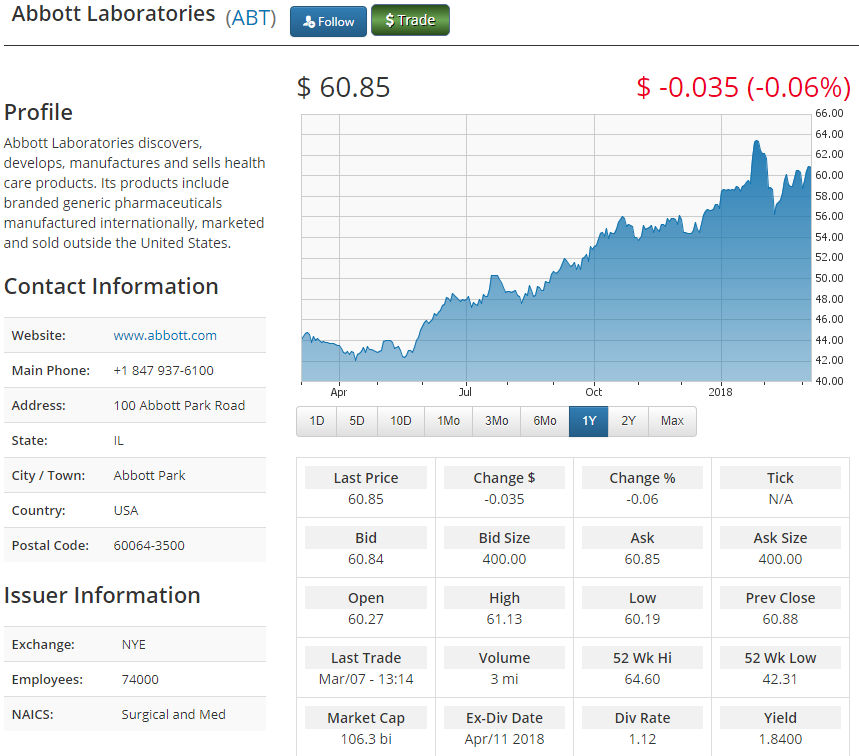 Please email us at [email protected] to see our Case Studies and Testimonials.
Please click here for information on our new trading platform.