​A Whirl Around Crypto World: Soros, Rockefellers Are In; Bitcoin, EOS
MoneyShow Follow |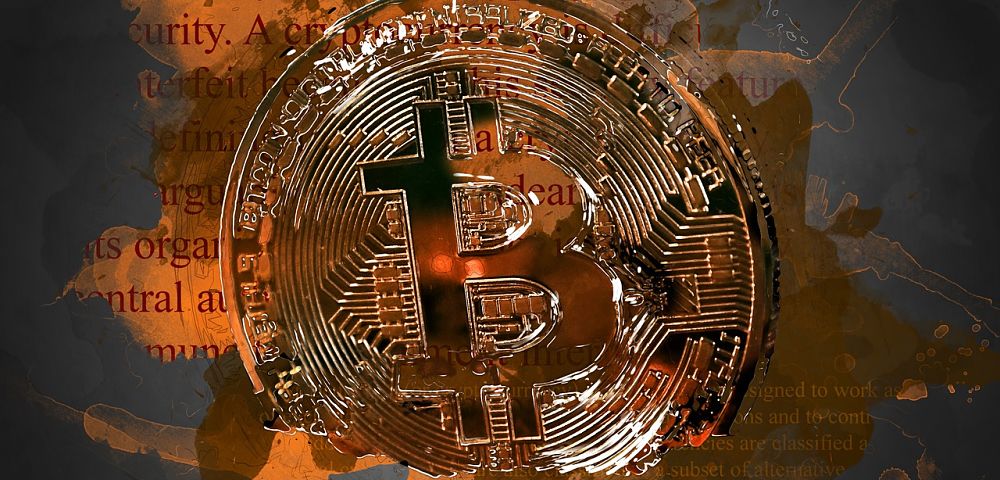 Nell Sloane of Capital Trading Group summarizes 10 developments in cryptocurrency: count Soros and Rockefellers in. Also, news about Coinbase, blockchain, bitcoin, Monero, Ethereum, EOS, Bithumb, Gemini, EOS and more.
Big news this week that Bloomberg is reporting that New York-based Soros Fund management has received internal approval to trade virtual coins.
We know the capital gains are too much even for the great Soros to pass up.
Why not, right?
Money is money, digital, metal, etc.
One thing we are certain is that this announcement is no leak. Rather, we know bigwigs talk their book after they have the position, so the next few weeks price action will be very interesting.
**
Rockefellers into cryptos: Also, out this week is CNN reporting that another elite titan family, the Rockefeller clan and their venture capital arm are delving into the cryptocurrency space.
In a joint venture with Venrock and Coinfund, the firm plans on helping entrepreneurs with blockchain businesses.
Word on the Street is the the Rocks have nearly $1 trillion net worth, a far cry from Grandpa Rock "The Snake Oil Salesman."
**
With bitcoin (BTCUSD) bounce, technically we are near the lows and from our trading lens, bitcoin is bullish as long as new lows aren't made and that you are a short-term player.
Longer-term we will consistently be a buyer as we know fiat is not the answer and digital money is the future.And bitcoin continues to be a winner.
**
Coinbase: Other news out this week, the Wall Street Journal reported that Coinbase has contacted U.S. regulators about registering as a licensed brokerage and electronic trading venue.
They are seeking the approval of the SEC in order to offer digital tokens.
Obviously, that is about increasing reveues.And considering the backing and the oversight as well as the privacy deal that Coinbase no doubt cut with regulators, it means most likely that approval is coming down the road.
**
Monero upgrades: Word out of Monero developers is that they are seeking upgrades. We've read two rationales for the reason. That is to increase minimum ring size to 7 from 6 and to drop a spanner in the works of ASIC miners, who are most likely gaining a larger mining foothold.
They aren't calling it a fork, per se, but it is clearly intended to block ASIC rings and keep the autonomy of its network.
Monero has stated that an upgrade is in order band no new coin will be created. We'll see how all this goes down.
**
Ethereum (ETHUSD) is also at risk from these ASIC miners out of Bitmain, which is why we fully understand the quest for a consensus proof of work algorithms. They are basically a one-miner, one vote protocol where a proof of stake is based upon coins earning the majority of rewards.
An attack on proof of work system is possible given the power of ASIC mining hardware and Bitmain knows it full well.
Whereas the flip side in the proof of stake protocol it would be quite costly based upon the price and thus even if you do, we suppose you just devalued yourself.
***
For those who don't know, ASIC is is the Application Specific Integrated Circuit.
Once again, this battle goes to show you a lot of thigs are being tested as the ecosystem grows, bit it is in these tests that upgrades and qualified adjustments are made across the entire system.
The difference and one thing I think sets a decentralized system apart is the fact that ideas are openly and almost instantaneously enacted.
With a centralized control system, there are too many cogs inn the wheel, too many boxes to check to get approval.
That is why we are so bullish on blockchain and cryptocurrencies.
**
In other crypto news, Bithumb,South Korea's largest exchange, saw massive profits in 2017. Its parent company, BTCKorea is public. In an earnings report, Bithumbs saw 171X increase in revenue.
Considering no doubt the firm keeps some of its profits based in crypto, it will be interesting to see their earnings for 2018 if the price doesn't recover.
**
Gemini adds block trading to their exchange, which will allow for single large order transactionsand will be posted with a 10-minute delay, CNN reports this week.
Some traders will say this ruins transparency, but we say it's a market function you will have with. He who holds the most money controls the power. Financial or crypto markets are no exception.
**
Adding EOS? We are thinking long and hard about adding EOS to our CryptoCorner coverage. We spoke of EOS awhile back. Many are calling EOS the ethereum killer.
We will continue to monitor it and most lilely we will advamce to adding coverage and even add it to our CryptoCorner Index. Obviously, this is an ongoing process and coin volatility is a concern. However,the dynamics of cryptocurrencies and their inherent volatility are something we are accustomed to.
Nell Sloane is editor of Capital Trading Group.
Subscribe to the Capital Trading Group newsletter here
About MoneyShow.com: Founded in 1981, MoneyShow is a privately held financial media company headquartered in Sarasota, Florida. As a global network of investing and trading education, MoneyShow presents an extensive agenda of live and online events that attract over 75,000 investors, traders and financial advisors around the world.
DISCLOSURE: The views and opinions expressed in this article are those of the authors, and do not represent the views of equities.com. Readers should not consider statements made by the author as formal recommendations and should consult their financial advisor before making any investment decisions. To read our full disclosure, please go to: http://www.equities.com/disclaimer