​A Trio of Investment Banks Buys: Stifel, Evercore and Legg Mason
MoneyShow Follow |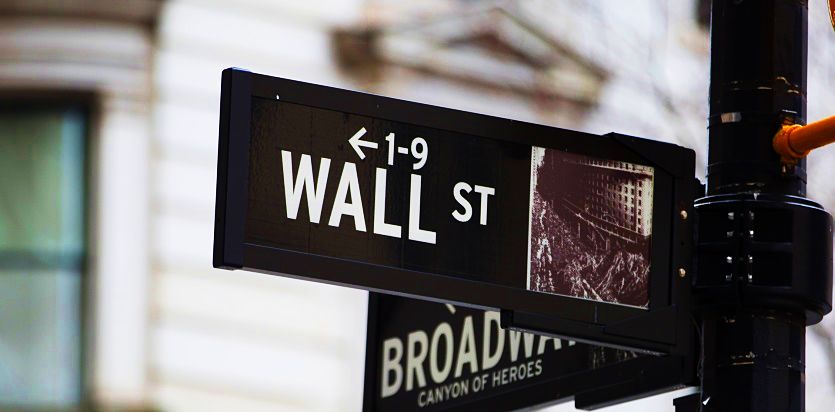 Richard Moroney focuses on small-cap to mid-cap stocks in his newsletter, Upside. The advisor uses a proprietary quantitative ranking system called Quadrix to identify technically and fundamental strong stocks. Here, the looks at a trio of investment banking and asset management plays.
Stifel Financial (SF) was upgraded to Best Buy on January 9th because of its strong operating momentum, reasonable valuation, and excellent scores in Quadrix.
The investment firm reported impressive December-quarter results on Jan. 30. Adjusted for a handful of items, including a $101 million charge related to the new tax code, per-share earnings were $1.47, up from $0.68 and above the consensus of $0.63. Revenue jumped 22% and topped expectations.
Stifel's effective tax rate was 23.9%, down from 36.6%. Pretax operating margin hit 20.1%, compared to 13.5% in the prior-year period. On Dec. 30, client assets were $272.6 billion, up 15%. Lastly, the company hiked the quarterly per-share dividend 20% to $0.12. Earning an Overall score of 95, Stifel is rated Best Buy.
Evercore (EVR) traded higher on strong December-quarter results. Adjusted per-share profits were $1.55, up 8% and above the consensus of $1.23.
Earnings exclude a charge of $143.3 million related to a deferred tax asset. Revenue rose 5% to $466, compared to the consensus of $407 million. Advisory fees rose 8%, while underwriting revenue jumped 24%. Operating margin rose slightly to 28.8%.
The investment banking firm participated in 18 underwritings, up from 14 in the year-earlier period. Evercore, a top pick among financial stocks, is a Best Buy.
Founded in 1899, Legg Mason (LMHA) is a leading asset manager, overseeing some $767 billion. Its Western Asset unit, a global bond manager for institutional clients, accounts for 57% of assets under management. Retail brands include Royce Funds and Brandywine.
Healthy equity markets, product launches, and rising interest rates have boosted results. In the December quarter, per-share earnings more than doubled on revenue growth of 11%. Total assets rose 8% while operating margin was 27.2%, the highest in nearly 10 years.
Rising analyst estimates call for Legg Mason to grow per-share profits 65% to $3.62 in 2018. The consensus, which was $2.82 a month ago, partly reflects a lower U.S. tax rate. Revenue is expected to climb 8% to $3.11 billion.
Legg Mason has a 2.6% dividend yield, and the firm spent $374 million on stock buybacks during the fourth quarter, trimming the share count 9% from a year earlier. Legg Mason, with a Value rank of 95, is being initiated as a Buy.
Richard Moroney is editor of Dow Theory Forecasts.
Subscribe to Richard Moroney's Upside here…
About MoneyShow.com: Founded in 1981, MoneyShow is a privately held financial media company headquartered in Sarasota, Florida. As a global network of investing and trading education, MoneyShow presents an extensive agenda of live and online events that attract over 75,000 investors, traders and financial advisors around the world.
DISCLOSURE: The views and opinions expressed in this article are those of the authors, and do not represent the views of equities.com. Readers should not consider statements made by the author as formal recommendations and should consult their financial advisor before making any investment decisions. To read our full disclosure, please go to: http://www.equities.com/disclaimer.
---
Discover: Trending Events
---
You May Also Like
| Symbol | Last Price | Change | % Change |
| --- | --- | --- | --- |
| AAPL | | | |
| AMZN | | | |
| HD | | | |
| JPM | | | |
| IBM | | | |
| BA | | | |
| WMT | | | |
| DIS | | | |
| GOOG | | | |
| XOM | | | |
| BRK.A | | | |
| FB | | | |
| JNJ | | | |
| WFC | | | |
| T | | | |
| NFLX | | | |
| TSLA | | | |
| V | | | |
| UNH | | | |
| PG | | | |