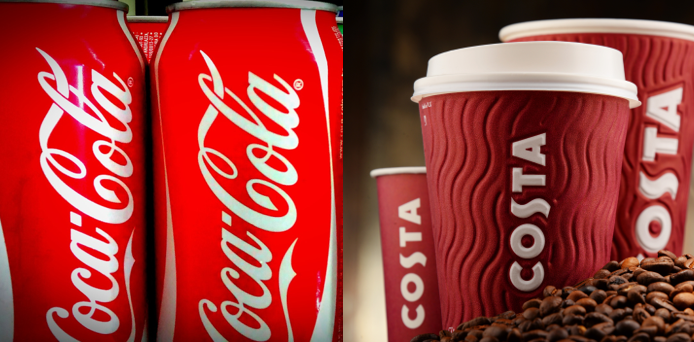 June, 2019 — Myth
Parts I and II of this series shared profound and humorous investment insights provided by the great poets. Not surprisingly, Shakespeare's dramatic icons spoke their prescient remarks. TS Eliot proved chilling literally and figuratively. With all due respect to Warren Buffett, who inspired this discussion, Shakespeare and Eliot outrank Rudyard Kipling, his poetic selection. This third entry picks up on other stirring investment insights from other great poets.
John Milton, author of "Paradise Lost," gave the devil a huge platform. Milton dwelled on serious matters in government, religion and poetry. In fact, the most famous Puritan was more serious about morals and poetry than Warren Buffett is about money. (That's pretty serious!) The first Milton investment nugget goes right to the heart of the matter (borrowing a title from Graham Greene). The last line of "On His Blindness," a poem concerning Milton's own affliction, reads, "They also serve who only stand and wait." Widely seen as an insight into human life, the line also carries powerful investment wisdom. Milton stands out as a reliable guide to investors much as Virgil guided Dante in their journey into hell. To stand and wait confirms that "buy and hold" – a solid strategy for generating investment wealth – works. And the last eight months or so bear that out as discussed in the previous entries in this series. Buffett's massive long-standing personal holdings of Coca Cola KO, IBM IBM, Bank of America BAC, Wells Fargo WFC and other blue chips, totaling billions, confirms his own belief in standing and waiting. Build the portfolio and keep it going. Do not buy and sell before the investment grows significantly.
Stock owners who fret about bad news also make a huge error — error is a big Milton concept! – when they pull their money out and invest in gold, for example. To modern investors, gold represents a hedge, a temporary parking place until the market improves. As an indication of greed, gold carries a bad reputation with great poets of earlier times. Dante, author of The Divine Comedy, who portrayed the devil frozen in the bottom of hell, placed those who love gold in the fourth circle of hell. Gold has not fared well as an investment either. It has lost its edge as a reliable hedge. So, be warned. Almost all precious metal funds are down over the last year. Wells Fargo Precious Metals Inst (EKWYX) has performed better than most, falling 3.2%. Most similar funds are down ten percent or more. Gold itself has followed a roller coaster history and does not stand up well as a long-term investment. Warren Buffett understands; the closest he comes to investing in gold is several billion dollars of Goldman Sachs GS stock.
John Milton offers additional compelling moral advice for investors. Consider these two lines from "Lycidas."
To sport with Amaryllis in the shade, …
To scorn delights, and live laborious dayes
To give a simple interpretation, it is better to work hard, stay vigilant, keep watching the market. Don't waste time. Watch the indices; find the trends; invest wisely. Sporting with Amaryllis in the shade implies laziness, a shepherd goofing off or cavorting with shepherdesses, not watching the herd.
Smart investors are in tune with Milton. Since the latter part of 2018, the well heeled have shifted billions from actively managed stock funds to passive funds that track the broader market indices. According to Morningstar, the passive group leapfrogged the active group, racking up an amazing $2.93 trillion under management and for the first time surpassing the actively traded group which stands at $2.84 trillion. Investors watched carefully and grabbed opportunities.
These seekers after wealth stayed far away from Amaryllis. They were alert, engulfed in laborious days. They probably also drank a lot of coffee while studying the market late at night. Here we have an interesting convergence, possibly everything that rises must converge (borrowing a title from Flannery O'Connor). TS Eliot wrote about measuring one's life in coffee spoons; Milton wrote about laborious days that may require coffee to stay awake. Note that Warren Buffett's Berkshire Hatahaway BRK.B owns KraftHeinz KHC, which owns Maxwell House coffee. He also owns four hundred million shares of Coca Cola, which recently acquired Costa, the English coffee company. What convergence! The author of Wise Blood would be pleased.
Newer investors often make the mistake of relying on assumptions. "I hear oil prices are skyrocketing," for example. If oil prices are rising, it is only after a 50% drop over the last few years, which is a dead cat bounce not a rise. Follow Milton's advice. Be vigilant. Read the Wall Street Journal. Stay informed. (It's amazing the Oracle of Omaha, Warren Buffett, did not turn immediately to Milton!) Just a brief side note on Oracles: Warren Buffett is not a poet but is known as the Oracle of Omaha and is far richer than the Oracle of Delphi. That's Warren Buffett of Berkshire Hathaway, not Larry Ellison of Oracle ORCL, also one of the richest men in the world.
Analysis of this Myth, which started as a humorous counterpoint to Warren Buffett, has opened some profound insights and similarities among Shakespeare, Eliot, Stevens, Milton, Dante and other great poets as well as fund managers and 401K/403B/IRA holders everywhere.
The Myth Buster hopes you enjoyed this look at literary indicators for the wise investor. The Myth Buster, who studied with Pulitzer Prize winner James Wright, certainly enjoyed it. Buffett's approach is to look for literary quotes that might fit the current situation. The Myth Buster's approach is to know the literature and recognize when the situation matches the insights of the poets. The next entry will pick up on new insights into business.
---
Michael McTague, Ph.D., is Executive Vice President at Able Global Partners in New York, a private equity firm.