A Thing of Beauty Is a Joy Forever, Part II
Michael McTague Follow |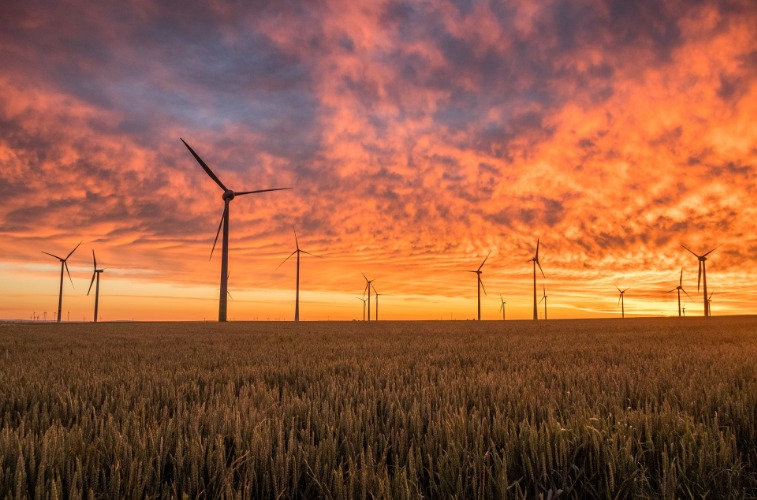 Myth Buster Series, May 2019
Part I of this series on financial insights from great poets reviewed investment advice in Shakespeare as a counterpoint to Warren Buffett quoting Rudyard Kipling's poem, "If." Shakespeare and Kipling are seldom paired! Part II picks up where Part I left off. TS Eliot, a major twentieth century poet, provides several stark warnings about investing. Let's begin with:
Winter kept us warm, covering
Earth in forgetful snow
Taken from "The Wasteland," these lines should ring true with investors who watched the market drop in the Fall and recover painfully during January, February and March. With spring upon us, the chill of winter investing lies forgotten beneath the snow. At least that would be true for the smarter investors who did not panic and kept their portfolios intact while worrying if a recovery would ever take place. That is what started this Myth Buster series – Warren Buffett advising wealth seekers to keep their heads.
Eliot is not to be taken lightly in financial matters. He had the right idea about the stock market crash of 1929. "The Wasteland" was written in 1922, seven years prior. The crash took place in October and led to a "forgetful" winter as the economy bottomed. From that date, it continued to dip before leveling off. The winters of 1931 and 1932 were bad also. Some track record: he was right about 1929, 1931, 1932 and 2018/19!
Eliot, who delved into many dour human emotions, offers more warnings. Also from "The Wasteland," for those devoted to green energy, we find,
"What is that noise?"
The wind under the door.
"What is that noise now? What is the wind doing?"
Nothing again nothing.
Apart from government tax benefits, windmills have moved very slowly in the US – a subject of previous Myth Buster entries. According to eia.gov, wind power accounts for 6% of total US electric production. That's pretty close to nothing, especially when you think of all the tax giveaways used to build up production.
Noise causes problems as well especially with giant windmills. Here is a curious fact: turbine rotors on windmills exceed the wingspan of a Boeing 747. The offshore turbines that are bigger and produce more electricity than their land-locked siblings produce much more noise. So far, no fish have complained. Neither have the Mariner or the albatross from Coleridge's "The Rime of the Ancient Mariner." Windmill owners are lucky; an albatross is not a good enemy.
According to The National Audubon Society, wind turbines kill an estimated 140,000 to 328,000 birds each year in North America, making it the most threatening form of green energy. Included in the total are quite a few blackbirds. There are many ways of looking at this situation, thirteen to be specific. Just ask Wallace Stevens ("Thirteen Ways of Looking at a Blackbird"). When Stevens, an American poet who was an insurance executive, wrote, "The blackbird whirled in the autumn winds," he may well have been thinking about windmills. Proponents of the Green New Deal, which stresses solar and wind energy, may come to dislike Eliot and Stevens. In addition to his concerns about wind power, Eliot also wrote, "The sun surprised us…"
A topic of previous articles by the Myth Buster, solar power has had a rough go in the US. Also supported by generous tax breaks and avid politicians, solar has flopped as a serious national alternative to fossil fuel. An article in The New York Times, January 17, 2019, pointed out that Pacific Gas and Electric's bankruptcy filing will hurt companies that borrowed based on the expectation of rising energy prices. They planned to shift toward solar panels. However, the sharp drop in oil prices has once again cut the bottom out from under solar companies including Topaz Solar Farms, a Berkshire Hathaway (BRK.A), (BRK.B) (Warren E. Buffett), company and others. SunEdison and a string of other solar collapses – Suniva, SolarWorld, etc. -- do not bode well for the solar companies that remain. Unfortunately, Eliot had not been reading the Myth Buster who has exposed problems with solar power. That's why the sun surprised him and his investment group.
Eliot enlightens investors again with "I have measured out my life with coffee spoons…" Taken from "The Love Song of J. Alfred Prufrock," he shows amazing prescience, more of an Oracle than Warren Buffett, the Oracle of Omaha. Investors will take note that Coca Cola (KO), one of Buffett's favorite investments, has been on an upsurge. Coke Zero is doing very well. Its purchase of Costa, a British coffee company, signals a shift from sugary soda toward coffee and spells trouble for the hegemony of Starbucks (SBUX). That's the coffee Starbucks, not the mate from Melville's Moby Dick! The subject of the poem who fretted over eating a peach (Prufrock) drank a great deal of coffee. That is really being on the right track about business and investing. American coffee consumption keeps ballooning; the average intake is over three cups a day. According to Entrepreneur, Americans spend more money on coffee per year than they do on investing.
The lines quoted at the beginning of this piece are followed by another TS Eliot investing home run: "Feeding/ A little life with dried tubers" These words foretell a curious but significant event that took place recently. McDonald's (MCD) has done pretty well in Russia, yes, including snow-covered Siberia. Strangely, the French fries that are ubiquitously linked to hamburgers were not grown locally until a recent change. Imagine all that snow-covered black earth across the great steppes and McDonald's was importing potatoes.That changed when the hamburger kings began using local potatoes. And, yes, they were dug up in Autumn before the forgetful snow began to fall. Investors are happy because McDonald's is reaping big profits and market share in Russia.
The Myth Buster hopes you enjoyed this second look at literary indicators for the wise investor. We hope you enjoy this article while sipping coffee – measured by spoons, of course, with a plate of Russian French fries, warmed in an oven fueled by non-renewable energy. The Myth Buster will certainly do so. This myth is turning out to be amazingly thought-provoking, uncovering fascinating insights into how things work. Part III of this series will continue our examination.
---
Michael McTague, Ph.D. is Executive Vice President at Able Global Partners in New York, a private equity firm.
DISCLOSURE: The views and opinions expressed in this article are those of the authors, and do not represent the views of equities.com. Readers should not consider statements made by the author as formal recommendations and should consult their financial advisor before making any investment decisions. To read our full disclosure, please go to: http://www.equities.com/disclaimer.
---
Discover: Trending Events
---
Companies
| | Symbol | Name | Price | Change | % | Volume | |
| --- | --- | --- | --- | --- | --- | --- | --- |
| Follow | MCD | McDonald's Corporation | 215.87 | 0.79 | 0.37 | 2,791,392 | Trade |
| Follow | SBUX | Starbucks Corporation | 87.36 | -1.24 | -1.40 | 5,801,705 | Trade |
| Follow | BRK.B | Berkshire Hathaway Inc. | 229.33 | 1.16 | 0.51 | 4,702,108 | Trade |
| Follow | BRK.A | Berkshire Hathaway Inc. | 343,449.00 | 1,327.00 | 0.39 | 204 | Trade |
| Follow | KO | Coca-Cola Company (The) | 60.13 | 0.41 | 0.69 | 10,842,358 | Trade |