A Tailwind From Taxes: 1Q18 Earnings Bulletin
IRIS.xyz Follow |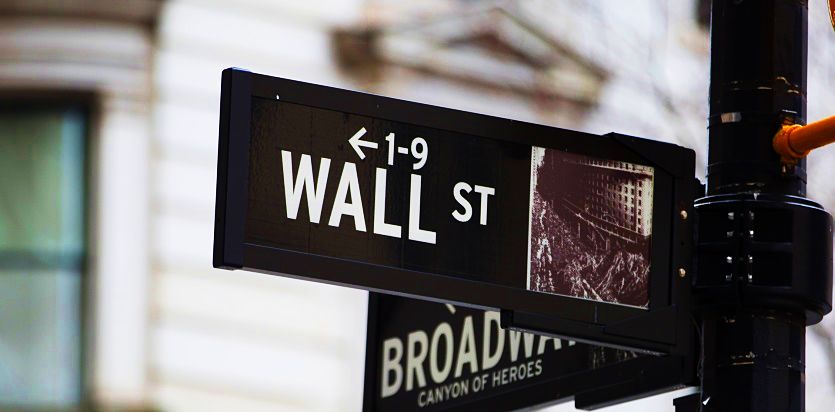 In Brief

Volatility returned in the first quarter of 2018 as markets struggled to find their footing amidst concerns of inflation, softening economic data and political uncertainty.
The 1Q18 earnings season is booming, with the number of companies beating on earnings pace for a new record and the margin by which they are beating, measured by the earnings surprise, also on a record pace.
Cyclical sectors such as financials, technology, energy and industrials should have a strong quarter on the back of tax reform, strong global growth, a weaker dollar, rising oil prices and expanding margins.
While 2018 will see a one-time surge in earnings, in part due to tax reform, investors should curb their enthusiasm for earnings in 2019 as rising rates and wages could begin to put downward pressure on margins.

Volatility Shows up to the Party

After an abnormally calm market environment in 2017, the first quarter of this year saw equity volatility come roaring back. For the better part of this business cycle, investors have believed that deflation was a bigger risk than inflation; however, the pendulum began to swing the other way in January, as 10-year U.S. Treasury yields moved higher and investors priced in a third Fed rate hike this year. Against this backdrop, the VIX spiked to a level of 37 and the S&P 500 fell -10.2% from peak to trough – the largest correction seen since the beginning of 2016 (Exhibit 1).
Since this risk-off episode, the stock market has been contending with a number of cross currents. Although U.S. economic growth softened a bit in the first quarter of this year, recent indicators point to a rebound in consumption and steady manufacturing activity. This, coupled with U.S. fiscal stimulus, should lead growth to firm over the remainder of the year. Meanwhile, politics remain a source of uncertainty due to geopolitical tensions, uncertainty around regulation, and the threat of a trade war rising and falling on a daily basis. As such, investors have found themselves in an environment characterized by political headwinds and fundamental tailwinds, leaving the market struggling to find direction.
Over time, stock prices follow earnings, and despite some of the uncertainties mentioned above, the outlook for 2018 corporate profits remains robust. 2018 earnings estimates have been revised 11.1% higher since the end of 2017, as analysts continue to determine exactly how the new tax law will affect corporate profitability going forward. Furthermore, 1Q18 earnings season is off to a good start, and net earnings revisions remain in positive territory despite some recent cooling in corporate guidance. While we would not be surprised to see headwinds to profitability materialize down the road, the outlook for 2018 earnings continues to support the notion that equity markets will grind higher over the remainder of the year.
2018: The Year of Tax Reform

The first quarter earnings season is off to the races; with 250 companies or about 62% of market cap having reported, 82% of companies are beating earnings estimates and 66% of companies are beating sales estimates. Additionally, earnings surprises are sitting at their highest level since we began collecting the data in 2Q12 due to strong earnings beats in the financial, technology and industrial sectors; more broadly, these above-average surprises may be a function of analysts failing to price in the full benefit coming from the new tax law. Based on reported earnings and analyst estimates, operating earnings appear to have grown by nearly 29% over the past year as profit margins continue to rise and revenue growth remains well above the current business cycle average. We estimate that about 8 percentage points of this growth are a function of tax reform; the rest is organic, driven by strong global growth, higher oil prices, a weaker dollar and expenses which remain in check.
Click here to read the whole story on Iris.xyz
DISCLOSURE: The views and opinions expressed in this article are those of the authors, and do not represent the views of equities.com. Readers should not consider statements made by the author as formal recommendations and should consult their financial advisor before making any investment decisions. To read our full disclosure, please go to: http://www.equities.com/disclaimer