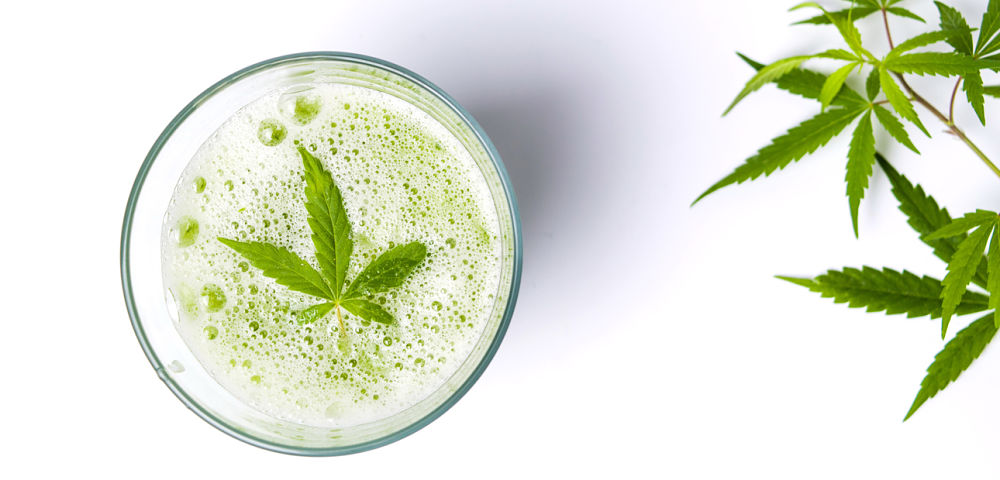 "There are important reasons to generally prohibit putting drugs in the food supply."
This quote comes from Acting FDA Commissioner Norman "Ned" Sharpless during the recent, and first-ever, hearings on CBD.
These hearings come during a time when CBD has exploded into mainstream use across multiple segments including beauty and cosmetics to food and beverage. In Silver Spring, Maryland, the headquarters of the FDA, advocates, detractors and regulators tried to find a pathway toward regulatory compromise. The quest toward finding a framework started off rocky as more than 60 people made claims that ran the gamut from CBD causes depression to that it cures depression.
The current landscape is fast-moving and perilous, and the FDA's own regulations add even more obfuscation. CBD dietary supplements, a broad category that includes many of the most popular CBD products, like capsules and oils, are currently illegal under the FDA's rules.
Speaking with the Washington Post, Orrin Devinsky, a New York University researcher who helped develop Epidiolex, the first-ever approved cannabis drug by the FDA, adequately summarized the complicated state of the current CBD market.
"You have researchers having to struggle through enormous expense and obstacles to study CBD," he said. "At the same time, you can walk down to your neighborhood bodega and buy a CBD soda off the shelf."
Dr. Sue Sisley, who spoke with Equities on the issue back in 2015, was in attendance in Silver Spring, also asked the FDA important questions about why it has made CBD so inaccessible for the scientific community and urged them to make swift resolutions.
Dr. Sisley and Dr. Devinsky's points are given in a backdrop where CBD products are flying off shelves leaving consumers at risk to fend for themselves in a proverbial Wild West of dosage levels, purity and also making sure that THC, the psychoactive sister substance to CBD, is not found within their purchase.
Dr. Sisley and other scientists' testimonies were running in parallel to regulators asking manufacturers and presenters, "where is your safety data?" But, in manufacturers defense, regulators were asking those questions under market conditions were companies skipped safety data to save money not knowing if products had a viable path to market, not to mention they did not even know if they would be able to be approved to test.
Moreover, and to further nail home the dangers of the current market, Greenwich Biosciences, subsidiaries of GW Pharmaceuticals and makers of Epidiolex, made maybe one of the most salient points of the hearing.
"The FDA approval process is the only way to answer important questions about a drug, about the disease it seeks to treat, and safety considerations that are unique to the patient who will take the drug," said Alice Mead, the company's vice president of U.S. professional relations. "For example, no one knew CBD was potentially toxic to the liver until we conducted clinical and preclinical studies. To answer such questions, we've spent the past 20 years researching this plant."
In light of all this, the FDA has set a deadline of July 2 for written comments on the issue. It also convened a working group led by Deputy Commissioner Amy Abernethy to dive deeper into the CBD market and see what can be done. She tweeted extensively on this issue and summarized the department's concerns:
"Given the rapid expansion of the market, timely clarification of the path forward is critical, but it's our responsibility to ensure that the regulatory path is scientifically sound and in the interest of public health… Key questions about product safety need to be addressed. Data are needed to determine safety thresholds for CBD; datasets/information should be objective, of adequate quality and available for transparent review. Lab testing and data analyses need to be replicable… Consumers need consistent information and labeling. State/government entities need support in knowing what to do. And we really need to understand the implications for children when they take CBD-containing products at different dosage ranges."
In conclusion, based on reviewing the webinars, the FDA appears wary of allowing a broad infusion of CBD into food articles across the country. Appearances from these early meetings is that the dietary supplement pathway seems the most likely as the current paradigm could fit for CBD. However, there are exceptions where CBD could receive a regulatory provision that prohibits the use of foods and dietary supplements that are first found in investigational drugs or each ingredient could be declared a different article.