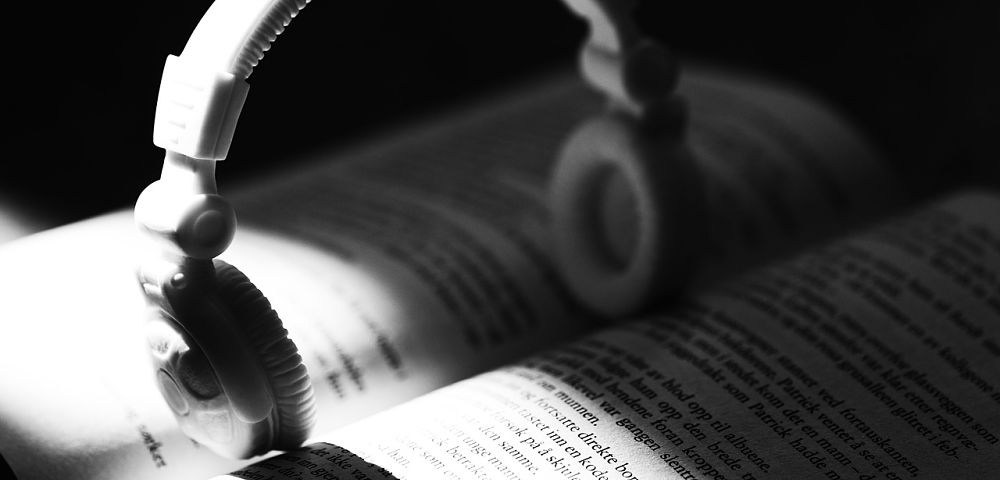 My early career was in broadcasting, mostly in terrestrial radio, in on-air, producing, programming, and promotional roles. Back then, the Internet was just coming into the mix, which was both exciting and frightening. No one knew exactly where the future of broadcasting would lead. Would the Internet lead to fewer jobs, more jobs, better content, new models of distribution, changes in listening behavior, more channels for advertising or non-traditional revenue opportunities for the broadcasting industry?
Few visionaries were able to see the potential of broadcasting on the Internet. There was a lot of speculation, and while radio and media companies were fumbling with the wild west-like state of the Internet in the early days, Sam Hasson jumped on board and created the now iconic LA Talk Radio.
I spoke with him about his vision and the state of online radio, as well as the future of the industry.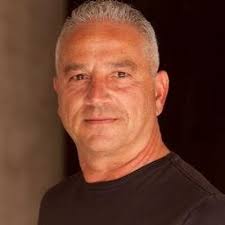 Duffy: Tell me about LA Talk Radio — what is your business model?

Hasson: LA Talk Radio is an Internet-based radio station that features dozens of shows produced and hosted by aspiring and passionate radio personalities. With our unique business model, where hosts finance and monetize their own shows, we are able to give the opportunity to many people who would be ignored in terrestrial or satellite radio.
The nature of the Internet allows hosts to reach very specific audiences affordably. Many of our hosts have been part of our radio family for years because they feel the exposure and broadcasting experience they gain here are unequaled.
Duffy: How did you come up with the idea for this business? Some have commented that you were ahead of your time, a visionary, do you think you were/are?
Hasson: The whole thing started when I discovered I could stream live audio through the Internet. This was in December 2007, and there were very few players in the space of Internet radio.
While many music sites popped up, the idea of broadcasting talk shows outside the exclusive realm of the radio elite had not been deeply explored. This newfound freedom rekindled the flame I'd had for many years of wanting to get on the radio. So, with the prospect of setting up my own radio show, and the early understanding I had of technology, I finally started broadcasting in February of 2008.
A few people took notice, and some came aboard with their own new radio shows. Before I knew it, I had a functioning Internet-based radio station.
Duffy: Radio has changed so much over the years because of the Internet. How do you adapt to evolving technology?

Hasson: Change is something we have learned to anticipate and plan for. As an entertainment company that relies almost completely on technology, we must adapt or risk falling behind. Through technology and innovation, we are able to make a place for ourselves in the radio world, while traditional radio stations are hurting and on their way out of relevance.
The dynamics of radio listening have changed tremendously in the past 10 years, and we have adopted the mindset to embrace the ever-changing reality.
Duffy: You just implemented Facebook Live video streams, how is that going?

Hasson: We have continuously improved and upgraded our radio experience and seized every opportunity to innovate. Facebook Live is currently the hottest platform for streaming live video.
Several years ago, we realized some hosts (and guests) preferred to be featured in video. So, we launched an original video channel to meet that demand. We have succeeded, I feel, in streaming live radio with video in a way that had not been done before.
Duffy: How important is social media to your business model?

Hasson: It is now clear to everyone who wants to build their brand that participating in social media can help you get the exposure you need. We regularly feature photos and videos from our studios to convey the unique and cool vibe our hosts and guests enjoy when visiting the radio station.
Duffy: What makes LA Talk Radio different than traditional radio, from other podcasting services, from other online radio stations?
Hasson: LA Talk Radio can reach small segments of the market with laser-like precision, at very low cost. Niche shows can find a respectable audience because our broadcasts reach every corner of the world. Personality-based shows can find a wide audience and reach people who would not otherwise have heard of them. You can take our smartphone app with you and listen anywhere. If you miss the live show, easily download the archive and listen at your leisure. We have topped Google's results for "talk radio" and have gotten tremendous exposure over the years.
What sets us apart from the few competitors that have opened (and some closed) their own imitations, is our customer service. With all the technology around us, our human touch trumps everything else that we do. We simply love our hosts, guests, and listeners.
Duffy: When internet radio first started, there were many detractors. Would you like to say anything to those who might have been negative in the beginning?
Hasson: At the time we started, even the closest people to me thought I was crazy to abandon my previous entrepreneurial endeavors to open a radio station. But I figured if I didn't do it, I would always wonder "what if?". So, I went ahead and did it without much concern about how much money I would make.
Duffy: What advice would you give to other entrepreneurs?

Hasson: Do what you love. What is your passion? What would make you really want to get out of bed in the morning? Once you identify it, which should not be difficult, commit to doing that! But never forget to consider how you'll sustain your endeavor financially.
Duffy: What do you see for the future of LA Talk Radio and for online media as a whole? Any predictions?

Hasson: I believe on-demand radio, now dubbed "podcasting," will only continue to grow. People want to consume entertainment at their convenience. But I also like the live element of our shows and, especially when using Facebook Live, which provides a built-in chat feature that allows listeners and viewers to participate. Our station is currently riding this rising tide of interest in podcasting with the accumulated experience of 10 years of leading this industry.
The fact that we originate from Los Angeles, the second-largest radio market in the nation, helps to give us the credibility and trust we need to continue to thrive. I truly believe that I could not have done this in any city other than LA, thanks to the abundance of untapped talent in this town, that provides an endless pool of hosts, guests and listeners to work with. Hollywood is still THE place to make it big!

To learn more about LA Talk Radio, and to listen to Sam Hassen's daily show, go to LATalkRadio.com. You can also find the station on Facebook using Facebook Live.