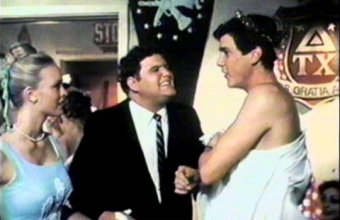 ---
---
The Greek bailout is in the news and if you want to make a bet, you can do so by buying or selling (shorting) shares in National Bank of Greece S.A. ($NBG). Shares are liquid, and reflect what is happening in the bailout. If you look at this chart from Yahoo Finance, you see how share valuation has declined over a two-year period.
Today, you have a 16% bounce in share price on news that a potential bailout is in the offing. I expect that if Greece leaves the Euro, shares will go to near zero, and if the European Union comes up with a solution I would expect they would trade back above $2.00 per share.
This is a simple way to participate if you have an opinion about how this will resolve itself. It is also liquid, so if you are a hedger and you need to lay off the risk of Greece failing, you can acquire some simple downside protection.
Action in shares today are shorts covering who were expecting Greece to exit the Euro and are taking off the hedge. Whatever your motivation, this is a liquid way to participate in the Grexit.
DISCLOSURE: The views and opinions expressed in this article are those of the authors, and do not represent the views of equities.com. Readers should not consider statements made by the author as formal recommendations and should consult their financial advisor before making any investment decisions. To read our full disclosure, please go to: http://www.equities.com/disclaimer