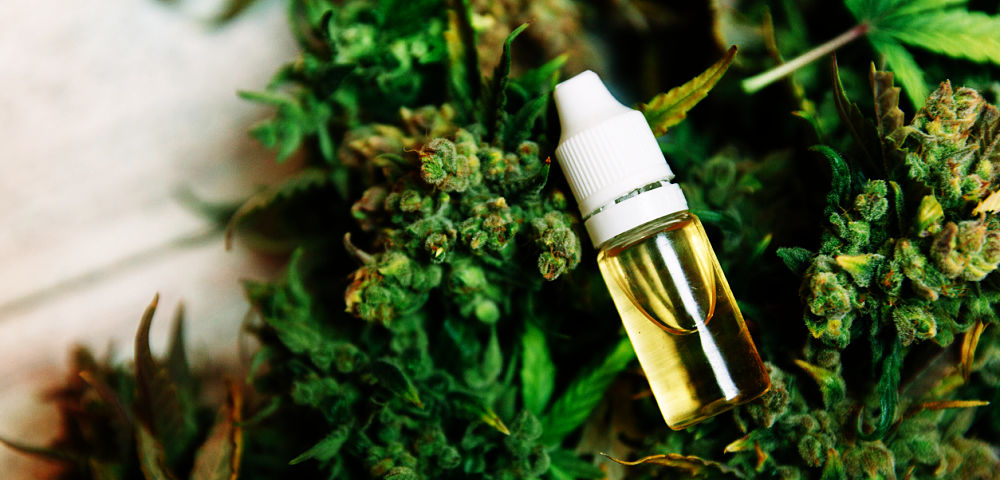 We are about to close the books on arguably the most important year in cannabis' history. Canada got much of the attention becoming the first industrialized nation to legalize. In turn, we saw stocks in the sector see enormous highs and then came down to Earth as investors picked over balance sheets unable to keep forgiving gargantuan losses by year end.
For instance, Canopy Growth Corp CGC. lost CA$421.6 million this fiscal year and supply chain issues could slow the company down until expansion projects finalize along with countrywide regulations go forward for edibles and beverages, which will open up an important flow of consumer sales. Supply shortages will also limit sector-wide growth in Canada as permitting along with the harvest cycle might lead to some disappointment (not to mention, a string of bought deal offerings due to banking issues might also dilute shareholder gains). However, one reason for excitement is the market in the United States.
Michigan will be the 10th state to legalize recreational use and more states will certainly enter that group as the reaping of tax money is hard to pass up. A Colorado state report showed that marijuana sales generated $247 million in tax revenue. There is also the recent Farm Bill that could propel CBD into a household item as it already is gracing the shelves of cosmetic counters and celebrity Instagram feeds.
So, in the list below, I have tried to highlight companies with a solid balance sheet and potential to grow. Reviewing the list, many of these companies are hedged strongly in the CBD market or working in ancillary services.
Supreme Cannabis Company
Back in September, Supreme Cannabis Company SPRWF closed a deal with Tilray – who in their own right recently closed a supply and distribution agreement with pharmaceutical heavyweight, Novartis AG – that will send Supreme's award-winning 7Acres brand to patients around the world. This deal is really the bread and butter of Supreme's business-to-business cannabis model. However, since legalization in October the company has started to shift from B2B to B2C.
The deal with Tilray was valued at a little more than $9 million, which will help the company complete their 342,000 7ACRES expansion project. Furthermore, the company has closed a deal with Wiz Khalifa's cannabis brand. The deal on the outside looks like a company slapping a celebrity's name on the wrapper, but that is hardly the case here. SPRWF will now have a line into the United States cannabis industry especially the California market, which Wiz Khalifa's brand can provide.
"…We're going to get the benefit of their expertise, we're going to work with our genetics team to recreate Khalifa Kush for the Canadian market, and we also have included in the contract a right to take that intellectual property out to the global market as well, where they're prohibited doing so starting in California," President John Fowler said in an interview.
In addition, Supreme will be ramping up production bythe middle of next year to 50000 kilos along with a $100 million financing with the Bank of Montreal.
FinnCanna Capital Corp.
FinCanna Capital Corp. FNNZF acts as a financing company for burgeoning cannabis businesses. Refined Resin is an investee company under FNNZF's wing that is moving quickly in the California market.
The Oakland-based Refined Resin is a B2B producer of THC distillate and the company already has a second order on the books for $9.6 million, and as demand rises in the industry this number could rise. The company is going to be producing the distillate from a 6,000 square foot facility that should have its building permit before the end of the year.
"This multimillion-dollar order from an industry leading distributor illustrates the outstanding reputation and confidence in the Refined Resin team from leading players in the California market" said Andriyko Herchak, President and CEO of FinCanna Capital. "We see this trend continuing as the Refined Resin team has a deep network and a known industry standard to deliver a high-quality THC distillate."
Another company in FinCanna's portfolio is ezGreen Compliance, which make POS software along with a revamped taxation software for municipal and state tax reporting. The tax software is HIPAA-compliant and also offers business analytics, inventory tracking and a seed-to-sale database. A white label THC extractor and a tax compliant SAAS company in the fold make FNNZF an interesting company to watch.
Planet 13 Holdings Inc.
Planet 13 PLNHF is a cannabis tourism play that has enticing growth plans for next year. First, the company launched its flagship megastore in Las Vegas walkable from the Strip in November. The store is not even fully realized yet as the company will be adding more luxury aspects like smoking rooms and other bells and whistles soon (only 40,000 of the 120,000 square feet are in use). Already, PLNHF is predicting 2,000 customers per day and has quality cash on hand.
Within the store itself, Planet 13 sells its own brand of cannabis, Medizin, and also has a dispensary at a separate location that is waiting to be re-opened. It has investors tapping their fingers as the dispensary generated over $4 million in revenue Q3 and is a key piece to the Vegas puzzle for PLNHF. The company also recently launched their in-house vape brand, Trendi. In addition, the company is looking to recreate the same megastore experience in other markets like New York or Southern California.
In Q3, the company's revenues jumped 63% and gross margins increased 78%. It will be interesting to see what is ahead for the company.
Larry Scheffler, Co-CEO of Planet 13. "Our thesis that a unique entertainment destination, proximity to the Las Vegas Strip, and a wide selection of Nevada's best products would drive strong tourist traffic and spending has proven to be correct," Larry Scheffler, Co-CEO of the company stated.
Quadron Cannatech Corporation
Quadron Cannatech QUDCF is a turn-key extractor for licensed growers and processors that also makes ancillary products and services – like vape cartridges – for cannabis companies. The latter has been a strong area of growth with $3.64M in sales company from hardware and vape pens.
QUDCF has seen its sales rise over the last three years and in Q1 2019 the company will be able to count the revenue from the equipment sales from 5 BOSS CO2 Extractions Units and 1 mobile unit. The BOSS extractor can be easily customized, collects data, offers remote monitoring, and has a clean-in-place system. Furthermore, the system is plug-and-play for companies moving quickly in the industry.
The company is ramping up sales of their BOSS Extractor at a time when Hemp and CBD are turning legal in the United States and concentrates are expected to legalize in Canada in October 2019.
Lotus Ventures Inc.
Lotus Ventures J:CNX is a late-stage licensed producer in the process of building a 22,500 indoor facility in Armstrong, B.C.. The company is looking to create some of the lowest production costs in the Canadian market.
Auxly Group has given the company $12 million to complete construction and Lotus will use the latter to create an upstream business plan as they work with licensed growers to develop and train growers who are "Lotus Licensed," which essentially will seem to be indoor growers who are able to maximize profits.
Lotus is pre-revenue at this point, but should begin seeing profits from harvest in 2019.
Nanosphere Health Sciences Inc.
Nanosphere Health Sciences NSHSF and their Evolve Formulas are a brand name to watch in the California and international cannabis markets. Recently, the company signed a deal to deliver the Evolve product line in Mexico.
"We have been looking at the market in Mexico for some time, and we've been very fortunate to find a strong partner in Abba, with existing sales channels through the three largest pharmacy chains in the country, and their own GMP certified production facility for health supplements," President Gary Symons said in the company press release.
NanoSphere Health's Evolve Formula's line, currently consists of three variations of the transdermal NanoSerum™ formula, one THC-dominant, CBD-dominant and hemp-derived CBD. All applications utilize the NanoSphere Delivery System™, for increased bioavailability, minimal wait-time and precision-metered dosing.
The products and their advanced cannabis delivery system have shown increased surface area reach, reduced degradation, enhanced active agents and maximum bioavailability. The brand's Transdermal NanoSerum is now stocked in over 200 dispensaries across Colorado and had 3,400 units sold in the month of June alone, which represented a 35% increase from the previous month. The serum – which has both a CBD and THC variety- is applicable for inflammation, stress and regular aches and pains. The product has been verified and tested during pharmokinetic blood studies.
Long-term outlook, NanoSphere projects sales to rise gradually increase from $1.3M to $79.5M in year five through an increase in product sales, the opening of more markets and additional licensing deals.