A Pre-Retiree's Guide to Current Financial Markets
IRIS.xyz Follow |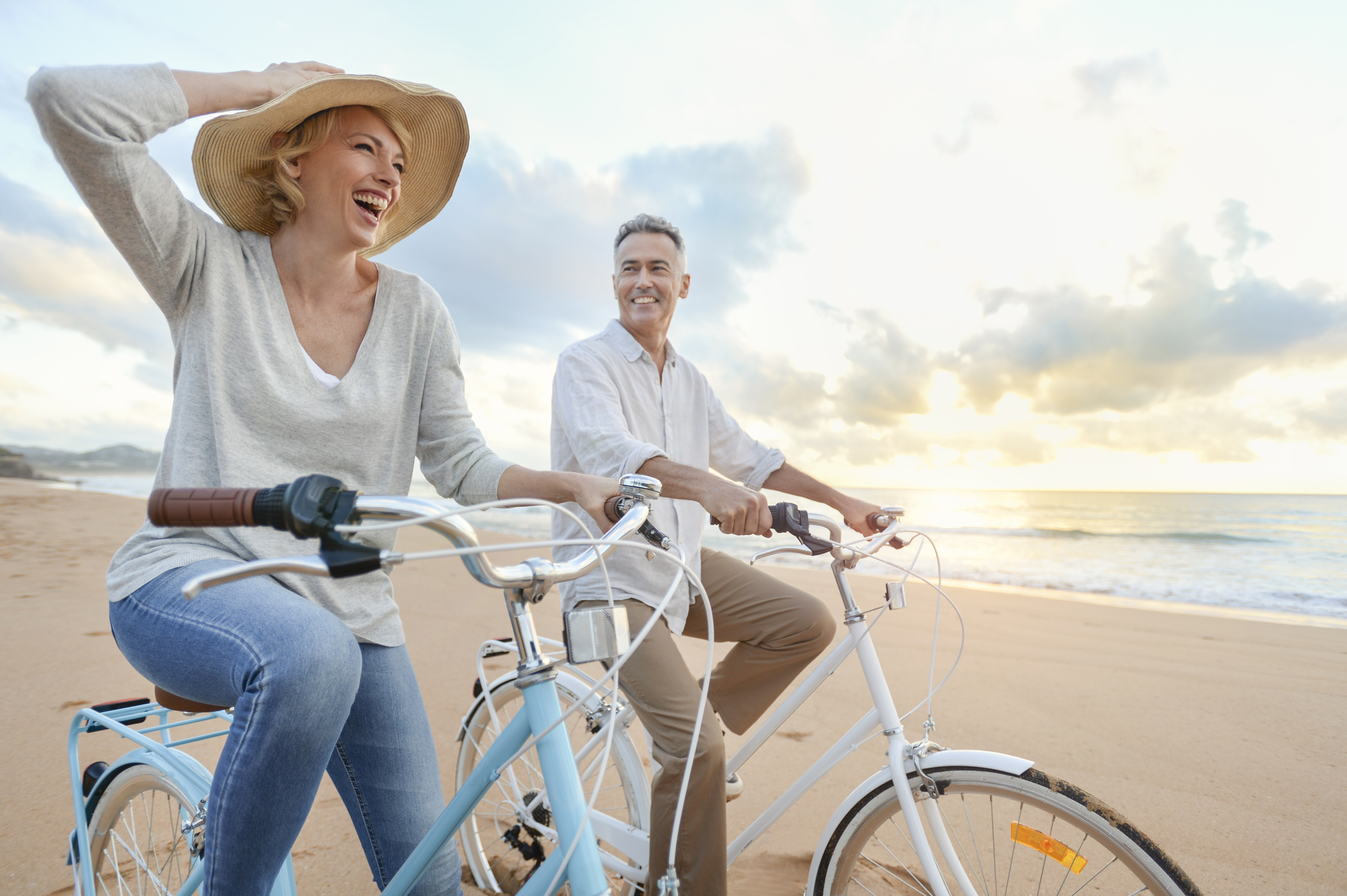 iStock.com/courtneyk
By Rob Isbitts
for IRIS.xyz
How to navigate the home stretch
introtext
There is a group of Baby Boomers I refer to as "90%ers." They have accumulated about 90% of the wealth they need to retire in the manner they desire. However, given the awkward nature of the current investment market climate, that last 10% could be difficult. That is, unless the 90%ers get familiar with some of the visible threats to their wealth.
Simply put, if you are nearly there in your retirement journey, consider this. Some of the investment rules you used to get this far may actually be the biggest risks going forward. Here's what I mean:
Volatility was your friend, now it's your foe
Crazy market swings could be ignored when you were younger. After all, you were a "long-term investor." You still have plenty of runway in retirement. However, the psychological and financial impact of a major decline in your wealth could create emotional hurdles. I've seen it through 3 decades of working with investors.
"Hanging in there" when the S&P 500 gives back 20%, 30% or more of its value was do-able in the past. But, it is not something you are likely to do with the same grace as you did when it happened in 2008. Or 2002. Or even late last year. I don't know when the next big drop will happen. I do know that it's better to proactively account for it now, not as it's in progress.
Get your money's worth when taking risk
Every investment decision can be broken down to a trade-off. How much can you potentially make, and how much can you potentially lose trying to pursue that profit. I argue that at this stage of your financial life, taking risk to earn return is a core part of anyone's investment activities.
What has changed is the degree of trade-off you should be willing to accept. That is, for every ounce of risk you now take with that retirement nest egg, you should demand a higher chance of success than in the past. The most critical words for any 90%er? Risk-management.
This will screen out some of the more daring investment choices you made as a younger investor. Most of us do not exercise or play sports with the intensity we did in our youth. So it is as well with our financial life. The potential costs of doing so are too high.
Turn away from the hype
Today, the worries include recession, trade war, corporate earnings that may be hitting a wall, and global economic growth that is fading. This point of the market cycle for stocks and bonds is where folks on both sides of the opinion aisle really dig in with their positions.
I am telling you now that the best thing to do is to look inward. In other words, take account of what your personal retirement income and lifestyle vision is. Then, fit your portfolio to that. This is much more likely to get you there than if you try to invest based on today's hot topics.
Be realistic about current market conditions
This has been one stubborn bull market for stocks. But keep it in perspective. The 10-year return for the S&P 500 is well above 10%. However, during the 10 years prior to that, it was near zero.
Meanwhile, bonds have been a great alter-ego when stocks faltered. Now, bond rates are too low to handle a resurgence in inflation. Then, there's the cost your advisor will charge you to manage them. And if you are buying bonds and holding them, your rate of interest may look very meek in a few years. Or, we could have a credit crisis like we had a decade ago.
How long was the bull market in bonds? Nearly 40 years! But, this is a different era. And it requires a different mindset.
Bonds in retirement? Think differently.
And, even if none of those threats are realized as you transition to retirement, you are still approaching that next phase of life with 10-year Treasury Bond yield well under 2%. That is something most retirees in history have not had to grapple with. It's a headwind. And, it is different from anything today's pre-retiree has seen in their lifetime.
And, while it does not mean you must avoid all bond investing, it does imply that your approach to that formerly reliable, predictable side of your wealth must change. Bonds are not the haven they were.
A retirement investing starter kit
We do need to allow for the possibility that the old stock bull market can go on a bit longer. Still, the priority for the soon-to-be-retired is to angle toward income and profit-producing methods that were not necessary in the glory days that allowed them to accumulate that 90% of what they need to retire. Specifically, you should be considering the following:
Shift from "buy and hold" thinking to "engineering returns" that fit your retirement goals.
Engineering returns involves embracing shorter investment holding periods. This is not the time to fall in love with what you own. When markets undergo the type of major changes that are occurring now, gains and losses tend to be more fleeting than early in bull markets. Recognizing that will help you wrap your head around what is already been happening in the stock market since early 2018.
Be willing to own a wider variety of investment types.
Gold is a good example of an investment many pre-retirees have been rewarded for re-discovering as they near retirement. Sure, gold does not pay a dividend. But as long as it is recognized as a "fear" trade, it is something to have on your list of potential portfolio weapons.
And, I don't mean to single out gold for that. U.S. Treasury securities (especially in ETF or fund form) have been big winners this year. However, the reason to own them is not what it used to be (income yield). It was the price appreciation they produced as interest rates plunged across the spectrum.
Global turmoil will likely produce many more heroes to retiree portfolios. Importantly, many of them will be best used as "rentals" among your investments, rather than very long-term holdings.
Here is THE biggest point I will make in this article.
As I have written in this space before, the stock market is not the end. It's a means to an end. Specifically, your retirement lifestyle should not depend on" the market." But it should embrace what investing in stocks (or stock ETFs, or stock mutual funds) can do for your retirement objectives.
The stock market is liquid. Your activities can be hedged, so you can pinpoint the type and level of risk you want to take. And, it can be analyzed using time-tested tools. Whether it is fundamental analysis, technical analysis, quantitative analysis, astrology (OK, maybe not astrology), or some combination of the above (but not astrology), you can learn to navigate the investment markets in a way that personalizes the experience. And, whether you do this on your own, with a pal, or with a pro assisting you, there are countless ways to position yourself for whatever reward/risk trade-off you target.
Be willing to look at the stock market VERY differently
There are too many examples of this to list in one article, but I look forward to introducing many of the techniques I use to pursue and accomplish retirement investing goals. For now, here is one.
Your analysis, or that of your helpers, may produce strong opinions about what sectors of the stock market are particularly undervalued and overvalued. Still, there are no guarantees in investing. So, one way to capitalize on your research, but with a risk-management mindset, is to own more of one than the other. By doing this, you are "weighting" your portfolio based on your analysis, but also leaving open the potential to profit if you are off-base.
For example…
As a recent example, large cap stocks have outperformed small cap stocks by a healthy margin for several months now. If you weighted much more toward large caps, while "under-weighting" small caps, you would have been invested in both. Furthermore, you would have been but rewarded for your relative assessment of the two.
This is just one quick glimpse of what can be done in the liquid arena that is the stock market. And these techniques go well beyond sticking in an index fund and hoping the past decade repeats itself.
Or, you could just hope (but please don't)
We don't pick the times we live in. Instead, we adapt to them. If you had retired this week 20 years ago, you did not know it, but this (chart below) was what the S&P 500 was going to do for you (to you?) for the next decade.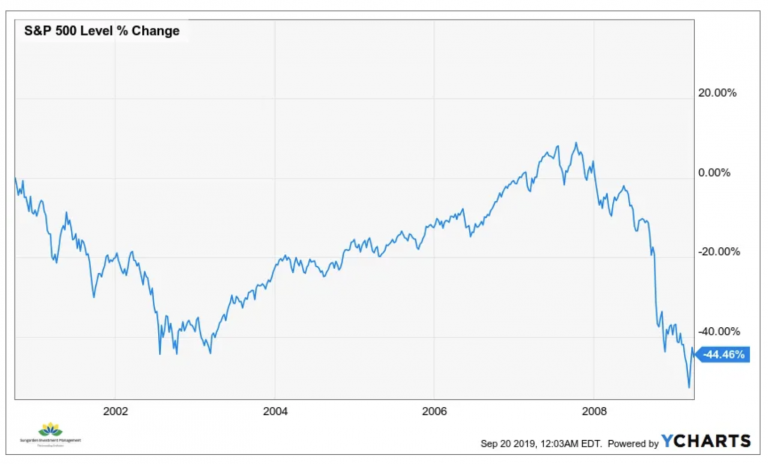 Today, as it was then, it makes sense to confront all possible outcomes. The great news is that today, we have many more tools at our disposal to do what I said before: engineer returns. And, we will need those tools. And we will know how to use them. Because we can't control what the markets try to do to our wealth. But we can control how we prepare to invest and thrive in our post-working days.
___
Equities Contributor: IRIS.xyz
Source: Equities News
Stock price data is provided by IEX Cloud on a 15-minute delayed basis. Chart price data is provided by TradingView on a 15-minute delayed basis.
DISCLOSURE: The views and opinions expressed in this article are those of the authors, and do not necessarily represent the views of equities.com. Readers should not consider statements made by the author as formal recommendations and should consult their financial advisor before making any investment decisions. To read our full disclosure, please go to: http://www.equities.com/disclaimer.
Trending Articles
Another Crypto Winter Wipes Out Billions in Market Value
Inflation + Recession = Recipe for Volatility
Twitter Down 13% in Premarket Trading Friday as Musk Puts Deal on Hold
Market Movers
Sponsored Financial Content