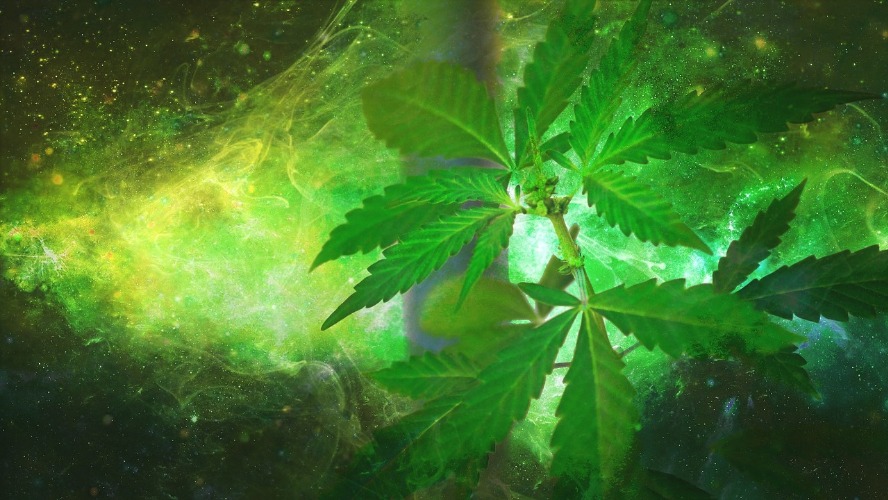 Tomorrow, Horizons US Marijuana Index ETF HMUS will open on Canada's NEO exchange under the ticker. The ETF is entirely focus on U.S. cannabis companies.
"While marijuana remains federally illegal for medical and recreational usage in the United States, the number of legal cultivators and distributors at the U.S. state level continues to grow. Many of these companies have chosen Canadian stock exchanges to list their stocks in order to raise capital to meet growing investor demand," said Steve Hawkins, President, and CEO of Horizons ETFs. "HMUS will be the first index ETF solution to focus solely on identifying and investing directly in, U.S. marijuana and hemp companies. As the U.S. continues to further liberalize its marijuana regulations, we anticipate that more investors will be looking to invest in companies with significant business operations in the U.S. market and HMUS will provide a diversified and liquid way to gain that exposure in one ETF."
The index's 25 companies are some heavy-hitters in the cannabis space and we have covered the majority of them here on Equities, so here is a breakdown of those companies in this initial launch (along with their weights inside the ETF and links to our articles on them when appropriate).
Curaleaf Holdings CURA:CSE – 12.60%
Curaleaf's management expects its revenues from managed assets to reach $400 million in 2019. Industry analysts expect the company to post revenues of $482.77 million, which represents a rise of 383.5% from $99.86 million in 2018.
Cresco Labs, Inc. CL:CSE – 11.94%
Cresco recently acquired Origin House and has continued to carve out a marketshare in Illinois. Post-acquisition, the companies new combined assets will give them operations in 11 total states, 15 production facilities, and 21 dispensaries with another 15 in process.
Charlotte's Web Holdings, Inc. CWEB:CSE – 10.96%
CWEB has been able to build on revenues thanks to their high margin CBD oil that has staked a following with medical patients. As a brand leader, CWBHF's earning will be a real gauge of the CBD market's potential.
Medmen Enterprises Inc. MMEN:CSE – 8.68%
Yesterday, MedMen posted an unaudited revenue of $36.60 million for the third quarter of fiscal 2019, which ended on March 30, 2019. Year-over-year, the company's revenue increased by 155.1%, while its revenue increased by 22.3% from $29.9 million in the second quarter of fiscal 2019.
Green Thumb Industries Inc. GTII:CSE – 7.61%
Green Thumb Industries is the 6th highest revenue generator in the cannabis market as of the middle of this month with $17.2 million- just behind Charlotte's Web. The last time Green Thumb reported it caused quite a stir across the markets. GTBIG announced 344% year-over-year increased in revenue and 26% sequential revenue growth.
Acreage Holdings Inc. ACRG – 5.61%
The company just opened more The Botanist locations in New York marking their fourth in the state. With these new dispensary openings, Acreage now owns or has management services agreements in place (including pending acquisitions) for 25 dispensaries that are currently open in 12 states
Ianthus Capital Holdings, Inc. IAN:CSE – 4.96%
iAnthus is a holding company that operates a variety of brands. The company has a steady market presence in Massachusetts, Florida, Vermont and New York. The company has signed 16 leases in Florida and has plans to open 30 stores across the state, which should make it a big contributor to revenue for the company.
Green Growth Brands Inc. GGB:CSE – 3.85%
The company just ended its hostile takeover bid of Aphria and will now focus on CBD.
TerrAscend Corp. TER:CSE – 3.76%
The main reason why TerrAscend has landed successfully on this side of the border is their access to capital. Canopy Growth , Canopy Rivers – the VC arm of Canopy – and JW Asset Management together own a 60% stake with $52.5 million invested. On February 11th, news broke that TerrAscend would purchase all the award-winning dispensary,The Apothecarium. As part of the deal, the company also received Valhalla Confections, an edible cannabis purveyor.
The Apothecarium has four retail locations between California and Nevada for both medical and adult-use customers. The deal cost TerrAscend $73.7 million, but, by most standards, was considered a synergistic deal as both companies are health focused and purposeful with brand choices.
Harvest Health & Recreation Inc. HARV:CSE – 3.64%

Harvest Health is fresh on the minds of most traders from its huge $850 million all-stock acquisition of Verano Holdings.
Slang Worldwide Inc. SLNG:CSE – 2.60%
Slang Worldwide – run by Peter Miller and Bill Levy – is a big believer in the business model that quality brands and wide distribution will win the day. The company's most important product to date is the O.penVape, the second-best selling legal cannabis product in the US market.A number of Slang's other products are top-five in sales including District Edibles and their beverage product, Magic Buzz, all of which is why the stock opened on the CSE at C$1.50 per share and is now trading above C$2.00.
Liberty Health Sciences Inc. LHS:CSE – 1.57%

Just changed its CEO and opened their 13th dispensary in Florida. The state just allowed for smoked flower sales and LHSIF should see a solid revenue bump because of it. The company plans to complete their Liberty 360 property this year. The modern cultivation and research facility will add 80,000 square feet in production space and will also automate aspects of the manufacturing process.
Cannabis Strategies Acq. Corp. CSA: NEO – 1.48%
Just closed an acquisition for "Fat Faced Farms," who is a leading, premium cannabis cultivator in Colorado.
Planet 13 Holdings Inc. PLTH:CSE – 1.27%
Planet 13 pot shops are not your ordinary cannabis dispensaries. The company employs fog machines and light displays to entice visitors and bring that needed Vegas glamour. Their newest 24-hour dispensary is 112,000 square feet making it the large cannabis dispensary in the world and comes complete with color-changing, 12-foot lotus flowers on the building's roof that visitors can modify with controls outside. Even the floors at Planet 13 have LED lights that react to visitor's footsteps like they are walking on a koi pond.
Trulieve Cannabis Corp. TRUL:CSE – 1.05%
The company saw the full year of 2018 bring in $102.8 million and saw year-over-year growth of 419%. Trulieve has grown to 22 dispensaries in Florida and recently opened their 55,000-square-foot, GMP certified facility. Furthermore, Trulieve has really claimed Florida as its territory and the state now allows for flower to be sold, which will only boost profits.