A Look at Guild's Quarterly Forecast
Guild Investment Management Follow |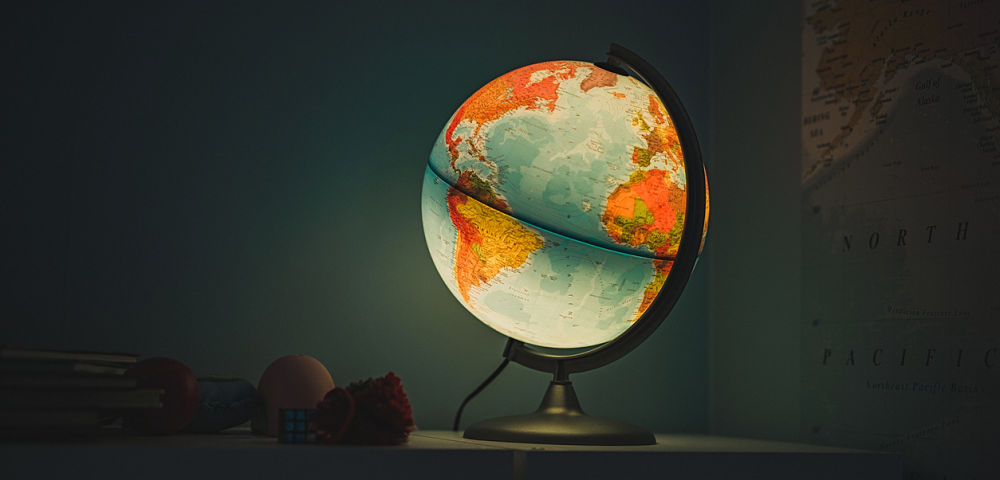 The Guild team recently presented our third-quarter conference call, letting our readers and listeners know our current views about the U.S. and global economy and markets, and our outlook for investors. If you missed the call, you can access the replay here; if you would like to receive a copy of the full slide deck, please send a note to guild@guildinvestment.com.
Our listeners were able to ask questions during the presentation. If you have any questions, please give us a call at (310) 826-8600. We'd love to hear from you.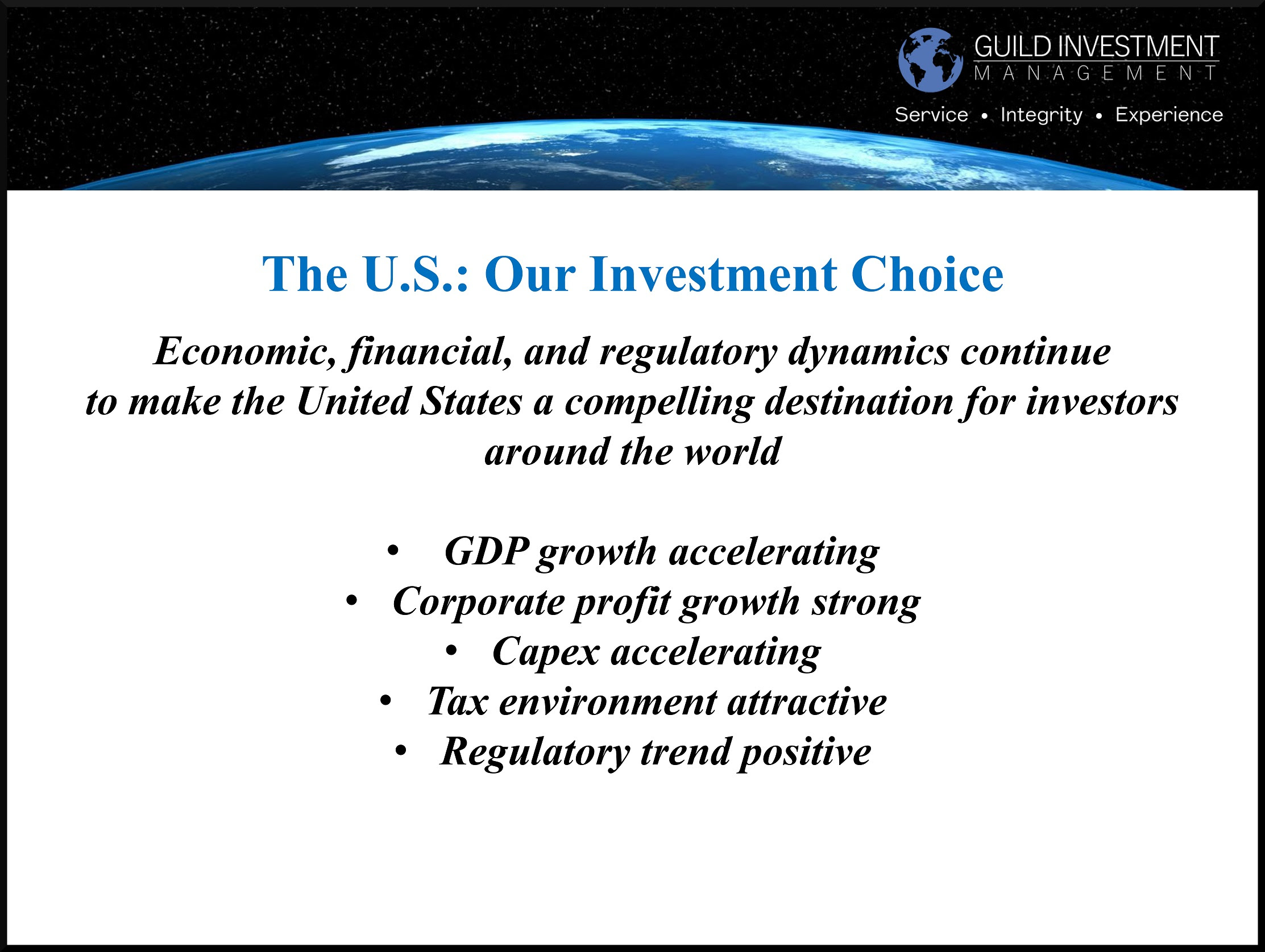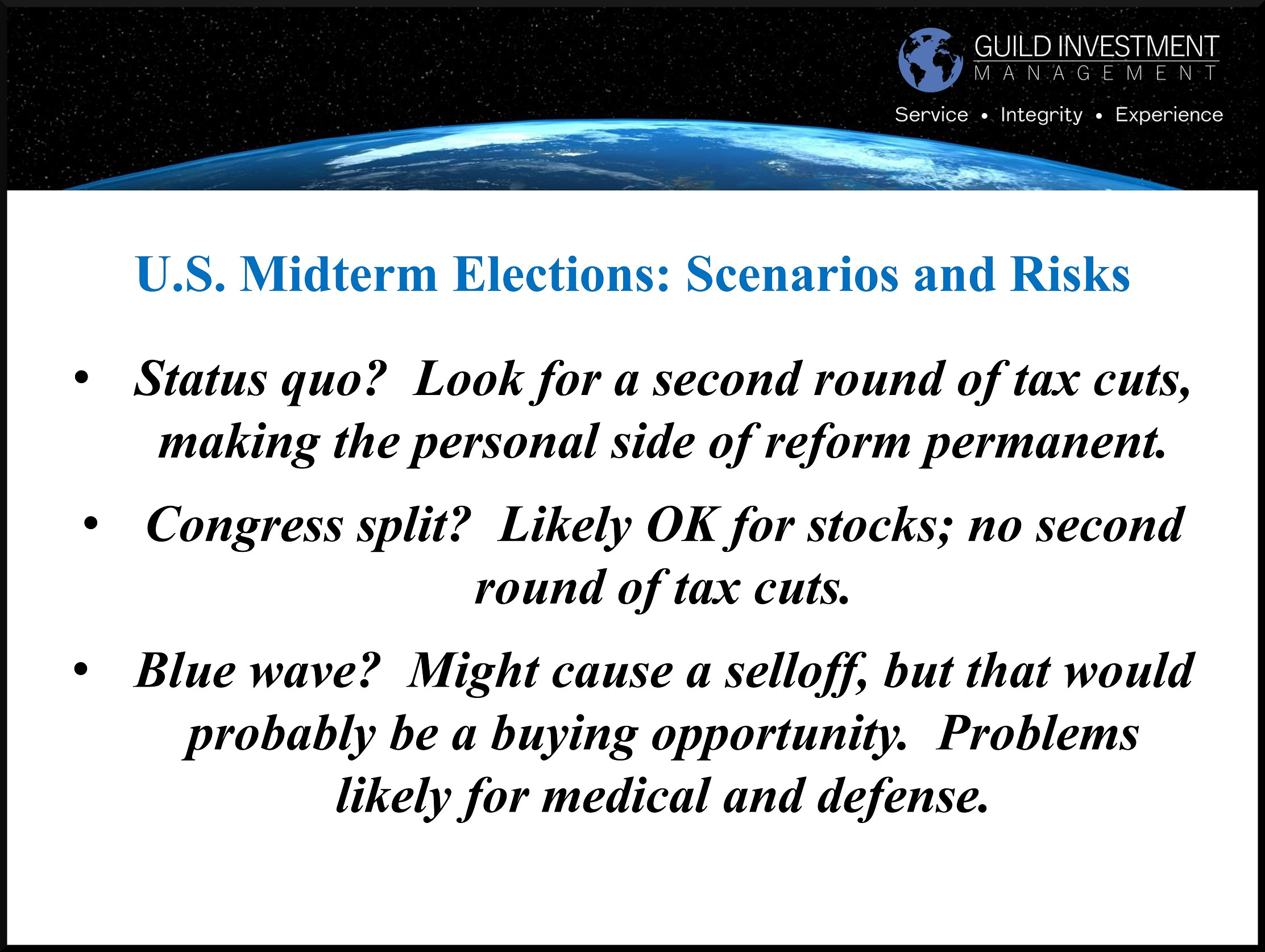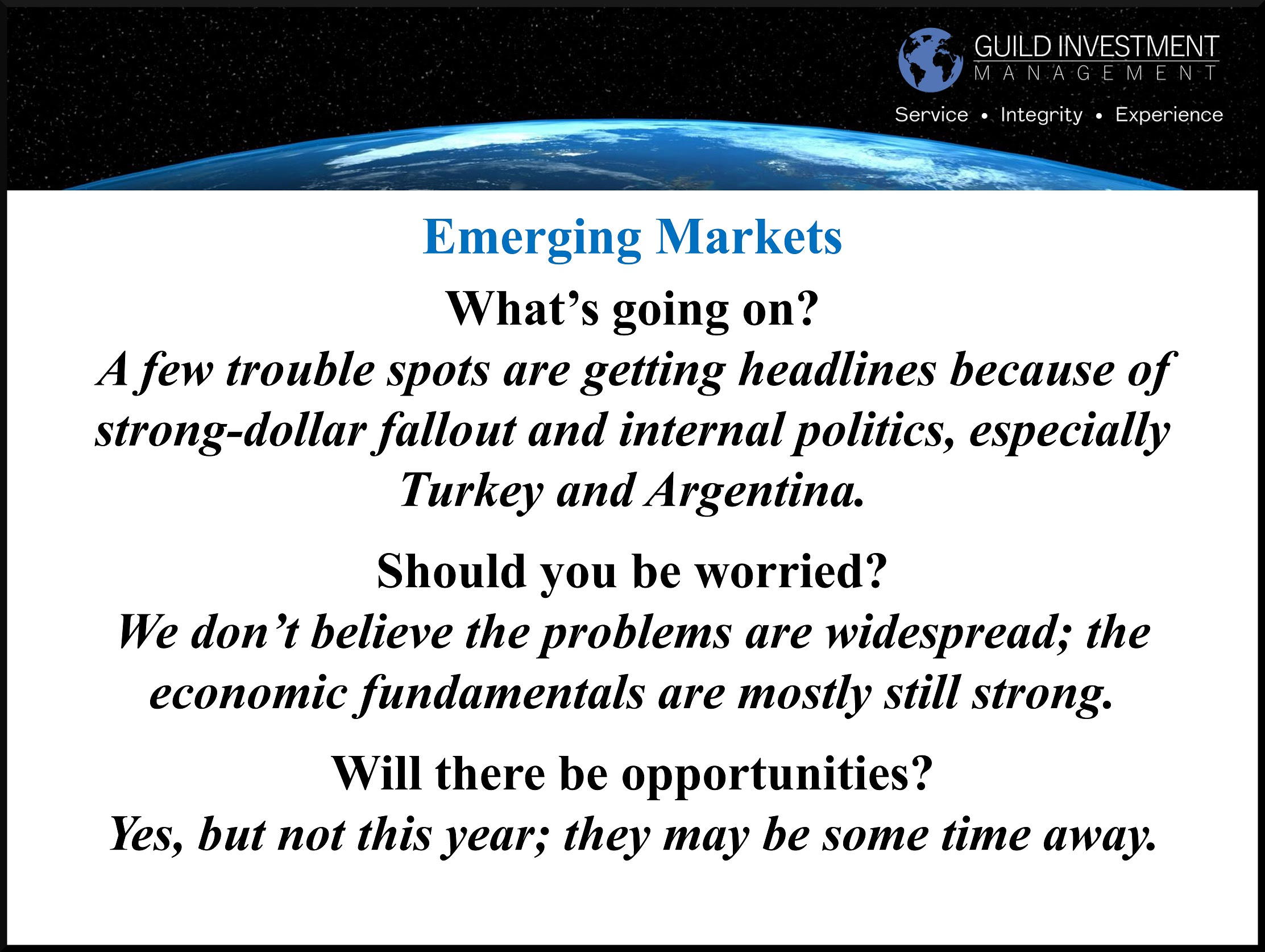 Wealth Builder Dividend Portfolio Management
In January 2016, some of our clients who are retirees asked us if Guild could offer accounts that would hold income-producing securities, and yet would not suffer like bonds as interest rates rose in 2016 and beyond. (Guild had recently notified clients to expect several years of interest-rate increases and bond-price depreciation.)
Guild selected 15 to 20 dividend-paying common and preferred stocks that we believed could be used to create income for clients during a period of rising interest rates. We picked stocks which paid dividends well in excess of the return on 10- and 20-year U.S. Treasury bonds, and which we believed would increase their dividends in a rising interest-rate environment. Except in the case of a major global calamity, we anticipated very low portfolio turnover, thus minimizing taxation risk.
The results have been good and while losses with stocks are always possible, we anticipate that results will continue to be good in the rising interest rate environment that we see ahead.
DISCLOSURE: The views and opinions expressed in this article are those of the authors, and do not represent the views of equities.com. Readers should not consider statements made by the author as formal recommendations and should consult their financial advisor before making any investment decisions. To read our full disclosure, please go to: http://www.equities.com/disclaimer