A Fortnight to Go
Chris Lahiji Follow |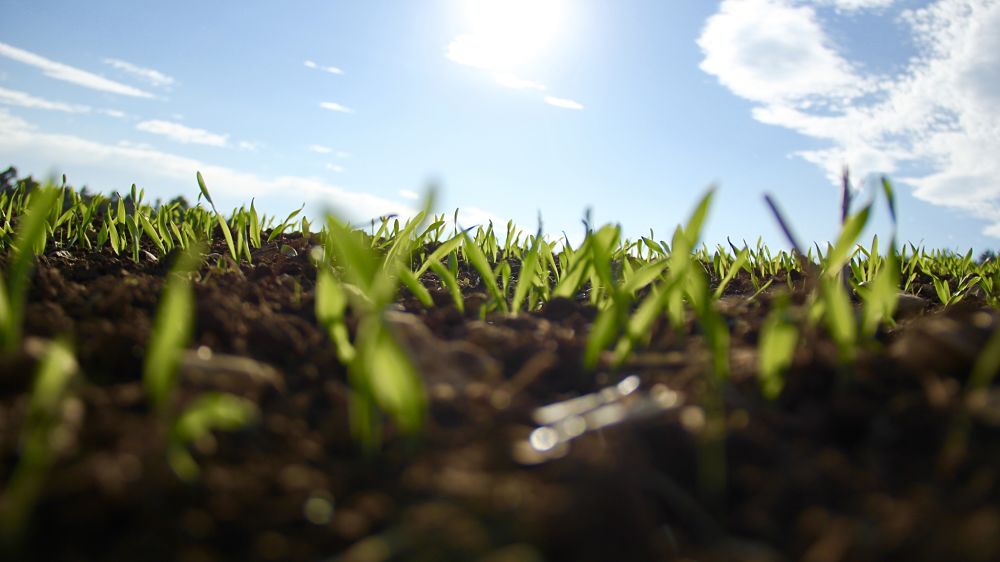 Last week's action showed a clear division between small-cap and large cap, with the Russell 2000 and LD Micro Index picking up over 2%, while the gang of S&P500/Nasdaq/DJIA ended the week flat. This is one of the most dramatic spreads we have seen in quite a while.
Dear Patrons,
The LD Micro index was up over 1.5% this week, bringing us closer to where we started the year. We are still roughly 100 points from our all-time high, of 2,709.

We were honored to have the management teams of Ampio Pharma (AMPE) and GreenPower Motor Company (GPV:CA) in San Francisco. WidePoint (WYY, part of LDMi index) is touching ground on Tuesday. In the past year, the Company has restructured its management, cut costs, and was primarily focused on the government sector for most of its history. Today, it is focusing on enterprise as everything in the world has gone mobile. Securing mobile communication (phones, tablets, laptops) will be one of the largest themes in the coming years. Just ask of its importance at Equifax, which basically destroyed the lives of nearly 150 million Americans. This was the worst breach in history. I am not surprised that it did not get the media attention and scrutiny it deserved. A wise man once told me on Fox News over a decade ago in the green room. "The only way to know if something is important, is when the media decides NOT to cover it."

For full disclosure, my family owns shares in WidePoint (WYY).
It was a busy week of earnings announcements, big financial raises, and contract announcements. The B. Riley (RILY) conference is set to take place this week in Santa Monica, California. We are excited to see Sugar Ray Leonard. Not only is he a champion in every sense of the word, but one of the kindest souls we have ever come across. He is a wonderful host, does not dodge questions, and is still fast with the jabs. Luckily, the jabs are now in the form of jokes. Just don't ask him to do his least favorite exercise, and you will be fine. Sit-ups for those of you wondering. :-)
On the news front, The U.S. Supreme Court on Monday struck down the Professional and Amateur Sports Protection Act (PAPSA), which prohibited states from authorizing many forms of sports gambling. This is a major decision and monstrous win for the sports-betting industry, which now unlocks one of the largest gambling markets in the world. We Americans gamble on everything. Sports, lottery, box office receipts, whether the waitress is the blonde or brunette (it's a dude so neither), when a certain employee arrives in the office (take the over for me). It has become ingrained in us culturally, and nothing to be proud of.
For a quarter of a century, Nevada has been the only state in the U.S. allowed to offer a wide array of popular sports-betting options.
Just last year, nearly $5 billion dollars was wagered at Nevada sportsbooks, though an estimated $150 billion was illegally wagered on sports by Americans that same year. My personal belief is that the "illegal" number is substantially higher.
The impact of the news sent certain companies flying.
Esports Entertainment Group (GMBL) was the #1 micro-cap gainer of the week. The stock more than doubled in just a few trading days.
One name that some patrons may have seen over the past year is GAN plc (GMMNF). GAN allows traditional casinos to have an online platform for taking bets, using a software system called GameSTACK. Currently, 14 casino operators currently license their technology.
The Company also has the distinction of being the first road trip in LD Micro history. As a result of the fires back in December, 134 companies and 2,200 meetings never took place. Some companies elected to do one day road trips with yours truly. The first person to request this was the CEO of GAN, Mr. Dermot Smurfit. When we met for the first time, I was naturally nervous. This was my first road show ever, and had no idea what to expect. He simply laughed this off, and said that I have nothing to worry about. By golly, Dermot was right. It was a joy to spend the day with him, and we toured the city of Los Angeles and prayed to God that traffic density was not going to impact our meetings. We were fortunate and met with nearly 20 people from dusk till dawn.
It was .40 cents back in mid-January when investors were assessing the future of the company if this scenario were to happen. Quite a few people were betting that it was "inevitable" as local and state governments are always finding new ways to "generate revenue". The stock closed at .94 cents on Friday. We are excited to see Dermot again shortly. For full disclosure purposes, my family own shares in the company, and GAN has compensated us in the past for presenting at our events and will compensate us for presenting in the future.Another segment of the market that has recently been getting some action is the pet space. Pets are very big business, and some individuals prefer their pets over their children. I don't blame them as pets are relatively obedient, don't talk back, and are fun to play with.
One of the biggest winners of the past five years (and also one of my biggest regrets) was Heska (HSKA). Heska was a small and well-operated company right outside of Denver, that focused on making drugs for cats and dogs, digital imaging, as well as blood testing. It was also one of 50 companies that presented at our first event ten years ago. Heska also went from $5 a share to over $100 dollars now. Very, very few companies achieve this. You have nearly 12,000 micro-caps in North America and most will be losers. What these guys did is take a profitable business and expanded the hell out of it, among other things.

Another big winner was Abaxis (ABAX). The long-time micro-cap name in veterinary blood testing has gone up more than 8x fold in the past decade and was acquired this week for $1.9 billion in cash by one of the biggest pet drug manufacturers in the world, Zoetis (ZTS). The CEO of Abaxis, Mr. Clint Severson could be one of the most unique individuals I have ever met in my career. He was very soft-spoken and genuinely looked as if he was miserable being at investor conferences. My belief from speaking to him is that his misery stemmed from the fact that he was getting no real work done while at an event! Clint just wanted to go back to his offices in Union City, and build a great business. Zoetis is paying a megaton of money at nearly two billion, but with Abaxis, they are getting a very profitable business and expanding their market share in blood testing.
Micro-cap investors love comparisons, especially when a company in a certain space goes up exponentially in a short period of time. I personally do not do a lot of "comps" preferring to learn more about management and the number of ways that they can ultimate generate my favorite abbreviation, earnings per share (EPS).
Five names to potentially research.
Kindred Bio (KIN), Aratana Therapuetics (PETX), Zomedica (ZOM), PetMed Express (PETS), and Applied BioSciences (APPB).
We have met with four of the five names mentioned below recently, trying to see if lightning can indeed strike again.
Kindred Bio (KIN) is a name that comes up often in discussions, and I have had the pleasure of learning quite a bit about the LDMi index company through its executives, Dr. Richard Chin (President and CEO) as well as Miss Denise Bevers (Founder and COO). Just last week, the company announced FDA approval of its first drug, Mirataz, which helps with the management of weight loss in cats. The Company's strategy is to identify compounds and targets that have already demonstrated safety and effectiveness in humans and to develop therapeutics based on these validated compounds and targets for dogs, cats and horses.

We are excited to host them in two weeks at the LD Micro Invitational.
For full disclosure purposes, the company has paid us over the years to attend our events and I own shares in the company.
Based out of Leawood, Kansas, Aratana Therapeutics (PETX) is a pet therapeutics company focused on licensing, developing and commercializing innovative therapeutics for dogs and cats. As a pioneer in pet therapeutics, Aratana's mission is to deliver safe and effective therapeutics that elevate the standard of care in veterinary medicine.
Based in Ann Arbor, Michigan, Zomedica (ZOM) is a veterinary diagnostic and pharmaceutical and company creating products for companion animals (canine, feline and equine) by focusing on the unmet needs of clinical veterinarians. Zomedica's product portfolio will include novel diagnostics and innovative therapeutics that emphasize patient health and practice health. With a team that includes clinical veterinary professionals, it is Zomedica's mission to give veterinarians the opportunity to lower costs, increase productivity, and grow revenue while better serving the animals in their care. For full disclosure purposes, the company has paid to present at our events in the past.
Founded in 1996, PetMed Express (PETS) is America's Largest Pet Pharmacy, delivering prescription and non-prescription pet medications and other health products for dogs and cats at competitive prices direct to the consumer through its 1-800-PetMeds toll free number and on the Internet through its website at www.1800petmeds.com.
Applied BioSciences (APPB) s a diversified company focused on multiple areas of the medical, bioceutical and pet health industry. As a leading company in the CBD and Pet health space, the company is currently shipping to the majority of US states as well as to 5 International countries. The company is focused on select investment, consumer brands, and partnership opportunities in the recreational, health and wellness, nutraceutical, and media industries. For full disclosure purposes, the company has paid to present at our events in the past.
Next week is all about the event.
Enjoy the weekend.
A few releases that caught our attention:
U.S. Supreme Court Overturns Federal Ban on Sports Gambling via Sports Illustrated
TapImmune ($TPIV) and Marker Therapeutics Announce Entry into Merger Agreement, Creating a Transformational Immuno-Oncology Platform
PayPal's ($PYPL) $2.2 Billion Payments Acquisition Is Its Latest Swipe at Square
Sears Holdings ($SHLD, +6%) Announces Initiation Of Formal Process To Explore Potential Sale Of Assets
Workhorse ($WKHS) Horsefly(TM) Autonomous Drone Package Delivery Pilot Underway in Cincinnati
AMMO, Inc. ($POWW) submits listing application for the Nasdaq
Wacky
SEC Investor Ed office launches mock ICO website
Glance (GLNNF) Warns That Shareholder Value Was Entirely Wiped Out in a Technology Company Chaired by Dissident Monique Imbeault
Ominto, Inc. ($OMNT) Announces Board Resignations - five members, to be exact
Carver Bancorp (CARV) Addresses Recent Market Activity In The Company's Common Stock, They Don't Know Either
SEC Files Charges in International Manipulation Scheme - the defendants manipulated the market for and illegally sold the stock of microcap issuer Biozoom Inc.
Downlisting to the pink....Ominto, Inc. ($OMNT, -30%) Announces Voluntary Delisting from the Nasdaq Stock Market
In other news....
Tom Wolfe, Author of 'The Right Stuff' and 'Bonfire of the Vanities,' Dies via NYT
Ben Bender, 93, caps golf 66-year golf career with hole-in-one via Times Recorder
25-year-old posed as Dallas ISD student to relive basketball glory at Hillcrest High, officials say via Dallas News
All of Mugshots.com's alleged co-owners arrested on extortion charges via art Technica
Stock price data is provided by IEX Cloud on a 15-minute delayed basis. Chart price data is provided by TradingView on a 15-minute delayed basis.
DISCLOSURE: The views and opinions expressed in this article are those of the authors, and do not necessarily represent the views of equities.com. Readers should not consider statements made by the author as formal recommendations and should consult their financial advisor before making any investment decisions. To read our full disclosure, please go to: http://www.equities.com/disclaimer.
Trending Articles
Market Movers
Sponsored Financial Content