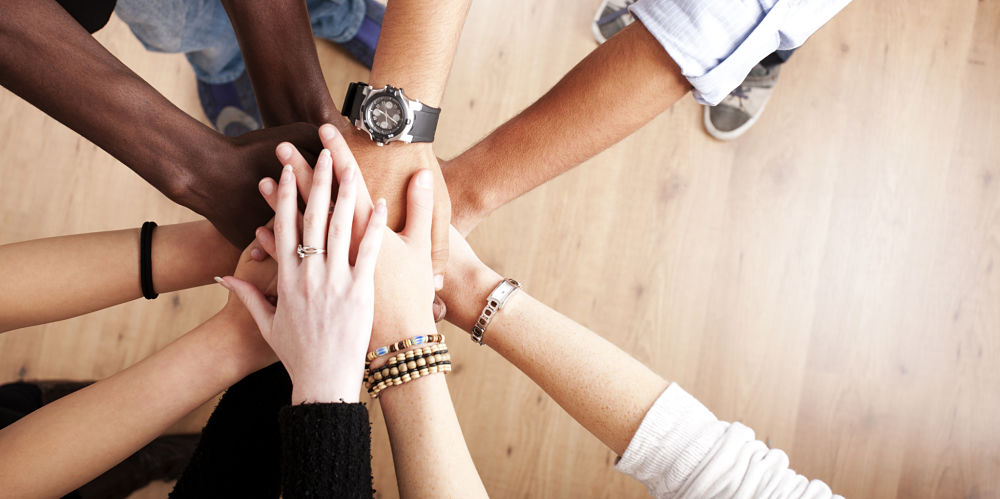 It's no secret that when it comes to diversity the public relations field is woefully behind. Just last week this was evidenced by the list of honorees from the 2018 PRWeek Hall of Fame—only one winner was a person of color. Rochelle Ford, dean and professor, School of Communications, Elon University, was selected from the academic arena. While Ms. Ford is certainly deserving of this honor, what happened to the universe of gifted, diverse PR leaders in agencies and corporations across America?
I have often heard the excuse that diverse leaders of this caliber barely exist. I say that PRWeek did not look hard enough. What happened to a PR visionary and mentor like Terrie Williams or Forbes Agency Council Member and veteran PR entrepreneur, Harrison Wise? Why did they overlook crisis management maven, Mike Paul? And that's just the tip of the diversity iceberg.
PRWeek failed to consider that there are many diverse front runners in independent agencies across America. They exist primarily due to the frustration of many talented and diverse PR execs. These exceptional individuals got disheartened by a lack of mobility, unequal compensation and unconscious bias by their employers and co-workers. Many exceptional, diverse men and women left and started their own firms in response.
But there are others in corporate America too. PR experts like Johanna Fuentes, Executive Vice President of Communications at Showtime and Maria Cristina Gonzales Noguera, Senior Vice President, Global Public Affairs at The Estee Lauder Companies.
PRWeek did a disservice to our industry by ignoring these industry leaders and moving on to the usual suspects.
Of course, the greatest crime here is the sorry state of diversity in our industry.
When McKinsey reports that companies reflecting the diversity of their communities earn 30 percent more than their non-diverse competitors, it is clear that the top leaders in the PR world value white privilege more than bottom-line results. The PR c-suite remains primarily white and male. And in a field, where its life blood hinges on fresh ideas and perspectives, you would think that serious attempts at diversity would occur in the upper reaches of management and in boardrooms. Not so.
Granted, some change has taken place but they often stem from client mandates for greater diversity and inclusion among their account teams. More and more requests for proposals are requiring that firms demonstrate their diversity efficacy as they apply for new business opportunities. Corporations like HP and General Mills, for example, have conducted media audits of their agencies forcing their agency partner's hands at diversity and inclusion. Other companies leading the way include Verizon, Lenovo and USAA.
One solution might be the release of diversity data.
At PRSA-NY we always say that what gets measured gets done. And if you don't know where you are then how do you know where you are going? All agencies and corporations must take a look at their diversity numbers in the hard, cold light of day and move forward from there. While some fear that they will look bad if their numbers are not good, I suggest that this does not have to be a punitive exercise. It is simply a matter of positive intent—a first step and an investment in the future of an organization.
By Sharon Fenster, President PRSA-NY; President, Fenster Communications
---
About the Author: Sharon Fenster is a brand and marketing strategist who never loses sight of the human element. It is her affinity for people and their choices that has fueled her successful career working with multimillion dollar brands and startups. But her concern for the human condition goes even further.
Sharon is a powerful advocate for greater diversity & inclusion in the communications field. In her role as President-elect of the New York City Chapter of the Public Relations Society of America (PRSA-NY), her vision for the Chapter was introduced in a multi-faceted diversity and inclusion initiative that was detailed in a November 2017 PR Week article. http://bit.ly/2hPbAkp Her plan in 2018 will be to lead PRSA-NY, as President, to move the PR industry forward–providing full access and support to a more diverse and inclusive workforce where communications professional can reach their potential. One of her central tenets is diversity & inclusion certification. Right now, she is busy collaborating with academia and agencies in developing a series of workshops that would offer continuing education credits upon completion of a workshop series addressing unconscious bias in the workplace. Her ultimate goal is to have these seminars become a requirement for all PR professionals in the nation.
Formerly PRSA-NY Co-chair of the Diversity Committee and VP of Programs, Sharon currently serves as President of PRSA-NY and Chair of the media relations committee for the Anti-racist Alliance.