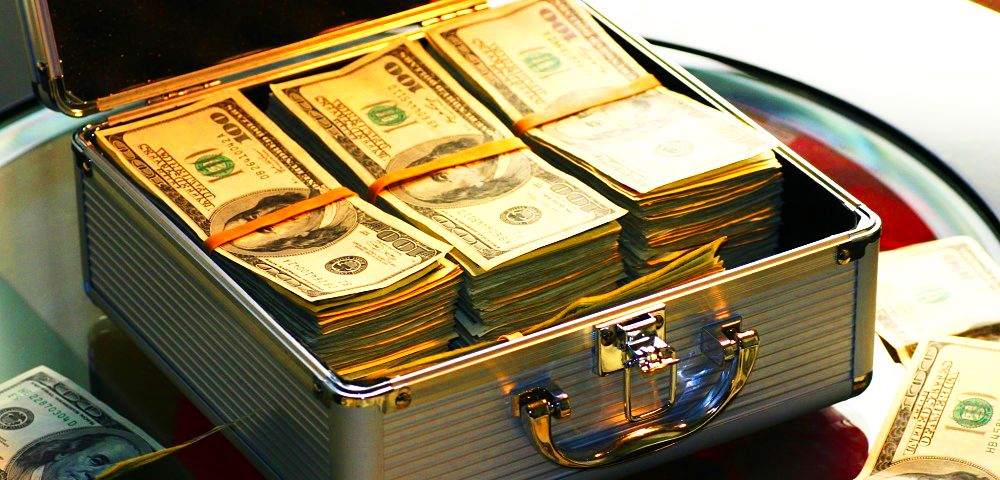 With apologies to The Doors, I just have to say it: The dollar has been down so long … but the trend now looks like up to me! And frankly, it's way overdue, asserts Mike Larson in Safe Money Report.
Consider that the Federal Funds rate has been climbing steadily since the Fed first hiked rates in December 2015. The yield on the 2-year Treasury note has been soaring virtually nonstop. And U.S.-dollar-based LIBOR has been rocketing higher.
That all means the so-called interest rate "differential" — the extra yield an investor can pick up by investing money in the dollar versus foreign currencies — has been increasingly favoring the buck.
Yet until recently, the dollar wasn't responding. That encouraged more and more speculators to pile in with dollar "short" positions.
Take a look at this chart, which shows the net short position in the greenback. It's based on data from the Commodity Futures Trading Commission. The lower the line, the greater the number of investors betting on a dollar drop.
You can see that speculators recently amassed the largest short position in the dollar since 2012. Things didn't work out so well for them back then, what with the Dollar Index soaring more than 27% in the ensuing two years. And I think things could work out even worse now, given the powerful dollar-bullish fundamentals in play.
I recommend a direct play on the strength of the dollar: The ProShares UltraShort Euro (EUO). As you probably know, currencies trade in "pairs" like they're on a seesaw. When one goes up, the other goes down.
This specialized, leveraged ETF targets the euro/dollar currency pair. It's designed to rise 2% for every 1% decline in the value of the euro against the dollar.
Or in other words, it's a leveraged play on a rising greenback. Make EUO a 5% position for now. Then I'll keep an eye on it and look to add exposure if pricing is favorable.

Mike Larson is editor of Safe Money Report and Under-the-Radar Stocks.

Subscribe to Safe Money Report here…

About MoneyShow.com: Founded in 1981, MoneyShow is a privately held financial media company headquartered in Sarasota, Florida. As a global network of investing and trading education, MoneyShow presents an extensive agenda of live and online events that attract over 75,000 investors, traders and financial advisors around the world.