A Contrarian View Behind Our Money-Making Insights
Harry Dent Follow |

Man! Those were the days.

Greed was good.

Shoulder-pads were big.

Hair was worn slicked back.

Surfing was all the rage and I was hooked (at least for a while).

It was the 80s… and, just like me, Rodney was intent on making a name for himself in the markets. A goal he achieved, and then some.

He's been a bond trader… hedge fund manager… and now he's the contrarian behind Dent Research's best money-making insights, including the Second Wave Cycle.

Today I want to share with you a video about Rodney. Help you get to know him better. After all, as Portfolio Manager for Boom & Bust and Editor of the new Fortune Hunter, it's good to know something about the people you read and trust.

You'll hear about how he got his start in the industry… his "hybrid" approach to the market… a strange fact that most people don't know about me… and much more.

It's fascinating stuff.

And you can watch it now by clicking the image below.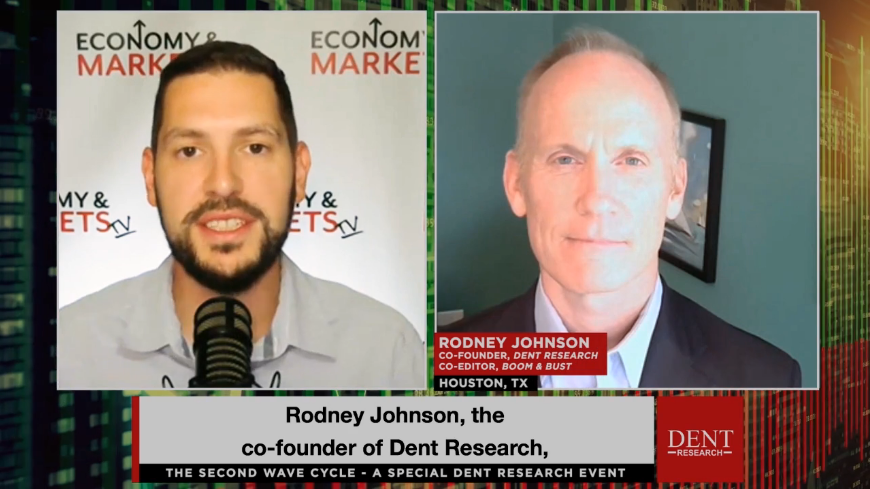 DISCLOSURE: The views and opinions expressed in this article are those of the authors, and do not necessarily represent the views of equities.com. Readers should not consider statements made by the author as formal recommendations and should consult their financial advisor before making any investment decisions. To read our full disclosure, please go to: http://www.equities.com/disclaimer.
You May Also Like
| Symbol | Last Price | Change | % Change |
| --- | --- | --- | --- |
| AAPL | | | |
| AMZN | | | |
| HD | | | |
| JPM | | | |
| IBM | | | |
| BA | | | |
| WMT | | | |
| DIS | | | |
| GOOG | | | |
| XOM | | | |
| BRK.A | | | |
| FB | | | |
| JNJ | | | |
| WFC | | | |
| T | | | |
| NFLX | | | |
| TSLA | | | |
| V | | | |
| UNH | | | |
| PG | | | |