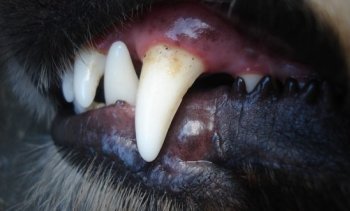 I wanted to respond to questions about an article written a few days ago, titled Equities.com Vigilante — Shorting FANG @ $1 Trillion, where I laid out the rationale for portfolio managers to short the big four social media stocks, and included a tongue in cheek reference to Woody Hayes.
I want to address several questions asked by our readers, and the first thing I want to say is thank you for reading! I write for you, and I will answer any question a reader has –any day, any time.
Q: I was interested in what you had to say, but disappointed in the analysis. I don't think a quote from a football coach would make me enter into such a large trade. In addition, of course every stock can rise, fall or stagnate, that is the natural state of an equity, but what is the likelihood of these events actually occurring?
A: I would not enter into a trade because a football coach told me to. He didn't tell me to write about this trade – I did it on my own
Q: How do the financials, or the market, point to this as the most plausible occurrence?
A: I am a technician, I do not consider fundamentals in my analysis. Let's look at Facebook, Inc. (FB) . It has not had a significant pullback since the IPO in 2012. Stocks never go up forever, and they normally trade in parallel channels which are very uniform. On July 29th, Facebook lost momentum according to my proprietary model.
I expect the stock to fall to $80 in 2015 and hold those levels. If shares trade under $59 per share, it will be because our economy has collapsed, or Mark Zuckerberg is in a jail cell. I do not expect either of these to happen. Facebook is one of the great companies of our lifetime, and has the potential to be a $200 stock in 2016…but not without a pullback.
Q: Why would I short instead of using puts?
A: Taking time to evaluate the volatility in these four stocks would have taken too long for me. Also, I don't like to trade options unless I am unsure of the trade and want to limit risk. It has been my experience that shorting a liquid stock where I can get a borrow always maximizes profit. However, I would use options to take a profit. That is a much longer explanation, but glad to walk you through it.
Q: How do you know the timing is right?
A: I rely on indicators – not emotion – and anticipating a change in trend is such an instinct call that it is required to act first, and investigate second. The market is smarter than the collective…and always will be.
I know the timing is right because the trade has already moved + 7% and has another leg to it of 10-15%. I don't know which stock it will come from. My guess is that it will manifest itself more in Netflix, Inc. (NFLX) than in any of the other three stocks, but this is the beauty of watching a winner run and cutting losers – the next decision that needs to be made will be if you add to the trade or take a profit. These are the most important parts of managing money.
Thank You for Reading.
DISCLOSURE: The views and opinions expressed in this article are those of the authors, and do not represent the views of equities.com. Readers should not consider statements made by the author as formal recommendations and should consult their financial advisor before making any investment decisions. To read our full disclosure, please go to: http://www.equities.com/disclaimer