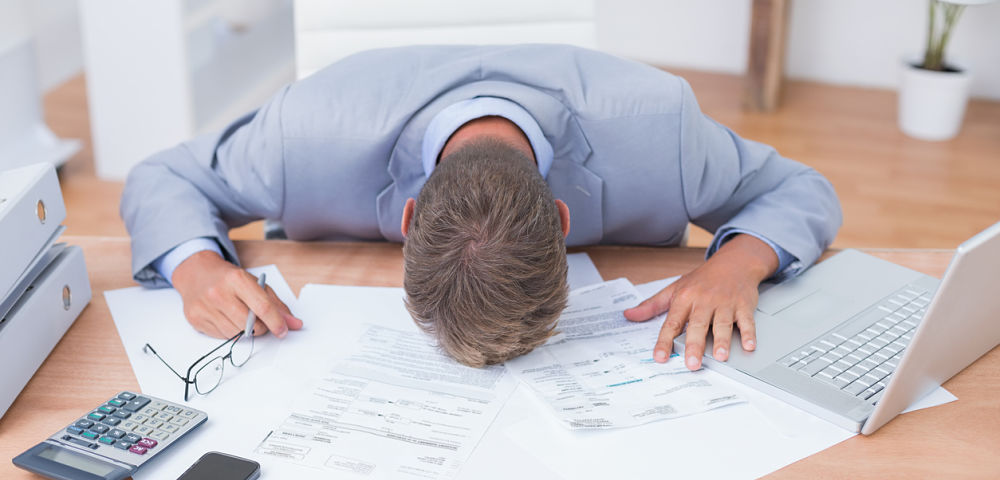 I worry about the young startup entrepreneur. There are lots of things to worry about in the startup process, lots of places for your attention to go and lots of people vying for your time. You really can't afford the distraction.
1. Focus
Focus on the reason you wanted to start a business in the first place. Remember those days when all you could think about was the new startup you envisioned with your best bud? Don't drop the ball by becoming complacent. Keep an eye on the day-to-day operations of the business; it's also easy to lose sight of finances when you and your co-founder are doing all the heavy lifting from HR to Investor Relations.
To be honest I'm not the greatest guy managing focus. You probably have heard of the description of the distracted guy in the office – like a dog who sees a squirrel! His attention is here one minute gone the next.
Focus on too many things at once compels you to rethink your operational strategy or at least move it up a notch. That young assistant–type who hit you up for a job last month might be the way to take some of the mundane items off your 'to do' list. Ok, so when you say we can't afford an assistant tell yourself you can't afford not to get one!
2. Not Listening
My wife says I'm not a good listener but that's another story. Failing to listen to mentors, colleagues, business associates or bankers can be tough on an entrepreneur. I almost said 'struggling' entrepreneur but the truth is everyone has to be able to listen to those around them. You can't operate a startup in a bubble and the young founder who fails to take the wisdom of another generation is looking for trouble. I've had short term clients who failed to listen to me, funny how they pay for your advise but don't listen. I listened to my friend and client tell me about an opportunity to buy three radio stations for an hour. Every time I questioned the decision he gave me another reason to purchase them. It suddenly occurred to me that he just wanted me to agree with him. He didn't want advice, he wanted me to say yes go for it. I guess I wasn't really listening.
3. Distracted By Opportunities
When I was a young entrepreneur many years ago I used to throw 10 business ideas against the wall to see what stuck. Not literally, mind you, but I always had several schemes happening at any one time thinking that one would be 'the big idea'. It never really worked out that way because of #1.
I think it fairly common for an entrepreneur to have numerous 'unicorns' in hos back pocket just in case. I have a friend who has a book he offered to loan me when I was 'between' opportunities. His book had over 700 business ideas that he felt were viable and good to go if he ever needed one.
4. Diversifying
If you are a good marketer you will be looking for ways to expand your product line or expand the product itself. I was talking to my class the other day about this very thing and used my handy Expo Dry Eraser as an example. One could offer multiple colored markers, a case for them, a whiteboard, a magnet attachment, an eraser and the list goes on. Stick to making your primary product the best before putting effort into thinking about expanding your product base – it's distracting!
5. Cut Your Losses
I was working on an ad campaign the other day on Facebook. We did A/B testing meaning we had two campaigns with variables. We wanted to analyze which ad was the most effective. After a few days it was obvious that one out-performed the other by a factor of ten so we dumped the other ad.
Just as we dumped the ad, a startup entrepreneur has to dump the non-performing people on his team. Money is usually tight and now is not the time to have your high school bud on the marketing team unless he is a marketing god. Don't be distracted by HR problems when you are on the hunt for a winning combination on all fronts. Keep the team lean and winners.
6. Ego
When you think about it most of the problems are similar to each other and equally problematic to a startup-er. Thinking you have created the best thing since sliced bread will make you crazy of be the basis for your friends to consider committing you to the loony bin.There are many geniuses in the world and they are all trying to get there first just like you. Letting your ego control your company will result in a myriad of issues. Thinking you know better than your co-founder, are more financially astute than your accountant or more tuned to the world than your marketing director will soon cost you in money and people.
7. Social Media
Heaven knows I love social media. I don't tell my wife how much time I spend on it because I tell her it's my avocation not my job and I'm having fun. The truth is, it is a major part of my day and it can be consuming. Now, if you as the entrepreneur developing a hi-tech product is consumed with social media that is a problem. You're not going to have time to be answering Facebook comments or looking for tending Tweets. Get with the program and hire a dedicated person to take yet another task off your list.
8. Chasing the Funding
I have seen a heck of a lot of CEO's of all varieties. One buddy left the company in the hands of his President while he traveled the world for 4 months looking for investment. When he returned the President had increased the burn-rate four times and had driven the startup into the ground and in debt.
I've seen CEO's brought on as a hired gun because of their acumen raising capital. If the founder is still in control then there may not be a problem with that but running a startup is more than raising money. From my perspective it is a slippery slope for a CEO to be chasing the funding at the expense of the growth of the company in terms of product development or infrastructure.
At Equifaira, we run the back office of a capital raise and take that worry from the CEO so he can focus on running the company. Getting someone else to run your IR or back office is a better idea.
Running a successful startup that will change the lives of all involved is a challenging, rewarding and exciting way to live your life. Avoid the distractions so you can be the most successful entrepreneur you can be.