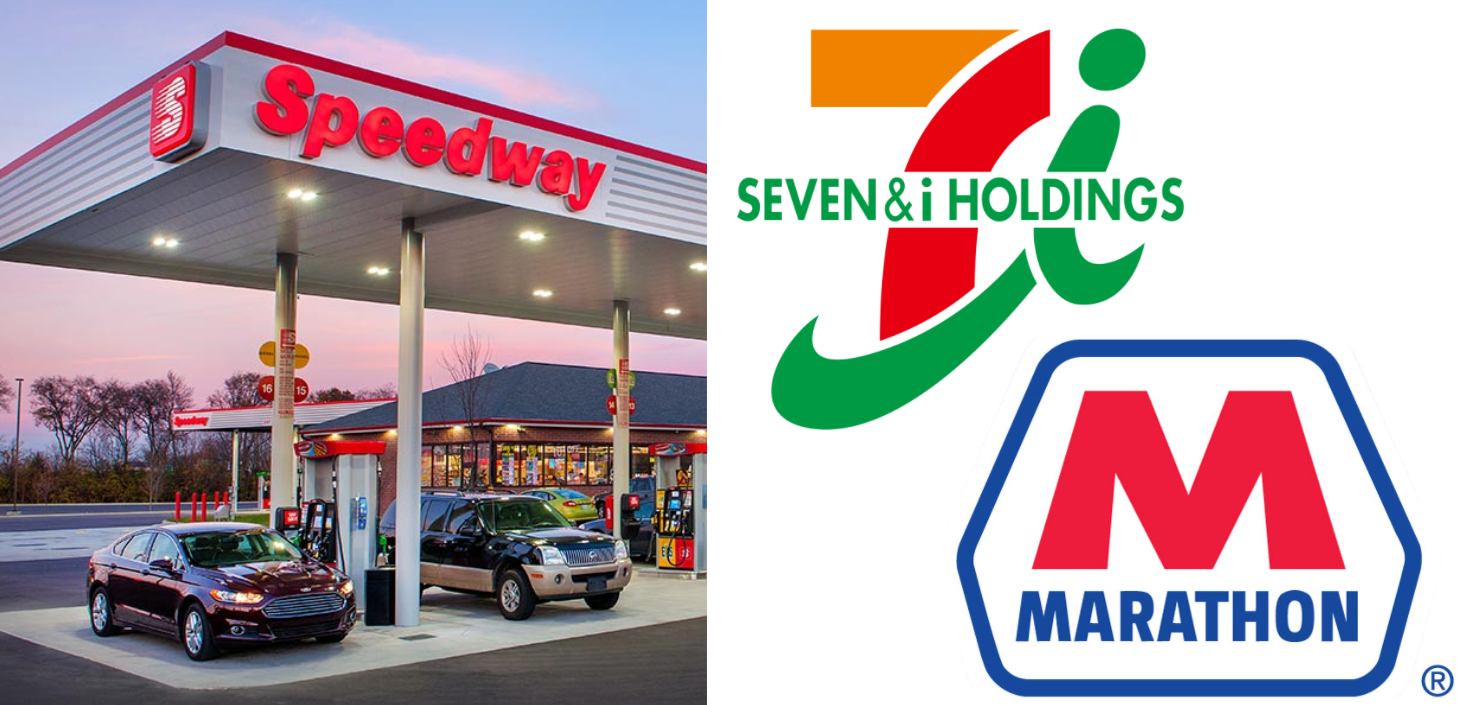 Seven & i Holdings, 7-Eleven's parent company and the world's largest franchiser of convenience stores, has agreed to purchase Speedway gas stations from Marathon Petroleum for $21 billion.
The deal is the second-largest purchase by Seven & i, after its $3.3 billion deal for over 1,000 Sunoco stations was completed in 2018.
Seven & i reportedly turned down a $22 billion offer by Marathon in March 2020, and investors appeared to frown on the slight discount upon which the transaction was agreed this time, with Seven & i shares falling 4.8% in Tokyo.
The deal, expected to close in Q1 2021, will add about 3,900 stores to 7-Eleven's existing 9,800 US locations and includes a 15-year fuel supply agreement for 7.7 billion gallons per year with the acquired Speedway stations.
Marathon is the largest refiner in the US by volume.
In Japan, Seven & i faces a sluggish economy and tough competition from FamilyMart, Lawson, discount drug stores and e-commerce giants like Amazon.
Seven & i expects to achieve $475 million to $575 million of cost synergies through the third year after the deal's closing and compound annual growth of over 15% to 7–Eleven's operating income..
The deal is the second-largest purchase of a U.S. target this year and the biggest yet for Seven & i, a retail giant with 69,000 stores worldwide including 7-Eleven outlets and Ito-Yokado supermarkets in Japan.
Marathon had been under sustained pressure last year from activist investors including Elliott Management and DE Shaw to effect multiple operational changes to improve performance, including potentially splitting up the company into refining, midstream and retail groups. CEO Gary Heminger also stepped down under pressure in March 2020 after 45 years with Marathon.
_____
Source: Equities News