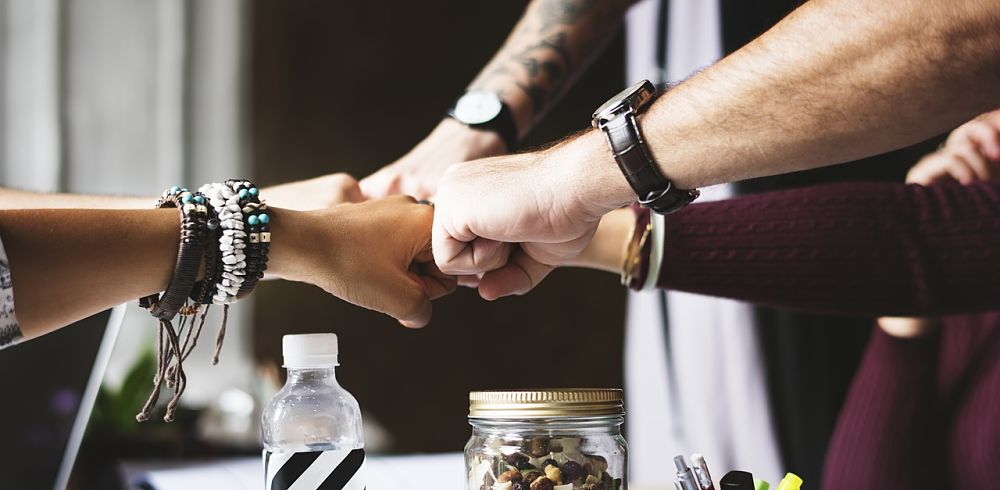 Today's hardworking employees face health threats that can range from contracting carpal tunnel syndrome to experiencing weight gain. The Mayo Clinic warns that office workers who perform minimal physical activities are at heightened risk for contracting various conditions, such as high blood pressure, high cholesterol and even cancer. However, administrative workers can avoid these outcomes by taking precautions to offset the effects of sedentary work. To encourage employee wellness, enterprise leaders are rewarding workers for adopting healthy habits. In addition to encouraging healthy work habits, employers are altering the work environment to promote physical activity.
Studies show that employees with better general health perform optimally and that enhanced health increases the likelihood that employees will feel more engaged in their work. By maintaining their health, employees can reduce or eliminate discomfort, pain and stress that can interfere with peer rapport, work quality and – ultimately – their ability to help their organization reach its objectives. As a result, many enterprises have implemented wellness programs to promote better health among their staff members.
Healthy workers are happy and productive. The following sections detail 6 practices that employers can encourage to promote employee wellness.
Habit 1: Encourage Good Sleep Habits
Approximately 40-percent of Americans sleep less than the recommended 7 to 9 hours per night. More than likely, many of these individuals struggle with sleep deprivation. Studies show that just 20 to 30 minutes less sleep than what's needed to effectively restore can result in impaired cognitive ability and performance. Some individuals may have gone without a full night's rest for so long that they don't remember what it feels like to be fully rested. Over time, continuous sleep deprivation can have a cumulative effect on sufferers.
Habit 2: Endorse Wellness Breaks
Employees are working more hours, and most office work requires little physical activity, making it a challenge for workers to maintain their physical health. Some people counteract this by going to the gym in the morning, but midday exercises are also effective. Even if there's no on-premise gym, a brisk walk or stretch and light calisthenics can do wonders for improving overall well-being. By working out in the middle of the day, staff members can improve their health and increase their creativity.
Habit 3: Campaign for Healthy Eating
Easy access to fast-food, local happy hours and convenient vending machines can present temptations that are hard to resist. While occasional indulgences are fine, a regular diet of unhealthy foods can cause staff members to feel lethargic and underperform on the job. Conversely, a consistently healthy diet can improve focus and drive. A healthy diet improves weight loss efforts, boosts energy and makes it easier to focus. Additionally, a healthy snack stowed away nearby is a great resource for staving off cravings for junk food.
Habit 4: Encourage Employees to Vary Physical Activity
While employers view productivity as a positive employee attribute, encouraging brief respites during the day can increase overall production. Workers who sit excessively can grow sedentary as the day moves forward. Staff members need breaks to recharge. Additionally, too much sitting can promote increased risk of health issues such as heart disease, diabetes and back pain.
Habit 5: Emphasize Proper Hydration
Water is vitally important to proper functioning. Still, many individuals fail to consume the daily amount of water intake recommended by physicians. Lack of hydration can contribute to adverse health outcomes such as food cravings, headaches, fogginess. In fact, dehydration can affect nearly every aspect of an employee's life. Staff members who make sure that they're hydrated experience better moods, cognitive functioning and energy levels and are more successful at losing weight.
Habit 6: Encourage Good Posture
It's easy for employees to forget to maintain their posture when they're focusing on completing important tasks and meeting tight deadlines. However, poor posture can promote back and joint pain. Workers who aren't mindful of their posture frequently end the day feeling stiff and sore. Employers can help workers maintain good posture in the workplace by investing in ergonomic office equipment and providing sufficient cushioning.
Office work combined with important personal responsibilities such as parenting can take a toll on staff members' bodies. However, forward-thinking employers can counteract the effect of a hard day's work with resourcefulness and planning. Employees who eat well are charged up and ready to for the day ahead. Physical activity keeps workers agile, limber and in fine physical shape. By promoting a few healthy habits in the workplace, employers can keep staff members feeling healthy and ready to drive the organization toward success.