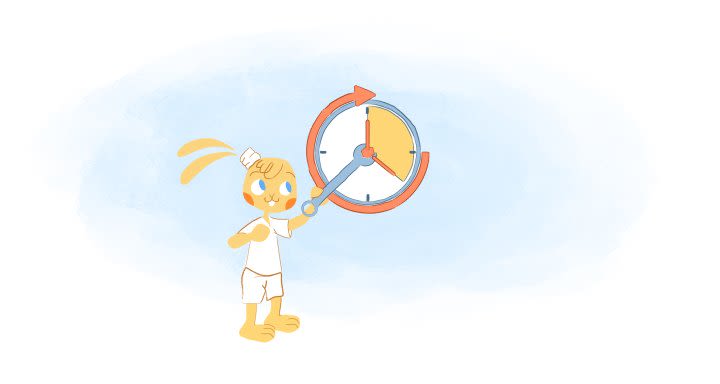 I'm currently experiencing a conundrum that is very common among business owners. I have so much client work and success and practically no time to build a brand. It's a Catch 22 because it's my brand that gets me all this work in the first place. Additionally, businesses always need to work to build a brand that will continue to make them more money.
I've been in this lull for the last few months and found myself dropping the ball on my own content. More specifically, I put my podcast on a hiatus until I am able to figure stuff out. This was a hard decision to make because a) I love my podcast and b) my audience loved it too.
However, with all the client work I have going on, it's difficult for me to create a strategy for my podcast. It started as an experiment with no real purpose, and it was catching up to me.
Fast forward to now, I recently attended a mastermind retreat where I got some great feedback on how to balance my podcast and everything else in my business. As a result, the podcast is coming back as my next step to build my brand. I also now know that I need to make some changes to my schedule in order to build a brand.
Here are some of the changes I'm making so that I have time to build a brand that keeps making me more money.
(P.S. I'm using my podcast as an example because it's what I'm currently experiencing. However, you can replace "podcast" with just about any part of brand building you're currently struggling with.)
Sometimes, in order to do the work required to build a brand, we must find a purpose. As I mentioned, my podcast started as an experiment. There was no purpose and no direction. I didn't even really have an offering I was marketing. I'm convinced this is part of the reason why it was difficult for me to maintain.
Now I do have a purpose. First of all, I have an offering I can easily market using a podcast. Second, I now understand that I can repurpose the content on YouTube for more traffic. More traffic equals more eyeballs which equals more revenue.
And third, I found the fun in it again. After being in a house with 16 other amazing women in finance, I realized I needed to introduce them all to my audience. Regardless of whether or not listeners ever purchase anything from me, they need to hear what these people have to say. (Quite frankly, so do I.)
Now that I know what the point of the podcast is, it will be easier for me to maintain and use to build a brand.
In order to build a brand, you sometimes have to rearrange your priorities. The problem is several business owners leave their own brands for last. This is definitely something I experience as I prioritize client work over my own work.
Again, this is a catch 22. It's my own work that gets me the client work in the first place. It's also what allows me to monetize in different ways. This means I need to treat myself with the same importance that I treat my clients.
---
---
Part of what I'm doing in an effort to build a brand is rearranging my schedule. For example, I used to make Fridays my day for working on my brand. However, I now know that doesn't work. Truth be told, I'm mentally and creatively fried by Friday. Because of this, I wouldn't end up working on my brand.
Now I'm changing my schedule to match my energy. Fridays are now a day for me to do work that doesn't require a lot of my energy. It's also a day for me to do work that doesn't require a lot of my creativity. This means I can use Friday to do some client work for half a day.
As for my own stuff, I'm now moving that to Mondays. I am now starting the week working on my own brand instead of doing client work. This does a few things. First, I'm prioritizing myself over my clients. Second, I'm starting the week off doing what I love to do most. Third, I make sure it gets done.
In order to build a brand, you need to drop things that are getting in the way of doing so. This is easier said than done, but it's such an important part of succeeding. The truth is if we agree to too many things, we spin our wheels and become resentful. We also take time away from our priorities – one of which should be building a brand.
Here are the things I'm saying no to so that I can focus on my brand:
That's a whole lot of stuff I'm saying no to. And you know what? It's totally liberating. At this point I also understand how valuing my time leads to more money in the bank.
The last thing you need to find time to build a brand is to get crystal clear on what your focus is. For example, what do you currently need to do to build a brand?
In my case, it looks like starting to get content out there again in the form of a podcast. Instagram also performs very well for me so I will be focusing on stories. And finally, I'm focusing on media such as getting interviewed on other podcasts. These are the three things I'm currently focusing on. Anything outside of that at the moment is too much.
Depending on what stage of your business you are in, it may look different. For example, you may not even like podcasting and instead prefer video. Or maybe you're focusing on SEO. Whatever it is, you need to clear on what your business currently needs.
The ability to build a brand while simultaneously doing client work is what's going to get you far in business. Use these tips to help you find the time to be consistent with your own branding.
_ _
This article was originally published on Calendar by Amanda Abella.
DISCLOSURE: The views and opinions expressed in this article are those of the authors, and do not represent the views of equities.com. Readers should not consider statements made by the author as formal recommendations and should consult their financial advisor before making any investment decisions. To read our full disclosure, please go to: http://www.equities.com/disclaimer