5 Very Simple Things You Can Do to Protect Your Bank Account From Hackers
Toby Nwazor Follow |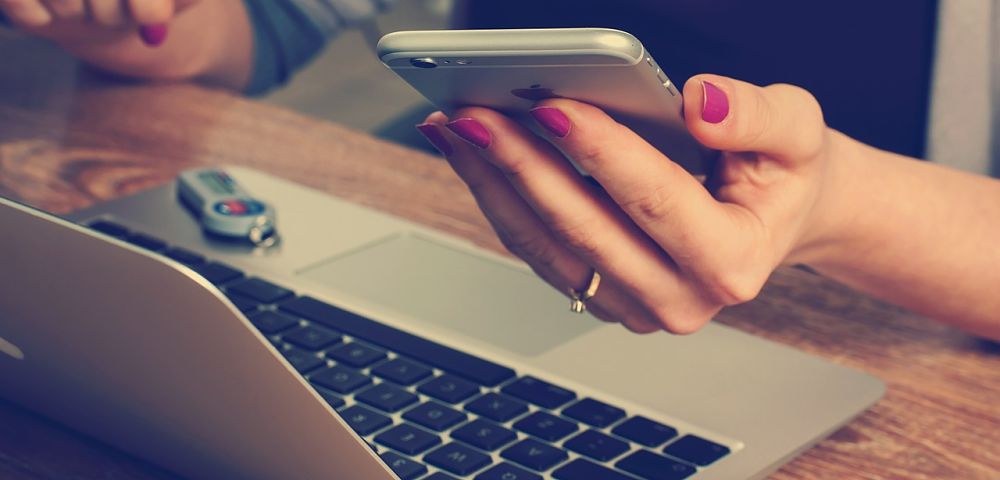 Online banking fraud went up to 48 percent in 2014. The Financial Fraud Action revealed that the increase was attributed to the use of computer malware and tactics to trick consumers out of their personal bank details.
Although banks have been able to stop $17 billion fraud attempts, banks still have a lot to do to get serious about tackling the problem.
While banks are trying their best to makes sure that your bank accounts are not hacked, you have a role to play in protecting your bank account from hackers too. Don't worry. It's not complicated at all. It's as simple as following these steps.
1. Don't Use the Same Password Across All Your Accounts
To have access to your bank account, hackers need two things: your username or email, and your password. You may think that you have a rock-solid password that's difficult to crack. And so you use it for all your accounts, like your emails or social media platforms.
According to this study, 61 percent of Americans use the same password on multiple sites. This makes it easy for hackers to have access to your accounts. This is because if they are able to find your password for one of your accounts, they have access to all.
To prevent hackers from gaining access to your accounts, change your password from time to time.
It may be difficult to keep up with all the different passwords to your accounts. However, there are free password managers that can help make remembering your passwords easy. Use them to help you keep track of your passwords.
2. Avoid Logging into Public Access Wi-Fi

Free internet is difficult to resist, so you tap into the Wi-Fi. At first you start checking out some random sites and then you get lost in the world of the internet. You hop from websites to social media and then your banking platform because, why not? The internet is free anyway, right?
That little slip into your banking platform could cost you a lot. Public Access Wi-Fi connection is open to everyone and you never know who is using it. That's why you should never connect to it. Hackers often go through the public access Wi-Fi and compromise details of unassuming users of the public access Wi-Fi.
When you log in to your online banking platform using the public access Wi-Fi you could be unknowingly broadcasting your sensitive bank details to those hackers. Once they can detect that you just viewed your online banking platform, they take your login details and access your bank account.
If you must use free Wi-Fi, connect through a Virtual Private Network (VPN) service. Thankfully, there are so many affordable VPN services to choose from. This acts as a shield between you and any other user connecting to the public access Wi-Fi. It does this by encrypting your information so that other users of the free Wi-Fi don't have access to you.
3. Don't Believe Every Email That "Supposedly" Comes from the Bank

It's normal to receive emails from your bank every now and then. It's only natural for you to trust the information your bank may send to your email.
Hackers know that, and they use it as an avenue to trick you into sharing your bank details with them. They usually do this by making you believe that your bank account was hacked or that you need to verify your information. Such scam emails look so legit that you hardly doubt that it's coming from the bank.
This is the oldest scam in the book, yet millions of people still fall victims of phishing scams every year.
When you receive any email that supposedly comes from your bank, make sure that you check with the bank about the contents of the email. Call your bank to verify the information.
If there are any links on the email, avoid clicking on any of them. Those links may activate malware or tracking software that may record your sensitive details when you log into your banking platform over your device.
4. Avoid Leaving Your Phone Unguarded

Online banking apps help to make conducting banking activities easier over your phone. If your phone can be accessed by everyone around you, then it is possible for someone to compromise your bank account.
If you have such online banking apps in your phone, then you should never leave your phone unless it has a screen lock that only you know the combination to.
5. Don't Neglect to Monitor Your Account

When was the last time you checked your bank statements or monitored how much goes in and out of your account? In July 2017 Wells Fargo was made to refund $80million to 570,000 customers who were wrongly charged for car loan insurance. These wrongful charges included $64 million in cash and $16 million of account adjustments.
The Wells Fargo scandal is just one out of several examples of how most bank account holders don't notice the indiscriminate bank charges.
Monitoring how much goes in and out of your account daily will help you know if there were any suspicious deductions made without your knowledge. This will keep you on the alert for activity of hackers over your account.
Stock price data is provided by IEX Cloud on a 15-minute delayed basis. Chart price data is provided by TradingView on a 15-minute delayed basis.
DISCLOSURE: The views and opinions expressed in this article are those of the authors, and do not necessarily represent the views of equities.com. Readers should not consider statements made by the author as formal recommendations and should consult their financial advisor before making any investment decisions. To read our full disclosure, please go to: http://www.equities.com/disclaimer.
Trending Articles
Mixed Wireless Recovery at AT&T, Verizon, T-Mobile: Jeff Kagan
The Strong Dollar Is a Problem for Stocks
3 Ways Finance Teams Can Navigate Inflation Through Automation
Market Movers
Sponsored Financial Content