5 Things to Note in Reviews When Evaluating a Stock
Due Follow |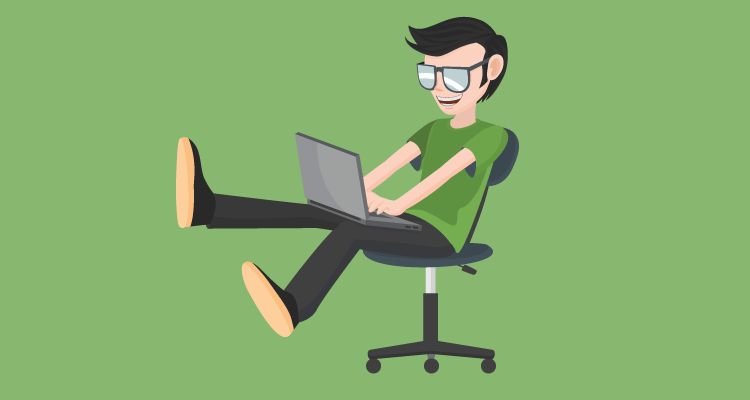 There are countless factors to consider when purchasing a company's stock, including objective metrics, like its trading volume or its P/E ratio, and subjective metrics, like how you feel about the strength of its leadership.
Somewhere in the middle are the customer reviews a company is getting. These may not be the first variable you think of when evaluating a company for investment, but they can tell you much about a company's past performance—as well as its future.
What to Look for
So what, exactly, should you be looking for in these reviews? And what can they tell you about the company as a whole?
Transparency. Start looking for reviews on the company. How easy are they to find? Do they make reviews visible on their homepage, the way

Printing Center USA

and

ThinkGeek

do? Or do you have to do some deep dives with the BBB and third-party sites to figure out what customers really think of the company? Transparency is an important indicator of confidence; it means the company is preparing for good reviews from customers.

InMyArea

, for example, displays its overall Trustpilot rating on its homepage and runs the newest reviews below that, allowing people to read others' feedback in real time. It's also a sign of healthy business practices overall; the last thing you want is to invest in a company that withholds information from its stakeholders.
Cumulative indications of quality. Obviously, you'll also want to look at the overall average review, for the company as well as its individual products. Most modern reviews operate on a scale of 1 to 5 stars. If the business is consistently maintaining an average of 4 to 5 stars, that's a pretty solid indication of success. But pay close attention to products that dip below the 3-star mark, and be wary of any company that struggles to get above 4 stars as an overall average.
Flaws and weaknesses. The average is only going to tell you

part of the story

. If most customers have a good experience, they may readily give the company a 5-star review. But what if 10 percent of customers have a terrible experience, and never want to patronize the company again? In the short-term, that kind of bad press is manageable, but if word spreads, it could chip away at the company's reputation. Look for 1-star reviews and complaints specifically. Why are these people upset? What specific flaws or weaknesses in the company's products and services are causing them to be upset? Is there a pattern here? And if so, what does it say about the company's long-term potential?
Competitive differentiation. Take a moment to compare the reviews of your target company to the reviews of their competitors; you know it's always a good idea to

investigate a company's competition before investing

, so you should apply that thinking to the realm of online reviews. Is this company getting better or worse reviews than their contemporaries? Are there specific strengths and weaknesses that come to light when you review individual comments?
Approach to reviews.

Review management

is an important part of business growth and development these days, so it could be wise to pay attention to how a company is managing their reviews. Are they openly seeking reviews from their customers? Are they addressing customer complaints in an attempt to resolve conflicts? Are they actively involved in the customer review community? If they seem apathetic to their customer reviews, it could indicate a bigger problem in their approach to customer service.
Putting Reviews in Context
As we mentioned earlier, reviews shouldn't be your only gauge of a company's worth as an investment, but once put in context, it can help you understand where the company is going. For example, poor reviews may be justifiable if the company appears to be going out of its way to correct the main problems that warranted these complaints. An average customer rating of 5 stars should be taken with a grain of salt if the company's customer base is small and stagnant.
With a combination of other factors, company reviews can help you finalize your decision to invest (or not invest) in almost any company. Make sure you spend ample time researching them.
DISCLOSURE: The views and opinions expressed in this article are those of the authors, and do not represent the views of equities.com. Readers should not consider statements made by the author as formal recommendations and should consult their financial advisor before making any investment decisions. To read our full disclosure, please go to: http://www.equities.com/disclaimer