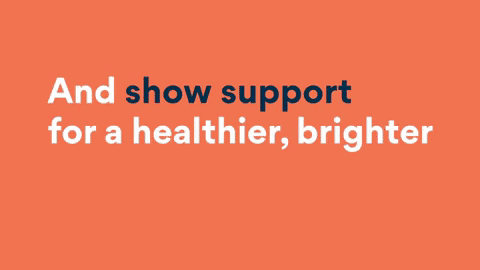 Each year on February 4th, World Cancer Day empowers all of us across the world to show support, raise our collective voice, take personal action and press our governments to do more. World Cancer Day is the only day on the global health calendar where we can all unite and rally under the one banner of cancer in a positive and inspiring way.
As the second leading cause of death worldwide, cancer is likely to affect you, your family and everyone you know. The total annual economic cost of cancer is estimated at US$1.16 trillion. That's TRILLION. That's more than even the remarkable federal budget deficit of the United States.
9.6 million people die from cancer every year, and 70% of these deaths occur in low-to-middle income countries. Up to 3.7 million lives could be saved each year by implementing resource appropriate strategies for prevention, early detection and treatment.
Source: World Cancer Day
Equities.com follows hundreds of companies that are developing therapies for various cancers along multiple pathways of the body. We write about these companies constantly, particularly those on the small cap end of the market spectrum that may not generate the kind of organic coverage that the big pharmaceutical companies attract. On this World Cancer Day, we're pleased to highlight these five small caps whose dedicated employees have been making important contributions to the science of cancer research.
Harpoon Therapeutics
South San Francisco-based Harpoon Therapeutics (proposed Nasdaq: HARP) filed in December 2018 for a $75 million IPO. The deal's review, as with everything else at the SEC, was delayed due to the government shutdown, but the company filed an amendment last week with terms indicating a post-money valuation of $335 million at the midpoint of the filing range. Harpoon is developing a novel class of T cell-engaging antibodies (T cell engagers)—engineered proteins that direct a patient's own T cells to kill target cells that express specific proteins. The company's lead clinical candidate is in Phase 1 trials for prostate cancer, and Harpoon is also developing treatments for ovarian cancer (and other solid tumors), multiple myeloma and small cell lung cancer. The deal is expected to price for this Friday's trade date.
BioLineRx

Tel Aviv-based BioLineRx BLRX recently initiated a new arm of its Phase 2a study involving the triple combination of its lead therapeutic candidate, BL-8040, with Merck's MRK Keytruda (pembrolizumab) and chemotherapy, in patients with metastatic pancreatic cancer (pancreatic ductal adenocarcinoma, or PDAC). BioLineRx's strategy is to in-license novel compounds, develop them through pre-clinical and clinical stages, and then partner with pharmaceutical companies for advanced clinical development and commercialization. The company refers to this as "transforming science into medicine" and has collaborative agreements with Merck and Genentech, part of the Roche RHHBY family of companies. At just $0.73 per share, the company has a market capitalization of under $90 million.
Alpine Immune Sciences
Alpine Immune Sciences ALPN is developing immune therapeutics for cancer, autoimmune and inflammatory diseases. The company's lead candidate, ALPN-202, has been shown to activate the immune system in a differentiated way from current checkpoint therapies for cancer. Currently available immuno-oncology treatments appear to only help a small portion of patients, and the company believes that checkpoint inhibition must be accompanied by T-cell costimulation in order for therapies to be effective for a broader patient population. Preclinical results of ALPN-202 compared with durvalumab [FDA-approved and marketed as Imfinzi by AstraZeneca AZN for non small cell lung cancer] in mice implanted with human PD-L1 transduced tumors (MC38 colorectal cancer model) showed that ALPN-202 produced dose-dependent anti-tumor responses, including potent single-dose activity, induced a greater tumor inflammation gene signature than durvalumab, induced increased T cell infiltration and T cell-related effector gene signatures compared to durvalumab and promoted both increased T cell receptor clonality and richness, consistent with ALPN-202's proposed multiple mechanisms of action. Its $6.39 per share price values the company at just $119 million.
Gamida Cell
Jerusalem and Boston-based Gamida Cell GMDA is developing cell therapies designed to cure blood cancers and other rare, serious hematologic diseases. The company's proprietary nicotinamide (NAM)-based cell expansion technology is designed to enable proliferation of donor cells while maintaining the cells' functional therapeutic characteristics. NAM is a naturally occurring substance that regulates multiple processes including cellular stress, cellular energy, mitochondrial functions and gene expression. Gamida Cell's lead candidate, NiCord, is a NAM-expanded cord blood cell therapy with the potential to serve as a universal curative stem cell graft for HSCT patients. Gamida Cell went public in October 2018, raising $50 million, and the stock is currently at $14 vs its $8 IPO price, for a market capitalization of about $350 million.
Erasca
One newly formed private company we're watching is San Diego-based Erasca, which was launched in December 2018 with $42 million in Series A financing to not just treat, but to actually cure, cancer. Erasca (Erase Cancer) was co-founded by Jonathan E. Lim, MD, the physician-turned-"venturepreneur" who most recently was co-founder, president, CEO and Chairman of Ignyta, the cancer gene therapy company acquired by Roche in February 2018 for $1.7 billion. The financing was led by Dr. Lim's own City Hill Ventures and Cormorant Asset Management. Erasca is Dr. Lim's fifth biotechnology startup, with his previous four including Ignyta having raised a combined $1 billion in capital and generated over $4 billion of shareholder value.
Please email us at content@equities.com to see our Case Studies and Testimonials.
Please click here for information on our equity trading platform.
Please click here to receive our free daily newsletter.