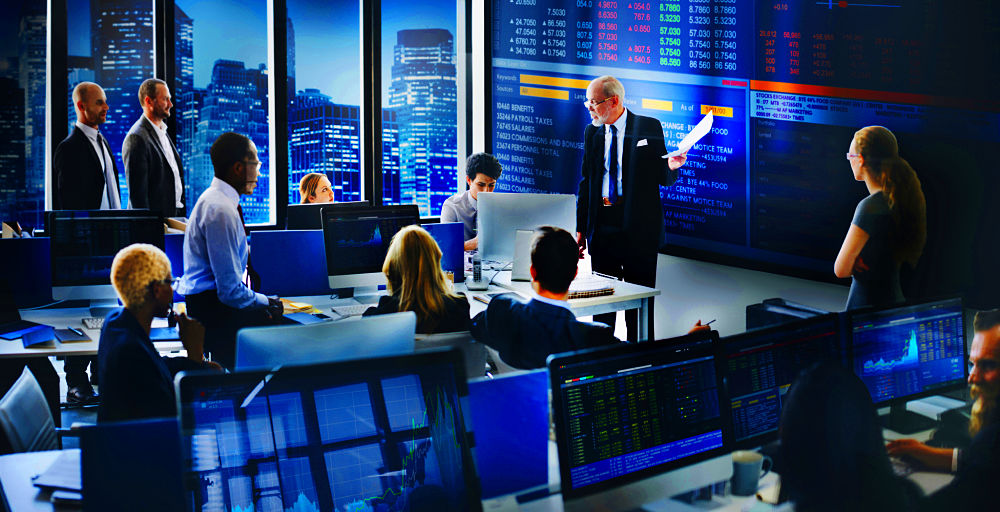 In today's tumultuous career environment, employee satisfaction and retention should be at the top of every enterprise's agenda. Creating effective strategies to decrease turnover and finding talented staff members is one of executive leadership's most crucial responsibilities. To develop a successful employee acquisition and retention strategy, business leaders must think about the job from a worker's point of view.
Every employee has unique goals and desires. Still, it's safe to assume that all employees want to know that they are being remunerated with fair, or above, market rates and benefits. They also want to know that they're appreciated and that their employer is treating them fairly.
Enterprise leaders must address every aspect of the employer-employee relationship to improve employee retention. To help with this, forward-thinking business leaders can embrace the following 5 secrets for satisfying and retaining employees.
Secret 1: Workers Need Support for the Entirety of Their Careers
Employers should pave the road to success for new recruits, starting from the first day of work and throughout their career. Depending on the organization, employee onboarding and orientation can last weeks or months. During this process, new hires learn about the job, the corporate culture, what contributions they can make to the organization and how they might prosper professionally. This should consist of a process of ongoing conversation, questions and answers so that they might discover goals and opportunities as well as work through any potential issues.
It's a good idea to pair new hires with a mentor during the onboarding process. Experienced staff members can provide new hires with invaluable insights, while new hires can provide career veterans with a fresh take on the job.
Secret 2: Workplace Cyberbullying Is a Real Thing
One might think of face-to-face interactions when it comes to office harassment. Today, however, harassment that starts in the office can extend to victims' homes due to the empowering connectivity of the Internet. This behavior is called cyberbullying, and it's difficult to mitigate. Despite this challenge, human resource executives do their best this stop this unwelcome, unproductive behavior in the workplace. The worst part about cyberbullying is that aggressors now have around-the-clock access to their victims. Furthermore, disparaging information and private images and communications can negatively affect the victim in addition to causing collateral damage to the company's brand and reputation.
Secret 3: Retention Efforts Should Start Before the First Day of Work
As time passes, employees make increasingly valuable contributions to the organization. To promote optimal performance, organizational leaders must ensure that employees are engaged with their work to maximize their contributions.
Once an employee grows unsatisfied with their work and decides to leave the company, the organization misses out on an opportunity to improve and loses a valuable asset. That individual may have held the key to improving worker satisfaction for any number of employees. Still, human resource professionals can improve their odds of keeping employees happy by seeking job candidates that are likely to fit with the existing corporate culture, but before this can happen, organizational leaders must identify what aspects of corporate culture they want to emphasize. Then, human resource professionals will have the information that they need to identify prospective job candidates based on their resumes.
Secret 4: Domestic Violence Is Open for Discussion
According to the Centers for Disease Control (CDC), one in four women and one in ten men are subject to domestic abuse during their lifetime. Domestic violence can severely and negatively impact worker's ability to do their job. Each victim of ongoing domestic abuse misses an average of 137 work hours annually. In whole, this amounts to the equivalent of 32,000 full-time jobs.
Employers can help with this sensitive issue by giving domestic violence victims flex leave to seek medical attention, file for a restraining order or find a safe place to live. Other victims might need support or leniency when an abuser sabotages childcare, transportation or other important resources.
Secret 5: Data Analysis Works for Human Resources Too
HR experts recommend that enterprise leaders start workforce planning by uncovering strategic insights into organizational objectives and researching how talent can improve operational outcomes. This analysis should include the benefits of fulfilling projected staffing needs as well as the consequences of talent shortfalls. This process involves a complex analytic planning model that encompasses talent development, acquisition, deployment and retention, among other processes. The final plan serves as a foundation to attract, engage and retain talent, while promoting exceptional performance and leadership within the organization.
Workforce planning should be a part of the overall strategic business plan. Furthermore, the plan should rely on data-driven decision-making and promote a culture of transparency.
Often, organizational leaders base their workforce planning on available financial resources. Some experts, however, question the effectiveness of this approach. A recent survey conducted by Harvard Business Review Analytic Services revealed that poor workforce planning prevents many enterprises from reaching established goals. However, with careful planning and strategic insight, business leaders can propel their organizations forward toward prosperity.