4 Ways to Make Better Stock-Related Decisions
Due Follow |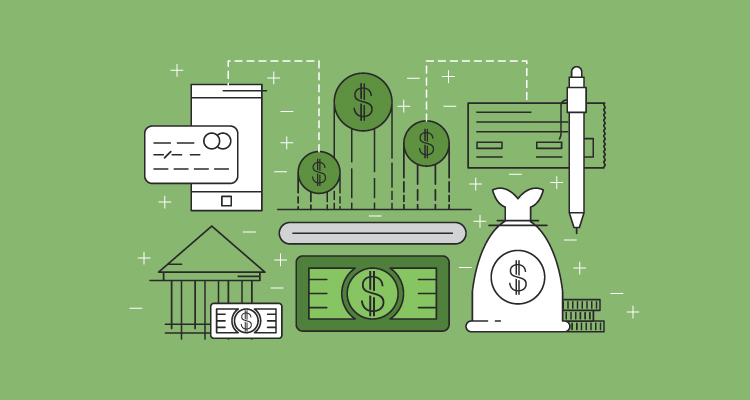 More than half of Americans avoid "playing the stock market," and the numbers get more dismal the further you go down the income chain: Only a third of the families in the bottom half of earners in the U.S. own stocks.
While personal wealth plays a role in individuals' participation in the stock market, fear also plays a big role. People with limited financial resources are afraid to invest what little they have and risk being left with nothing. Intimidated by how complex the stock market appears, many opt to not participate at all — or invest such minimal amounts that their returns aren't likely to be life-changing.
The only way to overcome the fear associated with the stock market is to gain knowledge. Bolstered by understanding and context, investors stand a much better chance of making good decisions.
1. Find resources you can trust.
When you're a stock market beginner, you need all the help you can get — but it's important to vet the advice you find. Avoid relying on blogs or websites that make lofty promises they can't possibly keep; their sales approach is likely to take advantage of vulnerable investors who want a guaranteed return on not only their stocks, but also their resources.
Instead, turn to outlets that focus on educating you. Look for sites that offer insights from experienced investors, and keep an eye out for platforms that have earned a badge of trust with other respected resources such as The Wall Street Journal. One option is a crowdsourced resource like WhisperNumber or Earnings Whispers, which sample audiences to produce estimates of how the market will perform.
Another option is a site like MarketBeat, which Barron's recognized for its personalized user dashboard and stock screeners, as well as its calendar feature: "The site's calendar tracks scheduled earnings calls and dividend declarations, as well as initial public offerings and their lockup expirations. Such events can affect share-price movements — at least in the short term — and investors need to weigh their potential impact when entering or exiting a position."
2. Invest in companies you want to support.
If you're buying a company's stock, you're becoming a part owner of that business. Just like consumers are now voting for what they support with their dollars, your investment is a show of support for the things you want to see more of: environmentally safe practices, give-back programs, community involvement, high-quality products, or anything else you value.
Research the companies you're considering, both in terms of returns and in terms of their business practices. Where does an organization stand compared to industry competitors? Is the company innovative? Does the business have a strong long-term plan? Is it in a different niche than your current portfolio of investments? Are there red flags you need to investigate further, particularly PR or legal issues? Do you see something that would make you stick with the company, even in a downturn?
3. Buy gradually so you can buy confidently.
If a company passes your vetting process, that doesn't mean you need to go all-in on the first go-around. Set a goal for yourself: Do you want to allot a certain amount of money to investments each month? Do you want to allot an overall amount to invest, but divide it up across different intervals, or stages, of a stock's life cycle? Do you want to "bet" on a whole industry rather than on a specific competitor?
The benefit of setting a goal that doesn't force you to put all your money on one stock right away is that you can assess the performance of a stock (or several of them) to determine where you should put your future money. This eliminates the knee-jerk reactions of new investors who lack confidence but fear losing money when they see a stock take a dip or see another stock take off that they didn't invest in. Those investors never make money because they react to something that's happening instead of learn how to identify patterns or make predictions. Buying gradually allows you to teach yourself to do both.
4. Educate yourself on historical trends and consider your risk tolerance.
While it's necessary to keep yourself informed on current happenings in the market (see No. 1), it's just as important to understand what happened long before your dollars came into play. If you have a limited understanding of what kinds of patterns the market tends to go through, you're more likely to have those knee-jerk reactions or make bad investment decisions.
One book that gives insight into the past is "The Great Crash 1929" by John Kenneth Galbraith. True to its title, the book examines how the financial crash of 1929 came to pass, and it's a study of how greed can fuel decision-making. Galbraith explains how each phase of a market is a reflection of a phase that preceded it, and he delves into the feedback loops that occur between consumers, investors, and stocks themselves.
Understanding how people have reacted in the past — and why — can help you anticipate momentum shifts and gain a clearer view into your own tolerance for risk. When mass hysteria sets in and people sell off stocks in droves, gauging your personal fight-or-flight instinct can help you determine what's best for your personal comfort level moving forward.
Letting fear dictate money decisions is a setup for disaster, but it's particularly destructive for those who are interested in buying stocks. Putting themselves in a better position to make decisions by finding strong resources and creating context is a smart move. Better yet, it may pay off in more ways than one.
DISCLOSURE: The views and opinions expressed in this article are those of the authors, and do not represent the views of equities.com. Readers should not consider statements made by the author as formal recommendations and should consult their financial advisor before making any investment decisions. To read our full disclosure, please go to: http://www.equities.com/disclaimer