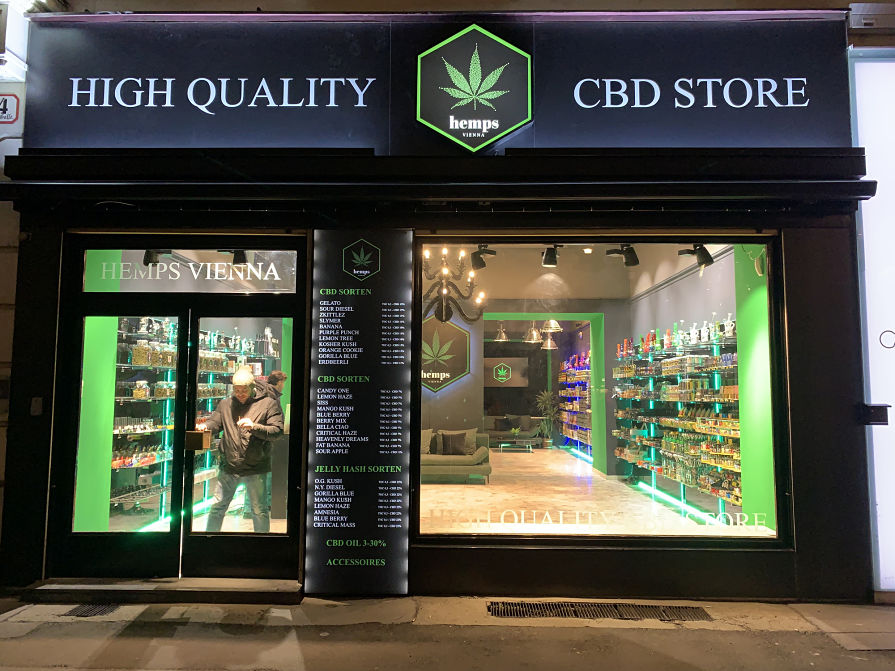 Photo credit courtesy of iStockphoto.com/user:LewisTsePuiLung
I wrote about Columbia Care Inc. this week as some cannabis stocks started to bounce back after continued woes. Even though a few companies bounced, Bank of America/Merrill Lynch analyst and cannabis bull, Christopher Carey, poured cold water on that spark by saying that even at current prices, cannabis stocks might be 30% too high.
Besides that nugget, here are the rest of the things you should know:
HEXO Corp. Announces Budget Cannabis
Let the price wars begin. Hexo Corp. announced a value brand of cannabis called Original Stash. A 1 oz. bag of the value brand will retail for CA$125.70 equating to CA$4.49 per gram. Right now, the brand is only available in Quebec but Hexo will soon roll it out to the rest of Canada. Original Stash is meant to bust up black market sellers profiting off of Health Canada's tepid approval process.
"Our aim with Original Stash is to disrupt the illicit market, educate consumers about the value of a regulated and tested product, and drive them to purchase their cannabis legally," the company said. "We're now competing directly with the illicit market and providing consumers with an affordable, controlled, quality product."
Valens GroWorks Sees 87% Increase from Q2
A company we recently highlighted that has an attractive business model in these tough cannabis times, Valens GroWorks increased quarter-over-quarter revenues by 87%. The company's Q3 2019 revenue was $16.5 million, adjusted EBITDA was $9.8 million and net income was $5.9 million. Furthermore, gross profit increased to $12.8 million, or 77.8% of revenue, for the third quarter of 2019 compared to $5.1 million or 57.9% of revenue in the second quarter.
"We are extremely pleased with the roll-out of our business plan and the continued scale up in the Company's extraction operations which have allowed us to continue our aggressive quarter over quarter growth in volumes, revenue, adjusted EBITDA and net income." said Tyler Robson, CEO of Valens. "The Company's performance in the third quarter clearly demonstrates our industry leading technical capabilities, the quality of our products and the earnings power of our platform. While we anticipate that our margins in future quarters will continue a strong upward trend from the levels seen in previous quarters, especially as our volumes continue to ramp and efficiencies are realized, margins in the third quarter were aided, in part, by a one-time contract opportunity which we do not anticipate recurring in future quarters. Finally, our net income in the quarter has made us the most profitable public company in the Canadian cannabis sector with the highest net income margin (excluding biological asset fair value adjustments)."
Early Freeze in Colorado Cause Million Dollar Loss
Medicine Man's target acquisition Los Suenos Farm recently disclosed news that the early winter storm this month will cost the company millions in cannabis supply. Analyst believe more announcements from Colorado growers will be coming out soon as well. Los Suenos is the largest cannabis farm in North America.
With the loss of this magnitude, there will likely be a shortage of flower in an already tight wholesale marijuana flower market.
"This is definitely going to affect the entire state's supply," said Joshua Haupt, chief revenue officer with Denver-based Medicine Man Technologies.
CBD Sales Continue to Explode
Retail sales of CBD in the United States are expected to exceed $1 billion in 2019 – a 133% increase over 2018 sales – and might eclipse $10 billion by 2024, according to projections from the newly released 2019 Hemp & CBD Industry Factbook.
The recent surge of consumer demand for CBD, coupled with increasingly easy access to CBD products, is expected to drive retail sales to about $1.1 billion-$1.3 billion in 2019.
___
Equities Contributor: Stephen L. Kanaval
Source: Equities News