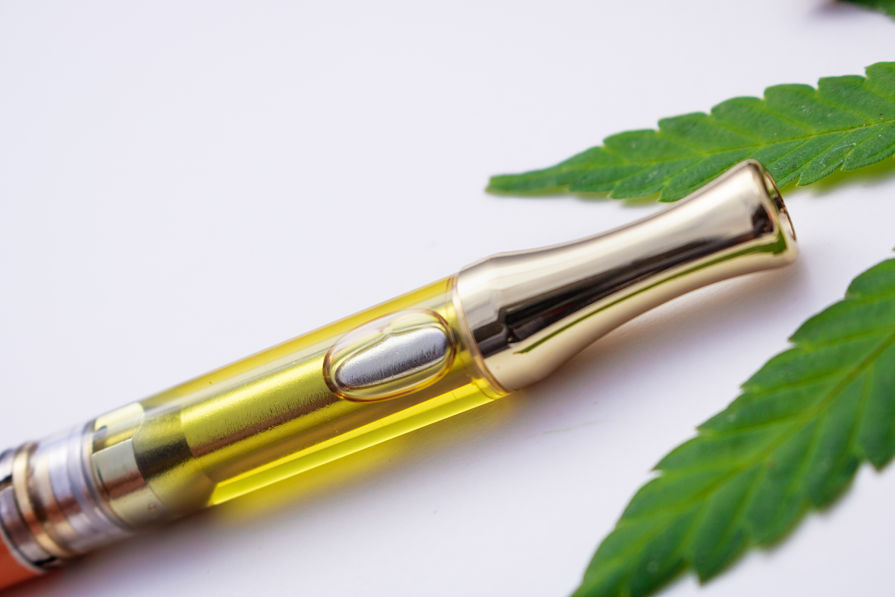 Photo credit courtesy of iStockphoto.com/user:HighGradeRoots
For the second straight week, the vaping issue loomed large over the cannabis industry – more on this below. Besides this news item, Aurora Cannabis released missed earnings in a big way and I also covered how Health Canada and Canadian LPs are working against each other toward an oversupply catastrophe. Here are the rest of the news stories to follow.
Vaping Crackdown Might Impact Cannabis Market
The FDA is failing to contain a vaping illness epidemic affecting user's lung with acute respiratory damage. There have been 450 possible cases around the country scattered across 33 states. CCNBC reported the FDA was finalizing guidance to yank flavored e-cigarettes from shelves in 30 days. The House Energy and Commerce Committee will conduct a hearing on September 25th about the vaping crisis. Rep. Dianna DeGette, a Democrat from Colorado, was quoted in MJBiz Daily as saying that the hearings will investigate, "what is causing hundreds of people across this country to become severely ill and what needs to be done to stop it."
Although no drop in cannabis vaporizer cartridge sales has been reported, many in the industry are concerned oversight would bleed into cannabis vaporizer, which is the #2 seller in most markets. The FDA and current administration are not known for educating the public properly, so a sweeping generalization could slow down sales if and when the FDA does crackdown on vaping products.
House will vote on cannabis banking this month
The bipartisan SAFE Banking Act – which would allow for banks to work with cannabis companies – will come to the House floor for a vote later this month, House Majority Leader Steny Hoyer confirmed with CNN. "We're discussing it with members, but it hasn't been scheduled just yet," Mariel Saez, a spokesperson for Hoyer, told CNN via email. The House Financial Committee voted 45-15 in favor of the bill in June. In May, when movement on the bill had stalled, a bipartisan group of attorneys general from 33 states and five territories urged Congress to pass it.
Aurora teases a More U.S.-focused approach
After falling short of Q4 earnings, Aurora's CEO Terry Booth said the company would be using Australis Capital, a Las Vegas spin off, to make moves with some of the major players in the U.S. This amounts to an accounting trick, but Booth said the company was "laser focused" and Chair Michael Singer named it as a key objective in 2020.
"What I do expect is within a very short period of time we'll be entering into the U.S. with another point of entry, and a significant one," Battley told MJBiz Daily. "We're learning what the strengths and weaknesses are of (multistate operators) and other business models, so we are definitely laser-focused, short term, on CBD derived from hemp, because that can be done now. It's fully permissible now. We're also looking at stuff that may be more complicated and may require for us to be clever along the lines of what Canopy did."
Trulieve is Dominating Florida
There are a number of large operators in the Sunshine State, but Trulieve has emerged as the clear winner. The company is grabbing 50% of sales and no one is even coming close to them. Surterra has 13% of THC/CBD sales and Liberty Health has 18% of smokable flower sales, while Trulieve 50% of each market. However, what is more impressive is the company is claiming this amount of sales while operating fewer than 20% of the state's dispensaries. Keep in mind, Florida has licensed 22 vertically integrated operators, but only 12 had opened dispensaries as of Sept. 6.
"They're dominating. There's no doubt about it," said Jeffrey Sharkey, executive director of the Medical Marijuana Business Association of Florida, an industry group.
"We have aggressively built out our network of dispensaries from the Panhandle to Key West to be in communities throughout our large and dispersed state," CEO of Trulieve Kim Rivers wrote in an email to MJBiz Daily.
Odds and Ends:
Curaleaf launches cannabis tablets
Curaleaf (CURLF) is looking to rapidly expand its customer base with cannabis tablets. These medical cannabis tablets are designed to be more palatable for Florida's aging population. The company has made these tablets available at all of its 26 dispensaries in the state.
Ontario lost CA$42 million selling cannabis last year
The Ontario Cannabis Retail Corp. lost CA$42 million last year selling cannabis. The provincial Crown sold $64 million in cannabis but racked up $106 million in expenses. Supply shortage issues were to blame, according the Crown corp.