In its latest round of funding, 3D printing company, Carbon, raised an impressive $260 million. This brings the company's total valuation to $2.4 billion. The Series E funding was co-led by Madrone Capital Partners and Baillie Gifford, with participation from Sequoia Capital, Adidas Ventures, Johnson & Johnson Innovation (JJDC), Fidelity Management & Research Company, JSR Corporation, Temasek, and Arkema. This brings the unicorn's total raise to $680 million, and while that money might be impressive, it is the partnerships that are truly attention-grabbing.
Carbon has partnerships in place with Adidas, making the lattices in the company's 4D midsoles, and Riddell, where they will make custom football helmets with bespoke liners for better cushion and support. The latter project obviously has the larger goal of reducing Chronic Traumatic Encephalopathy (CTE) and working with Riddell is a crucial step as the company accounts for 66% of all helmets on the field in the NCAA and in the NFL. In addition, Ford will be using parts printed on Carbon machines for its Ford GT Mustang and F150 truck.
"Companies are finally breaking free of the constraints of traditional polymer manufacturing methods to make what's next now, and at speeds and volumes never before possible," Carbon CEO and cofounder Dr. Joseph DeSimone, said in an interview with VentureBeat.
Founded in 2013, Carbon makes money from these deals by licensing out its L1 or M2 printers with software. Customers can buy resin directly from Carbon or a third-party supplier. What makes Carbon's additive printers unique is a proprietary method called "digital light synthesis." The printer directors ultraviolet light upward through a window effectively using light as a chisel on solidifying liquid resin. This method allows for sturdy objects with intricate details.
"Carbon has cracked the code on 3D printing at scale," Sequoia Capital partner Jim Goetz said in the same write-up in VentureBeat. "They are truly delivering on their vision to provide the world's first fully integrated digital manufacturing platform for high-volume production, and they are well on their way to transforming the 3D printing world."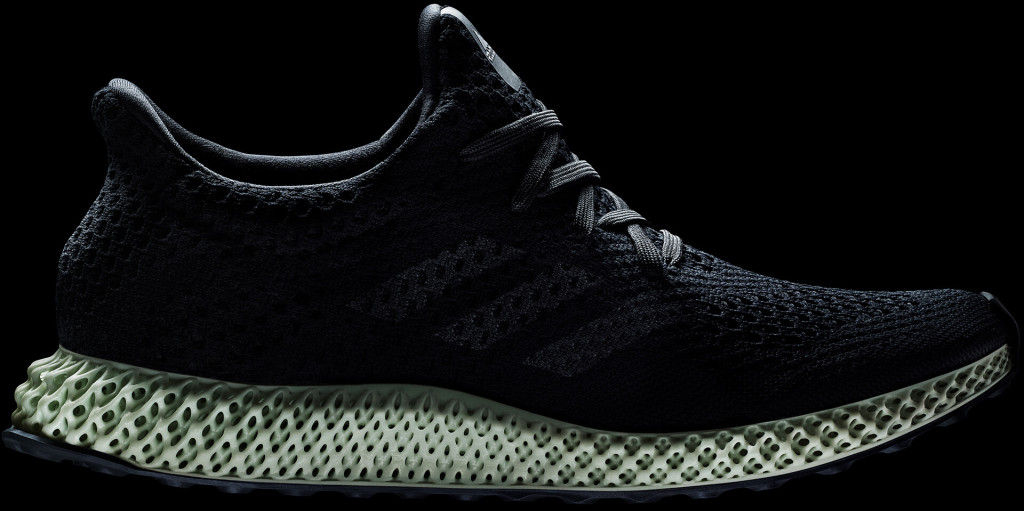 One of the most exciting aspects for Carbon is not just creating new molds and machining methods for hard plastics or even spongy lattices, but actually adding elements to finished products is a new revenue channel for the company as most people think of 3D printing as creating products layer-by-layer. The company is also making 3D designs with multiple materials. For instance, a pair of dentures with one material for the teeth and another for the gums, but made all in one fell swoop.
"One of the biggest opportunities for us is injection molding shops," Chief Executive Joseph DeSimone told TechCrunch. "There's 4,000 injection molders in North America. Great businesses — some of them are global, some of them are regional, some of them focus on different things from medical products to packaging."
Currently, the company has 1,000 printers on lease around the world, but there is a growing number of companies that are housing the machines and doing the printing for other companies that cannot afford to rent the machine for themselves.
Now, with more funding in hand, Carbon will look to build out its advanced development facility and strike more partnerships in Europe and Asia. Many believe after those milestones are reached, the company will look to IPO, but the company is not offering anything definitive at the moment.
"As we grow our business, we haven't made announcements for our IPO or anything like that yet," DeSimone added in the same interview in TechCrunch. "But the revenue business is growing nicely. So we're in pretty good shape."
Equities Contributor: Stephen L. Kanaval
Source: Equities News