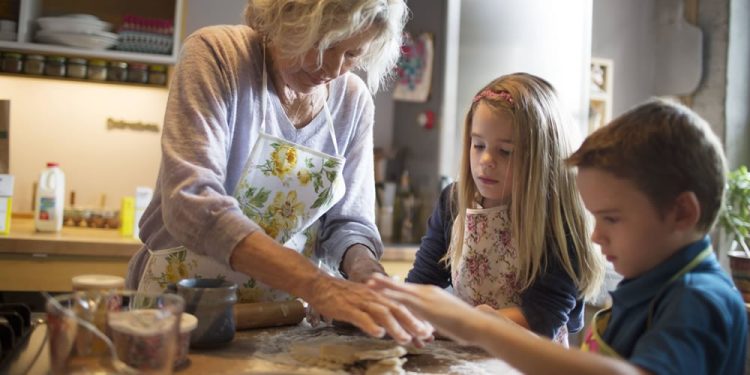 Image: Medtronic Plc
2019 was a good year for stocks.
US stocks have rocketed 28% this year. This is the second largest annual gain since 1999. And the tenth straight year stocks have climbed higher.
This has a lot of investors worried that stocks could tank soon. But this bull market is far from over. My research shows stocks should continue to rise until at least September 2020.
And falling interest rates could help that happen… especially for healthcare stocks.
Falling Rates Push Healthcare Stocks Higher
In July, the Federal Reserve cut interest rates for the first time in over a decade.
As a general rule, lower rates tend to push stocks higher—largely because it makes it cheaper for businesses to borrow and fuels spending.
Lower rates prop up healthcare stocks in particular. According to Barclays, they outperform the S&P 500 by an average of 7% in the nine months after an initial interest rate cut, like the one we saw in July.
That was almost five months ago. And the SPDR Health Care Sector ETF [XLV] has climbed 9% since. That's nearly double the S&P 500's 5.4% return, as the next chart shows.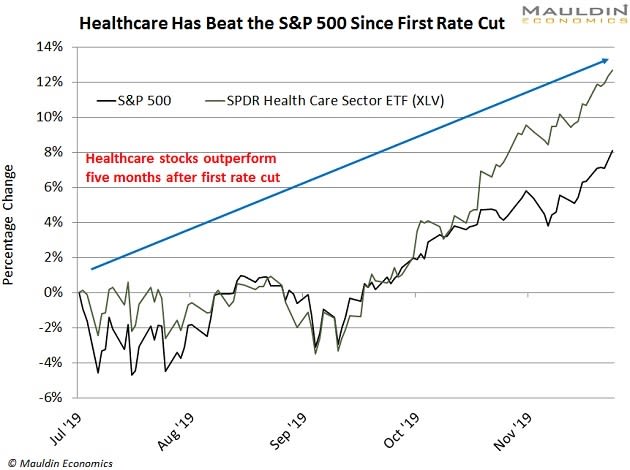 I've covered three ways to play this trend back in July: Johnson & Johnson [JNJ], AbbVie Inc. [ABBV], and Abbott Laboratories [ABT]. Since then, these stocks have climbed an average of 10.1%: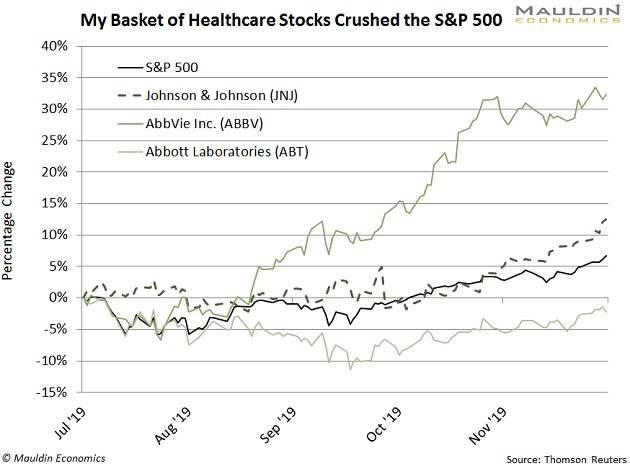 That's more than double the S&P 500's return over the same period.
Impressive. But remember, if the pattern holds, we're only halfway through this trend.
The Longview—We're Getting Old
There are lots of reasons to like healthcare stocks.
To start, America is graying. The share of Americans age 65 and up will jump from 15% in 2018, and up to 21% by 2030.
This has straightforward implications: as people get older, they need more medical care. And it's one of the last things people skimp on.
In fact, US healthcare spending will grow 5.5% annually through 2027, according to the Centers for Medicare and Medicaid Services (CMS).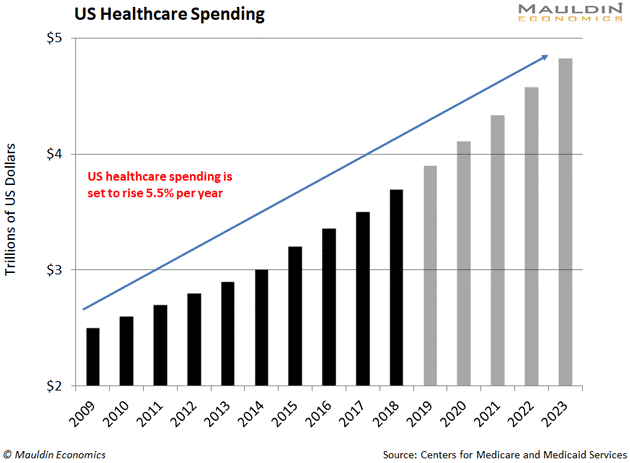 Consistent spending means healthcare companies earn stable profits, pretty much no matter what.
This makes healthcare stocks ideal for income investors like us.
My New Top Healthcare Picks
Long-term increases in healthcare spending will push healthcare stock prices higher. Add in the short-term interest rate tailwind I mentioned earlier, and you've got good reason to hold healthcare stocks today.
The world's largest medical device company, Medtronic plc [MDT], is at the top of my list. The company makes pacemakers, insulin pumps, and surgical tools.
The aging US population will keep these products in high demand for decades. This makes Medtronic's stock and its 2.0% dividend yield very reliable.
Next on my list is global drug company GlaxoSmithKline PLC [GSK].
GlaxoSmithKline makes a variety of well-known medications, from the nasal spray Flonase, to the antidepressant Wellbutrin, to the antacid Zantac.
The company also holds key patents for highly profitable respiratory and antiviral therapies. This gives it very stable sales and profits.
Best of all, GlaxoSmithKline pays a reliable 4.2% dividend yield. That's over twice the dividend yield on the S&P 500.
Finally, we have Merck & Co. Inc. [MRK], another major global drug company. Merck makes a broad range of products, from HIV therapies to insomnia medications and fertility drugs.
It's also a leading maker of cancer treatments. We all know many cancers get more common with age. So the graying US population will keep Merck's cancer therapies in high demand.
The company also pays a safe 2.7% dividend yield, which is great for income investors.
Again, I expect this bull market to keep chugging along into 2020. There's plenty of upside left.
But you still want to control risk by holding safe and reliable dividend-paying stocks. Medtronic, GlaxoSmithKline and Merck fit the bill.
_____
Equities Contributor: Robert Ross
Source: Equities News