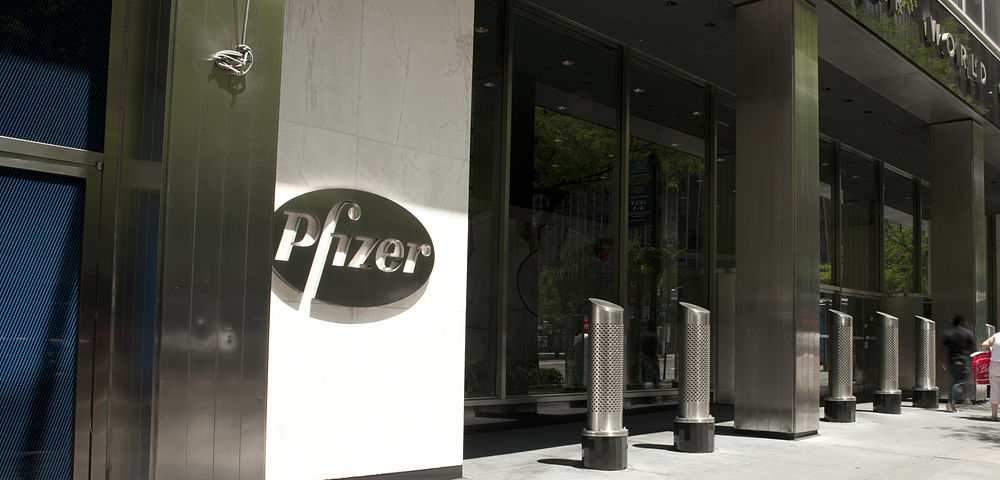 This is an exciting time for biotechnology, pharmaceuticals and the health care industry. A wave of consolidation, led by Celgene's (CELG) $9 billion acquisition of Juno Therapeutics (JUNO), CVS Health's (CVS) $69 billion deal to acquire insurer Aetna (AET), and Cigna's (CI) $54 billion proposed merger with pharmacy benefits manager Express Scripts (ESRX) and even interest from new players, like Warren Buffet and online retailer Amazon (AMZN) is shining the spotlight brightly across the sector.
"Amazon is becoming a leader in personalized medicine, algorithmic diagnoses, and cloud-based R&D, and might even be positioning to compete within the pharmaceutical industry," according to Jay Madia, who helps manage the $15 billion investment portfolio of AXIS Capital, a Bermuda-based insurance and reinsurance company. As Head of Risk Assets, Jay (Jayen) Madia oversees a diverse set of assets, including private credit, private equity, and real estate, globally.
As we look ahead to remainder of the year, keep an eye on these three top biotech / pharmaceutical companies for the second half of 2018. Allergan (AGN), Pfizer (PFE), and Johnson & Johnson (JNJ) are potentially poised to make big moves in 2018.
Read more to find out what's in their pipelines and the latest financial outlook for each company.
Allergan's Pipeline for Drugs and Technology
Allergan boasts an 'open science' pipeline containing over 50 mid-to-late state programs in its seven core therapeutic areas. As the maker of the popular Botox, Allergan currently has 20 items in its Aesthetics and Dermatology pipeline, including products for facial fillers, augmentations, acne, breast reconstruction, and psoriasis. Nine products are in its Eye Care pipeline, including treatments for dry eye and glaucoma. The Central Nervous System pipeline has 10 upcoming treatments, including three for Alzheimer's disease, three for major depression, and two for migraine treatment and prevention. Seven treatments are in the pipeline for Gastroenterology, including drugs for diabetes and ulcerative colitis. Finally, Allergan is working on treatments for one urological condition, uterine fibroids, hypothyroidism, non-Hodgkins Lymphoma, and trastuzumab, a drug for multiple cancers.
Recently, Allergan announced that its CoolSculpting treatment became the first and only non-surgical fat reduction technology to be FDA-cleared for improved appearance of lax tissue in conjunction with submental fat, or double chin, treatments. The CoolSculpting procedure is already FDA-cleared for the treatment of visible fat bulges in the submental area, thigh, abdomen and flank, along with bra fat, back fat, underneath the buttocks and upper arm. In 2017, Allergan acquired ZELTIQ Aesthetics for approximately $2.4 billion in cash, staking a major foothold in a $4 billion market opportunity for body contouring and related aesthetics.
"CoolSculpting is a non-surgical, clinically proven treatment that selectively reduces unwanted fat using a patented cooling technology," explains Dr. Edward Fruitman, the Medical Director and founder of Trifecta Med Spa in New York City, which was recently recognized by Allergan as one of the top providers of CoolSculpting in the United States, "CoolSculpting works by gently cooling targeted fat cells in the body to induce a natural, controlled elimination of fat cells without affecting surrounding tissue, and the treated fat cells are gone for good."
Most notably from this pipeline is a migraine treatment slated for release in 2020, with a projected annual sale of $500 million. Allergan also believes its bipolar disorder drug Vraylar could become a blockbuster, if it is approved for additional uses beyond bipolar disorder.
Allergan's Stock Price and Performance
As of March 2018, Allergan's share price was $159.48 USD. Allergan's stock prices have fallen dramatically since its all-time high in 2015; shares are down by 50% since that period of time due to fears over the competitive landscape surrounding Botox, Allergan's leading treatment, and the upcoming patent exclusivity expiration of its dry-eye drug Restasis. However, the company's shares are estimated to grow over 35% in 2018. While Botox is being threatened by competitors, Barron's indicates that research from Cowen Inc. shows that Botox has a 70% market share, "… and sales are growing at roughly double-digit rates despite the emergence of discount-priced competition."
Pfizer's Pipeline for Drugs and Technology
For U.S.-based Pfizer, key programs under phase 3 trials for its 2018 pipeline include medications to combat cancer. Most notably is Bavencio (avelumab) which is currently being studied to treat non-small cell lung cancer, gastric cancer, ovarian cancer, renal cell carcinoma, squamous cell carcinoma of the head and neck, and urothelial cancer. Other pipeline products include Ibrance (high-risk early breast cancer), Xeljanz (ulcerative colitis), and Xtandi (prostate cancer). Additionally, the company is in phase three development for products to treat atomic dermatitis, non-small cell lung cancer, c-diff, growth hormone deficiency (in both adults and children), back pain, and cardiomyopathy.
Johnson & Johnson's Pipeline for Drugs and Technology
In immunology, Johnson & Johnson is moving forward with marketing its drug Tremfya for psoriasis, which is thought to rival blockbuster drug Humira. Lumicitabine is currently being developed for the treatment of RSV in both children and adults; this is expected to contribute to the $2.3 billion market for RSV treatments by 2024. Insomnia treatments are also in the pipeline, with JNJ-7922 currently being evaluated. Johnson & Johnson is currently seeking to expand the label for Xarelto for people with chronic heart failure and coronary artery disease. The oncology division pipeline is looking toward a treatment for castration-resistant prostate cancer; additionally, the company is seeking to develop niraparib for prostate cancer.