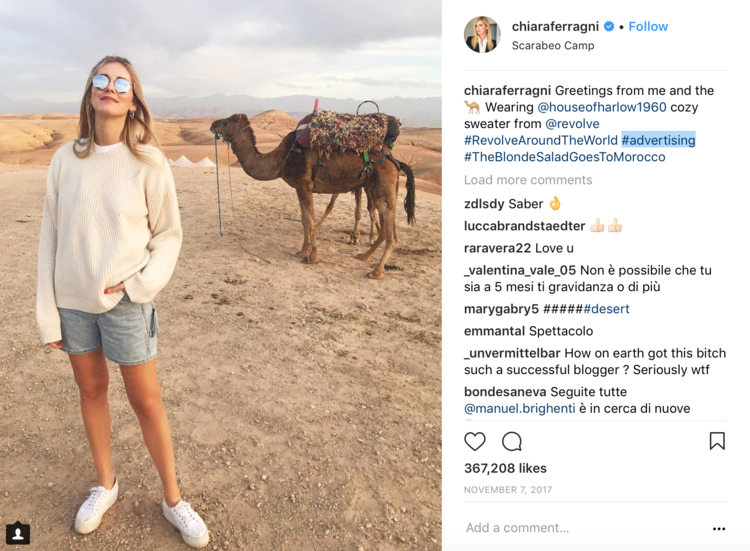 On the week of June 3rd, the fashion retailer, Revolve Group, will launch its IPO on the NYSE under the ticker RVLV. Morgan Stanley, Credit Suisse, BofA Merrill Lynch, Barclays and Jefferies are the joint bookrunners on the deal offering 11.8 million shares priced at $16 to $18. For many in the industry, the name is not familiar, so here are a few things to know.
Leaping Sales and Influencers
In Revolve's filing with the SEC it reported a net income of $5 million in USD in 2017, a $3 million USD increase from the $2 million USD net income in 2016. During the same period, it reported a sales growth from $312 million USD to $399.6 million. Over the past 12 months, the company recorded an impressive $523 million USD in sales, with approximately 7.3 million unique visitors per month, who on average spend $304 USD per order.
Revolve has grown quickly on the backs of its social media influencers. The company has a sphere of 5,000 influencers – with an upper echelon of those hired as paid partners – and it plans to increase that number by using the proceeds from the IPO to bring aboard more international influencers.
Currently, and this is a rough estimate as it comes from 2018, 70% of the company's sales are driven from influencer posts like Chiara Ferragni; Aimee Song of Song of Style; Amber Clark of Barefoot Blonde; Christine Andrew of Hello Fashion; Julia Engel of Gal Meets Glam; Julie Sariñana of Sincerely Jules, and Rachel Parcell of Pink Peonies.
These influencers are often gathered in places like Bermuda (as it appears as if the brand has a relationship with the country's tourism agency) where they are treated to expensive brunches and events like movies outside wearing clothes available on Revolve through Instagram links– this latter segment is closer to what the industry calls "experience marketing."
"While social media and influencer marketing are key components of our strategy, 75% of our marketing expenses is devoted to performance media efforts," the prospectus reads. "Once we have attracted potential new customers to our sites, our goal is to convert them into active customers and then encourage repeat purchases."
There have been some concerns over the FCC's apparent blind eye toward Revolve. It is possible that some changes and pressure could be coming from federal regulators. Just don't expect the brand to change their strategy as recent output from Coachella – where Revolve essentially tried to hijack the festival on Instagram – saw five billion press and social impressions were generated during the California festival, where the retailer outfitted more than 700 influencers.
Inventory Management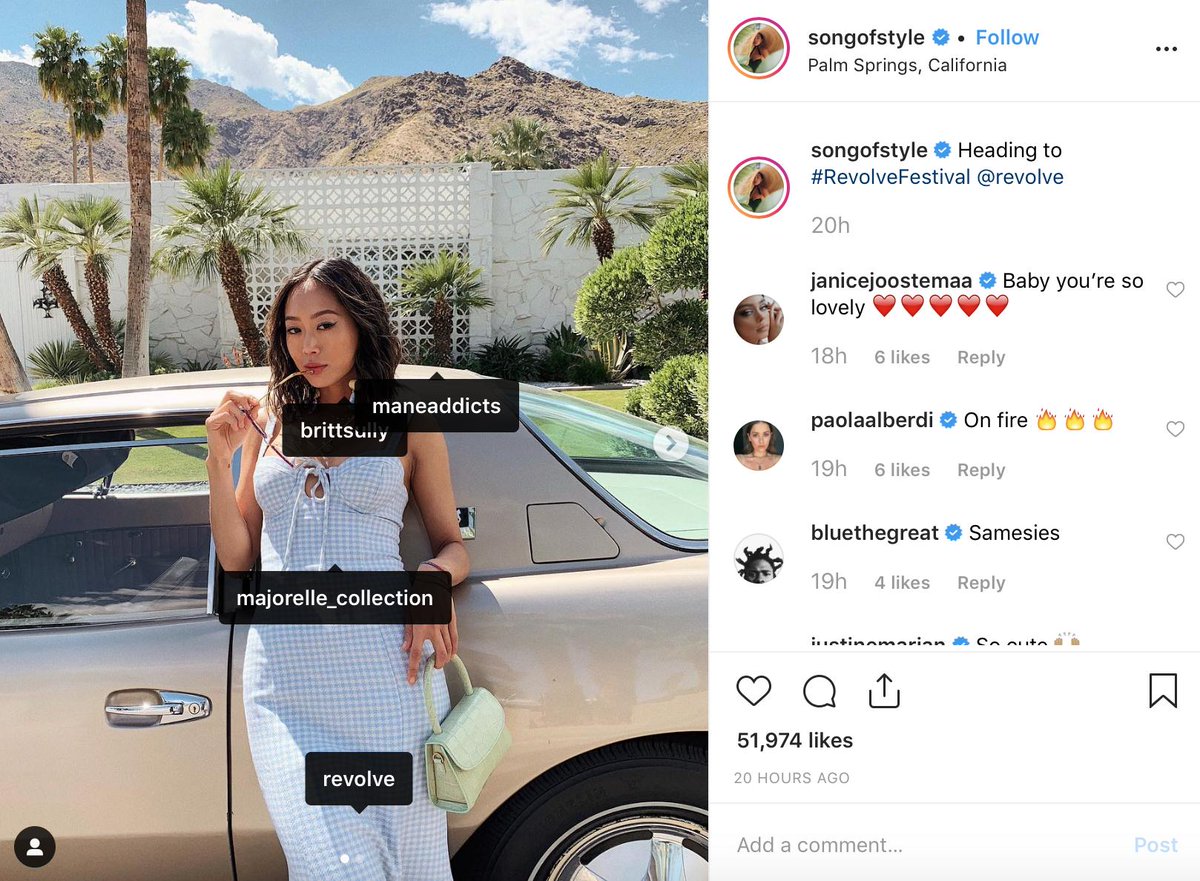 One of the criticisms of recent large department stores and mall retail has to do with inventory management. These stores – many of them struggling – often make large inventory investments and then become reactive with sales and discounts when items do not move like expected.
Revolve's philosophy is to make a shallow commitment and then use data to determine if more inventory is needed creating a more agile retail model. The company has stated that this model allows new styles to constantly refresh the site and to keep sales at 95% of the retail price.
"To improve on the merchandise offerings from traditional retail, we have built a custom, proprietary technology platform to manage nearly all aspects of our business, with a particular focus on developing sophisticated and highly automated inventory management, pricing, and trend-forecasting algorithms," the prospectus continues.
Stock Classes, Dividends and Tariffs
Revolve is offering a Class A and B stock concentrating voting control with executives and directors. The company also said that the have never paid dividends and do not see any plans in the foreseeable future.
The company has also said that upcoming tariffs could lead them to raise prices. If so, then Revolve warned margins would tighten.
"While it is too early to predict how the recently enacted and proposed tariffs on items imported from China will impact our business, such tariffs could require us to increase prices, which could reduce the competitiveness of our products or, if we do not increase prices, result in lower gross margin on products sold," the prospectus adds.